More vendors lining up to supply Mini LED screen in 2020 iPad Pro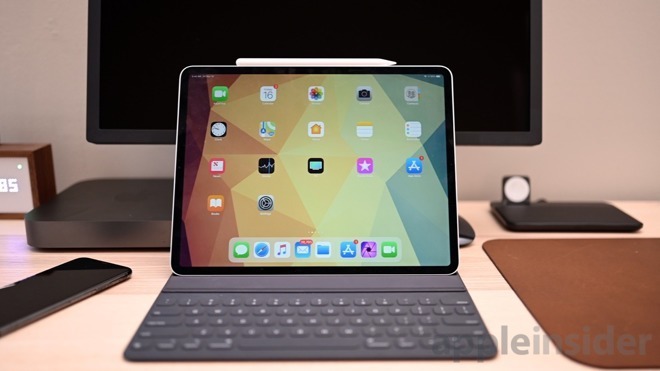 Another report has emerged claiming Apple is looking towards adding Mini LED to its iPad Pro lineup in 2020, with GIS working alongside Epistar, TSMT, and others said to be prepared to gain component orders and to become part of the model's supply chain.
A few reports have surfaced in recent days suggesting Apple was examining the prospect of using Mini LED screens in some of its products, including the iPad Pro lineup. In a new report, citing supply chain sources, the list of companies signed up to assist in the production of a Mini LED-clad iPad Pro has increased.
According to DigiTimes, Apple is working on creating a 12.9-inch iPad Pro using Mini LED technology for the backlighting, one that is scheduled to ship in the third quarter of 2020. This seems to match the earlier reports, including analysis from Ming-Chi Kuo on the possible launch timing of Mini LED devices.
As with the other reports, General Interface Solution (GIS) is named as a potential supplier of the technology for the iPad, along with Taiwan Surface Mounting Technology (TSMT), Zhen Ding Technology, Epistar, and Flexium Interconnect. Given the other lists, it seems that GIS and TSMT will be the most important component suppliers for the display, with the rest providing other secondary parts.
DigiTimes does tend to have a good track record with regards to supply chain reports and rumors, but doesn't have as much luck when it comes to reporting on product features. It isn't clear if DigiTimes is repeating other reports, or has independently sourced its own information in this case.
While Mini LED is getting the immediate attention, Apple is still looking towards other display technologies, such as Micro LED. Potentially creating a thinner display due to not requiring a backlight, the technology stands to offer a plausibly more robust display than that of OLED, while providing similar levels of contrast and a brighter picture.
It is believed Apple has been collaborating with Epistar and other suppliers on developing Mini LED and Micro LED displays for use in its products.