Rosenblatt spews specs for six 'iPhone 12' models while reiterating Sell rating on AAPL shares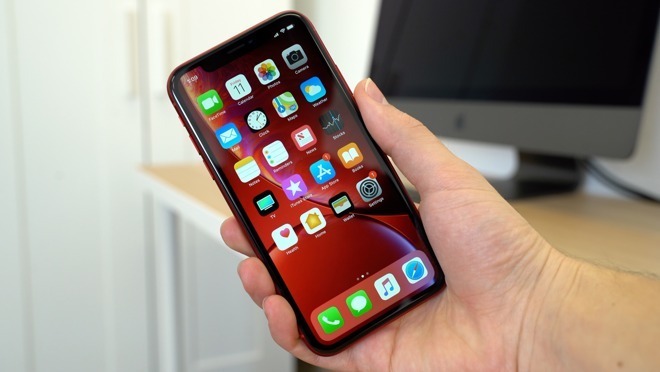 Rosenblatt Securities said Monday it believes Apple is working on as many as six different "iPhone 12" models — including 'Plus' and 'Max' size variants of its 'Pro' series — but nonetheless reiterated its sell rating on the company's shares, predicting impending share losses in China that won't be helped by a so-called 'iPhone SE 2.'
In a lengthy note to investors seen by AppleInsider, Rosenblatt outlined expectations for the iPhone models it expects to see in 2020. Much like other predictions, Rosenblatt believes there will be an "iPhone SE 2" release early in the year, followed by a batch of iPhone 12 models in the fall.
The "iPhone SE 2," anticipated for a March release, will consist of a 4G smartphone with a 5.1-inch LCD and a single rear camera, the firm says. While Rosenblatt reckons it will be equipped with the current A13 processor, Apple may also side with inclusion of Touch ID over Face ID, a move which is most likely thought enable the iPhone maker to "clean [out] some old component inventory."
Despite the potential popularity for the device, Rosenblatt analyst Jun Zhang doubts the device will be "as attractive as the iPhone 11" to customers due to the iPhone 11's low price, additional promotions for the iPhone in China, and an expectation that China's 4G market "will drop dramatically" early in the year.
For the "iPhone 12" range, Zhang expects there to be a far wider array of models to choose from than Apple has ever offered before, in part due to the introduction of 5G.
The analyst's model predictions include:
iPhone 12 4G with a 6.1-inch LCD screen and dual rear cameras
iPhone 12 Pro 4G with a 5.4-inch OLED screen and dual rear cameras
iPhone 12 Pro 5G with a 5.4-inch OLED display and dual rear cameras
iPhone 12 Pro Plus 4G with a 6.1-inch OLED display and a triple rear camera with Time-of-Flight 3D sensing capabilities
iPhone 12 Pro Plus 5G using a 6.1-inch OLED screen, triple camera setup, and ToF features
iPhone 12 Pro Max 5G with a 6.1-inch OLED panel, the triple camera setup, and ToF.
To further complicate matters, Zhang also suggests the "iPhone 12" Pro 5G could be offered in variants supporting sub-6GHz only or adding mmWave compatibility.
With all that on the table, the analyst makes a point of hedging his bets, advising his clients that while Apple is working on "multiple projects simultaneously" for the next iPhone, he has no "clear idea as to which model and version will launch."
While the bulk of the handsets outlined in Monday's research note point to a September launch, Zhang suggests the "iPhone 12" Pro 5G could launch in the spring of 2021, to "target the middle-end 5G market."
The shift towards 5G iPhones is also prompting some changes in fundamental device design, according to Rosenblatt, with Apple electing for a number of different components entirely in those models over 4G.
For the frame, the 4G models and the sub-6GHz variants could use an alloy frame, Zhang said. Meanwhile, those with mmWave support will potentially employ a steel frame with holes, "in order to improve mmWave signals" which are more sensitive to interference from the local environment and distances.
When it comes to radio density (or RF content) within the new iPhones, the analyst believes the 5G models will require approximately 30% more componentry than those of existing 4G iPhones. For the sub-6GHz models, Broadcom and Murata are expected to see more orders from Apple, while mmWave versions are believed to utilized Qualcomm components as well as some filters from Avago. LCP antenna producers will also see gains in orders over the course of the year for the model.
Wireless charging capabilities are also due for upgrades alongside the next generation of iPhone 5G and 4G devices, Zhang told clients. This is likely "due to 5G consuming battery life faster than 4G." Memory specifications are likely to remain the same as the current generation for the basic models, while iPhone 5G models selling for more than $1,200 could see upgraded DRAM levels, he said.
When it comes to iPhone 5G sales expectations, Rosenblatt is admittedly bearish, estimating builds of 30 million device and sell-throughs of less than 20 million during calendar year 2020. The firm believes Android 5G devices will begin taking market share from Apple in China in early 2020, where 5G deployment will enjoy a several months-long head start on most markets, including all of North America.
For Apple, the costs associated with the launch of 5G devices will also be an obstacle, according to the firm, with the average selling price of iPhone 5G devices expected to fetch $200 more than their 4G equivalents. The lack of a "mid-priced 5G smartphone launching in 2020" means Rosenblatt doesn't expect "a big 5G cycle for Apple in C2020."
As usual, Rosenblatt pessimistically rates Apple as "Sell" with a market low price target of $150, which it believes is "warranted for a company that could face potential problems in the smartphone market."
Apple shares were trading down roughly 0.4% to $269.62 in Monday morning trading on the NASDAQ stock market.