Adobe Lightroom update adds direct import to iOS, iPadOS apps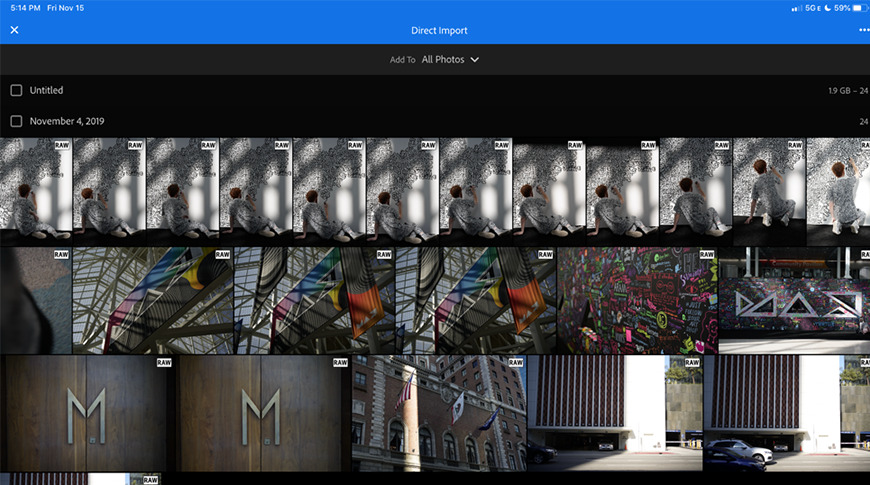 AppleInsider is supported by its audience and may earn commission as an Amazon Associate and affiliate partner on qualifying purchases. These affiliate partnerships do not influence our editorial content.
Adobe has released updates for both mobile and desktop Lightroom, giving photographers a few new tricks, like the ability to directly import images into the Lightroom app.
Lightroom on iOS
Catering to iOS, Adobe has enabled anyone using iOS or iPadOS 13.2 to directly import photos into the Lightroom app, bypassing the iOS camera roll. Users will need to connect a Lightning-to-SD or Lightning-to-USB 3.0 for devices with a Lightning port, or a USB C card reader for any iPad with a USB-C port.
This allows users to directly import raw files into Lightroom without making an extra copy in the camera roll, saving space on your device. Imports also happen much more quickly now.
Direct Import gives photographers the ability to edit full-resolution photographs via the Lightroom App, allowing users to leave their laptops and desktops at home. Photo edits are synchronized via Creative Cloud, giving users the ability to edit on one device and pick up on another.
Adobe has also finally pushed the Advanced Export to the iOS and iPadOS version of Lightroom, a month after it released for Android and ChromeOS.
The update gives users more control over exporting photos as original RAW files, DNG, JPG, or TIF files, and gives control over metadata, watermarking, file naming, output sharping, and color space.
Lightroom "Shared Albums" update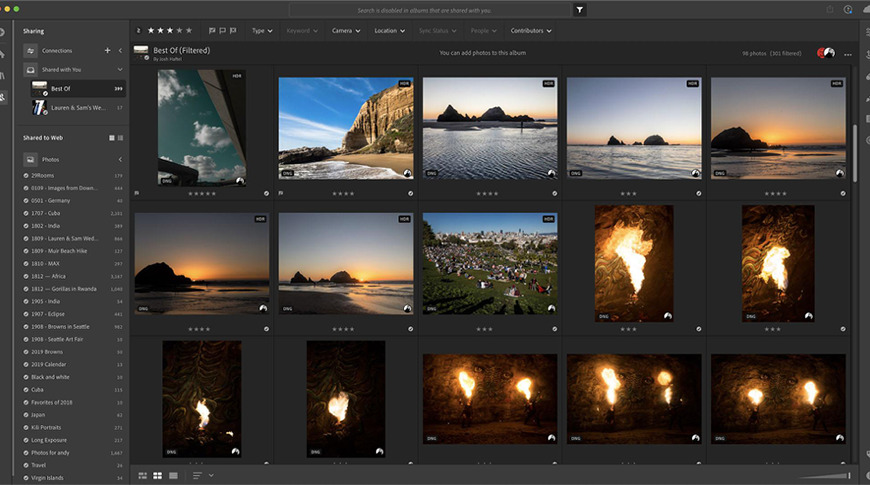 In addition to the slew of iOS and iPadOS updates, Adobe has added some features to the way Shared Albums work.
Shared Albums were added in August, giving users the ability to collaborate with others via Lightroom on the web. Now, users can add photographs to shared albums on all Lightroom platforms — paid or free — including iOS, iPadOS, and MacOS.