Apple Card Monthly Installments plan allows users to buy an iPhone straight from the Apple Card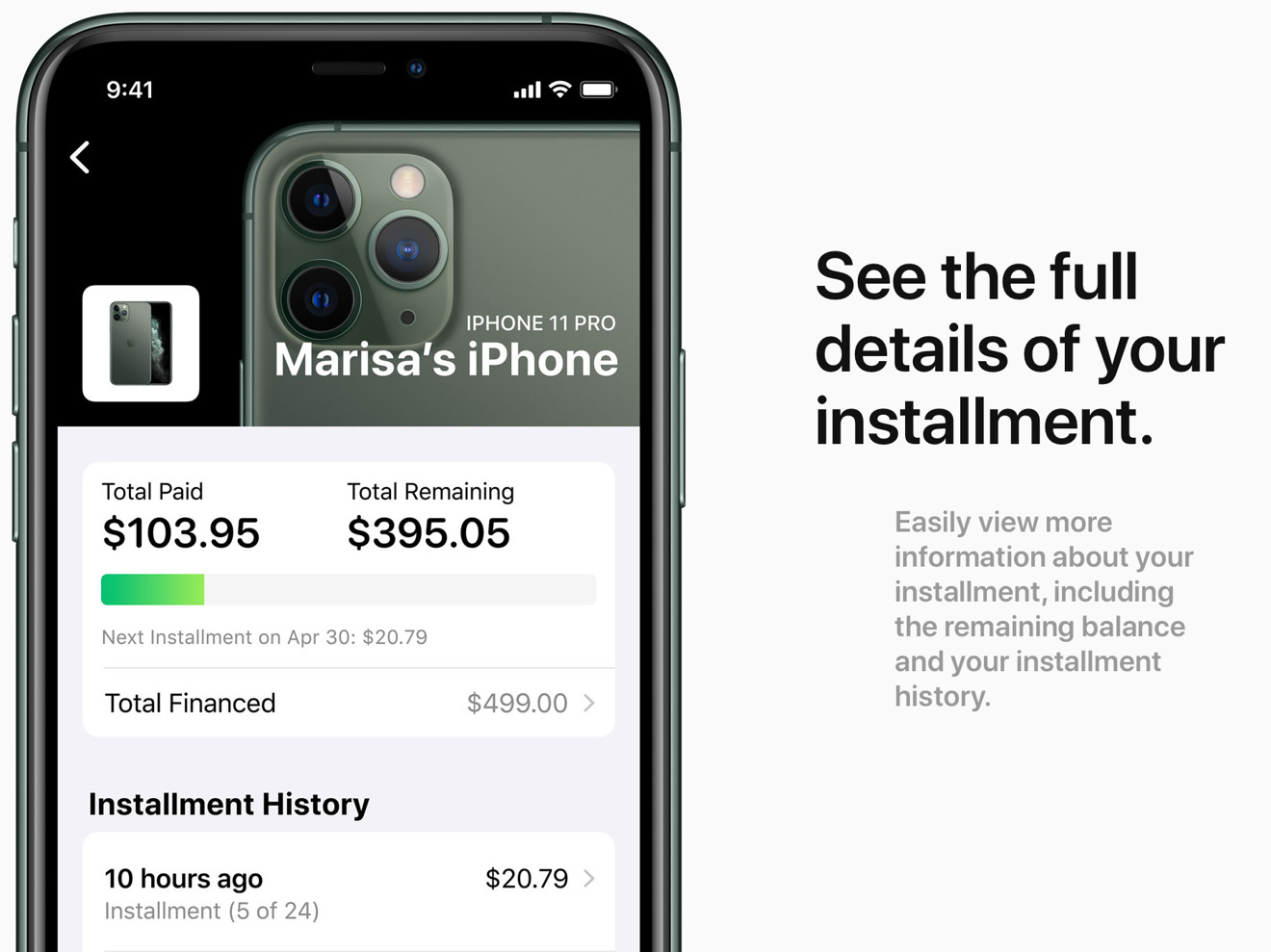 After being teased on October, Apple has launched the Apple Card Monthly Installments program so customers can buy an iPhone on an interest-free payment plan.
During the October conference call for Apple's quarterly results, Apple CEO Tim Cook revealed an upcoming feature for Apple Card where customers could buy a new iPhone from its stores. Under the program, customers will gain the usual 3% cash back on the purchase, while the 24-month installment plan would be interest-free and would be devoid of fees and other charges.
After the information popped up in the Wallet app over the weekend, the program has gone live. The webpage set up for the program, and the information in the Wallet app, advises customers who sign up to pay for an iPhone using Apple Card Monthly Installments the minimum payment amount for the card will include the required monthly payment for the installment plan itself.
The information also reiterates how installment payments aren't subject to interest, unlike other Apple Card purchases, customers are also able to make overpayments towards the installment plan itself. Contributing more money to a plan can help reduce the overall number of payments needed, however customers are still required to pay their regular installment plan payment the following month.
Users paying the total balance will do so for the total amount spent on Apple Card, which includes any remaining iPhone balance.
At present, only the iPhone can be purchased in this manner. It isn't clear if Apple will extend the program to other hardware.