Apple reportedly investigating new corporate lease in Pittsburgh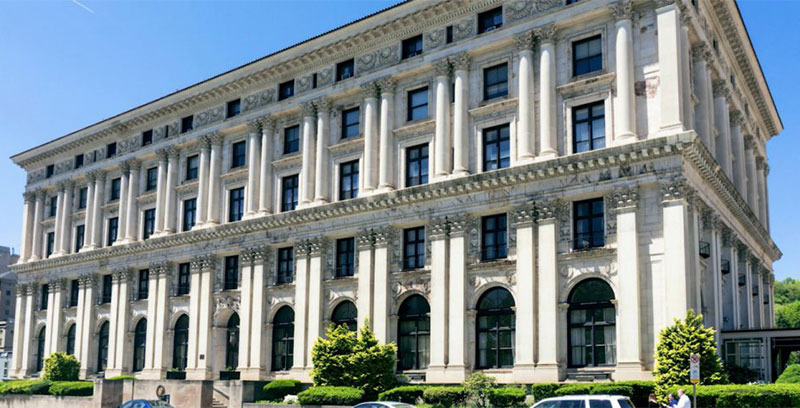 AppleInsider is supported by its audience and may earn commission as an Amazon Associate and affiliate partner on qualifying purchases. These affiliate partnerships do not influence our editorial content.
Apple is reportedly eyeing a 90,000-square-foot space in the Pittsburgh Athletic Association building in Oakland, Pitt., a 108-year-old structure currently undergoing a $25 million renovation.
Citing real estate sources, the Pittsburgh Post-Gazette reports Apple is in discussions with site developer Walnut Capital for a piece of the historic property located on Oakland's Fifth Avenue.
Whether the new lease would represent a move or expansion to Apple's existing Pittsburgh operations is unclear. Since 2015, the tech giant has leased one half of a 53,000-square-foot office at 3 Crossings in the Strip District, an office that as of two years ago fielded about 50 employees.
For Apple, a move into the Pittsburgh Athletic Association would mark a return to an area ripe with collegiate talent, as the building is near both the University of Pittsburgh and Carnegie Mellon University. Previously, the company ran a corporate office out of the Robert Mehrabian Collaborative Innovation Center at CMU.
Apple's interest in Pittsburgh began in 2001, when the company set up a small operation of about 10 employees. The office, mostly responsible for software development, has made contributions to the iWork suite of apps, the report said. Apple also buys specialty stainless steel from Pittsburgh firm Allegheny Technologies for use in iMac and Mac Pro.
Pittsburgh is one of few states to boast an Apple corporate office. While the iPhone maker is typically known for its facilities in California and Austin, it also holds property in Arizona, Colorado, Florida, Washington and various locales along the Eastern seaboard.
In 2018, Apple announced plans to bolster employment at new and existing corporate sites across the U.S. in an aggressive investment initiative that includes a $1 billion campus in Austin. Pittsburgh was named alongside Boston, New York and Portland, Ore., as sites set to receive major expansions in the coming years.