Apple restarts betas with first builds of iOS 13.3.1, iPadOS 13.3.1, watchOS 6.1.2, tvOS 13.3.1, macOS 10.15.3 [u]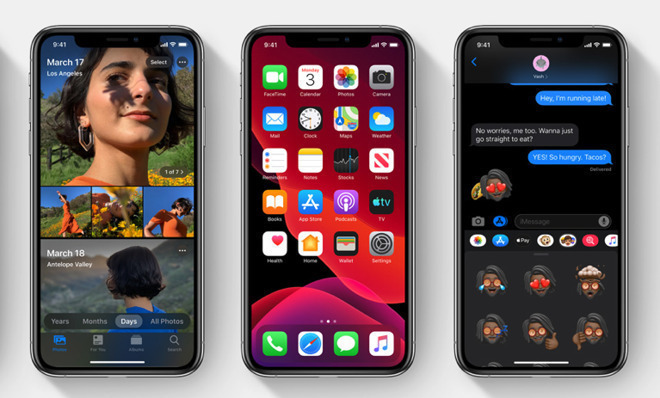 Apple has restarted the beta-testing process for what is likely to be the last time in 2019, issuing developers the first test builds of iOS 13.3.1, iPadOS 13.3.1, watchOS 6.1.2, tvOS 13.3.1, and macOS 10.15.3.
The latest builds can be downloaded by developers in the beta-testing scheme via the Apple Developer Center, or as an over-the-air update for hardware already using earlier beta builds. A public beta version of the releases is expected to start arriving soon, and will be available through the Apple Beta Software Program website.
Apple completed the beta-testing cycle for iOS 13.3, iPadOS 13.3, watchOS 6.1.1, and tvOS 13.3 on Dec. 10, after undergoing four rounds for each.
Release notes for the new beta builds have yet to be provided by Apple, but the minor version number changes suggest the iOS, iPadOS, and tvOS builds are performance and bug fix updates rather than introducing major new features.
Both AppleInsider and Apple strongly suggest users avoid installing betas on to "mission-critical" or primary devices, due to the potential for data loss or other issues. Instead, the recommendation is to install betas onto secondary or non-essential devices, and to ensure there are sufficient backups of important data before making any major changes.
Update 1:34 Pacific: Added information about watchOS 6.1.2 beta.