Apple in negotiations to expand Apple TV+ with live sports, more movies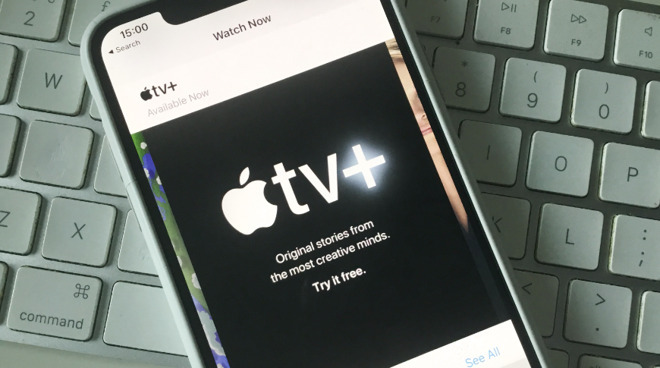 According to a report on Thursday, Apple is considering making deals with Pac-12 and MGM to acquire content to bolster Apple TV+.
While there are presently no large studio catalogs or live sports on Apple TV+, if Thursday's report is accurate, Apple may be looking at acquiring some. According to the Wall Street Journal executives at Apple had meetings with MGM and Pac-12 officials.
It isn't yet clear how far along the meetings were, beyond "preliminary." The meetings were reportedly attended by Apple's head of mergers and acquisitions Adrian Perica, according to the Wall Street Journal report on Thursday. The meetings were said to have been held in February 2019, when MGM was looking for a distribution parter for its cable channel Epix.
MGM's Epix was founded in April 2008, in a joint effort between Paramount Pictures, MGM, Lionsgate, and Showtime. The network launched in October 2009, with a heavy promotional push by Verizon. It has since expanded to most of the cable networks
In 2016 and 2017, business complications and mergers threatened Epix. MGM bought out Paramount/Viacom's and Lionsgate's shares for just over $1 billion, giving it sole control of the network.
After months of promotion, Apple's first foray into video streaming, Apple TV+, launched on November 1. Apple TV+ is available in more than 100 countries and regions, with originals subtitled or dubbed in nearly 40 languages, including Subtitles for the Deaf and Hard-of-Hearing (SDH) or closed captions, Apple says. Audio descriptions for select series and movies will be available in eight languages.
Customers who have purchased an iPhone, iPad, Mac, Apple TV, or iPod touch after Sept. 10, 2019, are eligible for a year of free Apple TV+. Signing up is as simple as opening the TV app on the latest version of iOS, iPadOS, macOS or tvOS, and agreeing to Apple's terms and conditions. The app might request a valid Apple ID for redemption and initiation.