Google parent company Alphabet hits $1 trillion market cap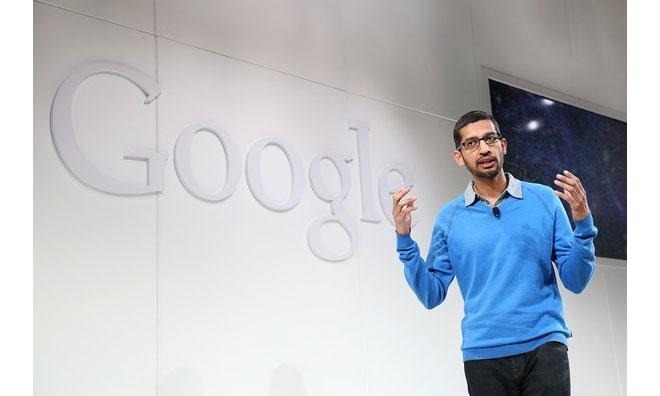 Alphabet, parent company of Google, Verily, Waymo and other firms, became the fourth U.S. company to reach a $1 trillion market capitalization on Thursday, just over a month after former Google CEO Sundar Pichai took the reins.
Shares of Alphabet hit $1,450.16 at the bell, with intra-day trading up as much as 0.8%, granting the tech giant a market cap of almost exactly $1 trillion.
Alphabet is the fourth U.S. company — and fourth tech sector stock — to hit the milestone after Apple first breached the $1 trillion threshold in August 2018. Amazon followed suit a month later, while Microsoft achieved the lofty valuation in April 2019.
Currently, Apple and Microsoft sit above the $1 trillion mark, while Amazon has since fallen below that line.
Alphabet derives most of its revenue from Google, which acts as an umbrella company for the firm's bread-and-butter advertising and search income, as well as gains from Android and YouTube. It is fitting, then, that the conglomerate reached today's high-water mark with former Google CEO Pichai at the helm.
According to CNBC, market analysts are bullish on Pichai, who was minted Alphabet CEO in December after co-founders Larry Page and Sergey Brin formally announced to step down from their respective corporate positions. Page was serving as Alphabet's CEO at the time.
Alphabet's efforts in the cloud are also beginning to pay off, with the company doubling its revenue run rate from $1 billion to $2 billion per quarter between February 2018 and July 2019, the report said. While not a segment leader, the firm is investing heavily in the space and expects similar revenue growth in 2020.
The company is due to report fourth quarter 2019 earnings on Feb. 3.