Foxconn pledges 2020 production in troubled Wisconsin factory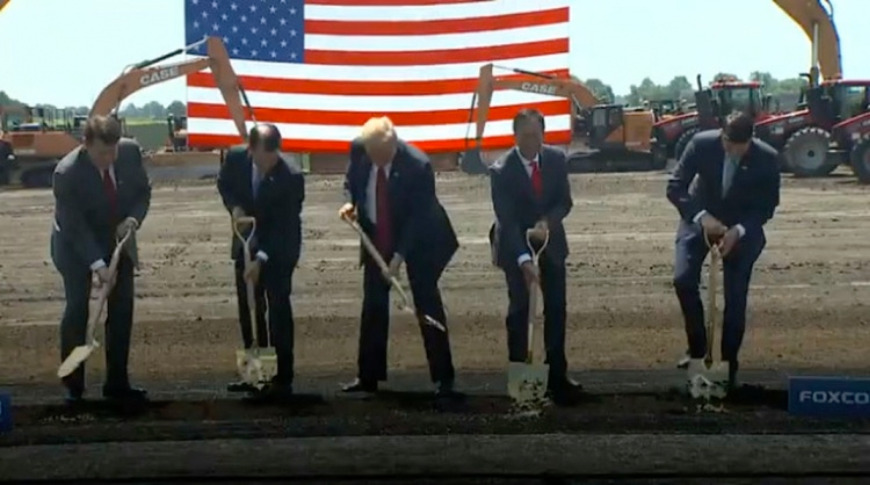 Foxconn will be getting its Wisconsin factory up and running in 2020, company chief Terry Gou has promised, insisting the Apple assembly partner will start mass production at the troubled facility at some point this year, despite its slow progress.
The founder of Foxconn told employees at a Taipei new year's party for the company of its intention to get the factory functional and in production during 2020. As part of the comments, Gou also tipped Foxconn would send more employees over to the facility, advising "I hope many Hon Hai colleagues will go work in the U.S. to help America boost manufacturing and build a supply chain."
Gou's comments, as reported by Bloomberg, are relatively vague in terms of timings, for the $10 billion project, aside from the 2020 production launch schedule. In July, it was claimed Foxconn would open the factory up to production in May 2020, though in a considerably reduced capacity.
The project sought to employ 13,000 workers at the site by 2032, though so far it has hired considerably fewer employees than it has promised to receive a total of $4 billion in incentives. One 2018 deadline was missed by hiring just 156 people when 260 was needed, while it is unclear if another 2019 target for 520 people has been met to receive another $222 million package.
For the May 2020 opening, revealed by Governor Tony Evers in July 2019, Foxconn will start up with just 1,500 jobs.
The plans for the factory originally involved a 20 million square foot LCD factory, but that was scaled down to a twentieth of the size, and for the production of smaller LCDs and server assembly. In April 2019, it was found most of the company's presence in Wisconsin consisted of empty buildings, as well as some occupied by other tenants, indicating little had been done to further its cause.
The loss of homes, extensive infrastructure work, and other projects performed by the state at considerable expense turned the Wisconsin factory into a political issue, one that even prompted Gou to head to the state for discussions following a 2019 White House meeting.