'Jobs at Apple' page refreshed with animated logos, new video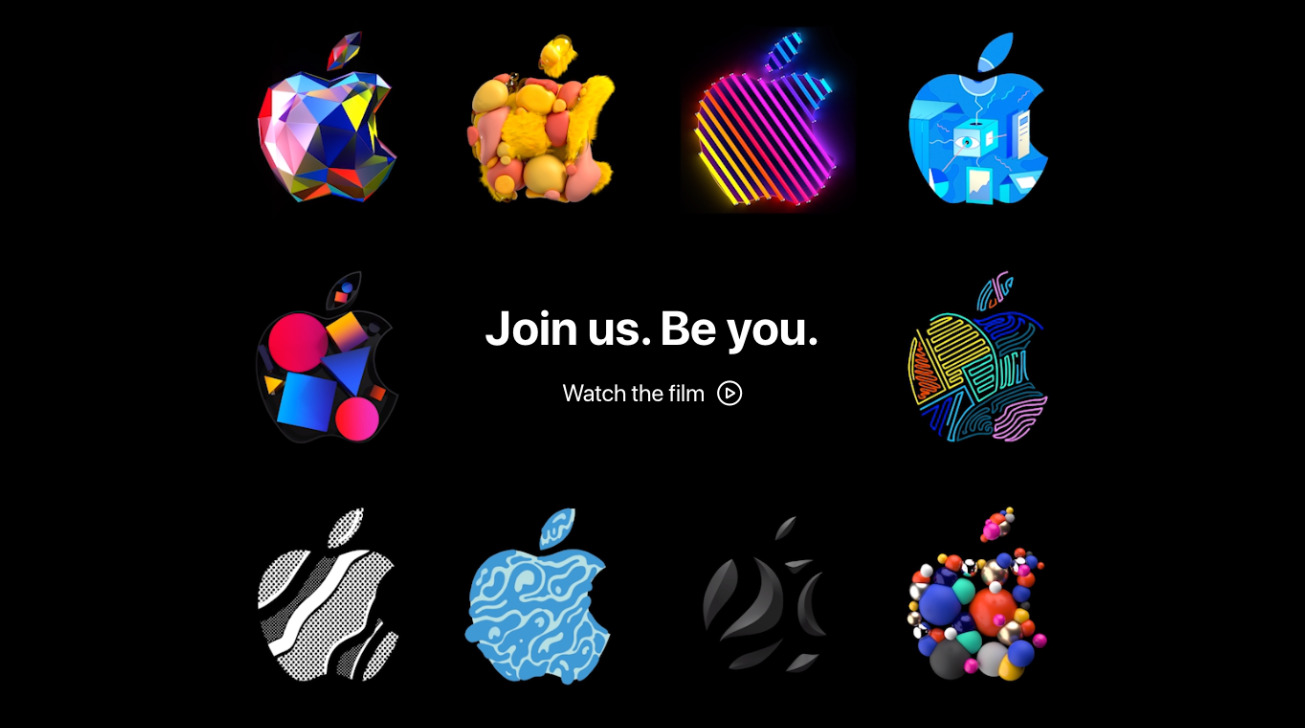 Apple has updated the appearance of its "Jobs at Apple" page, adding an array of animated Apple logos, as well as a new inspirational video encouraging viewers of the site to consider working for the iPhone maker.
Implemented on Friday, the new frontpage for the Jobs at Apple site has switched from a light appearance, one that also featured a carousel of employee portraits, to one that is predominantly darker. In the latest version, colorful animated interpretations of the Apple logo, surrounding the text "Join Us. Be You," and a link to a promotional film.
The video is a continuation of the page's theme, again showing a series of animations made around the Apple logo. Throughout, narration talks of a message "to the constant beginners who sing off-key against the beat" and those "open to daydreams and night dreams and visions and mirages."
The message offered, "You are more powerful than you think, and you are welcome here," urges interested parties to apply for work at the company.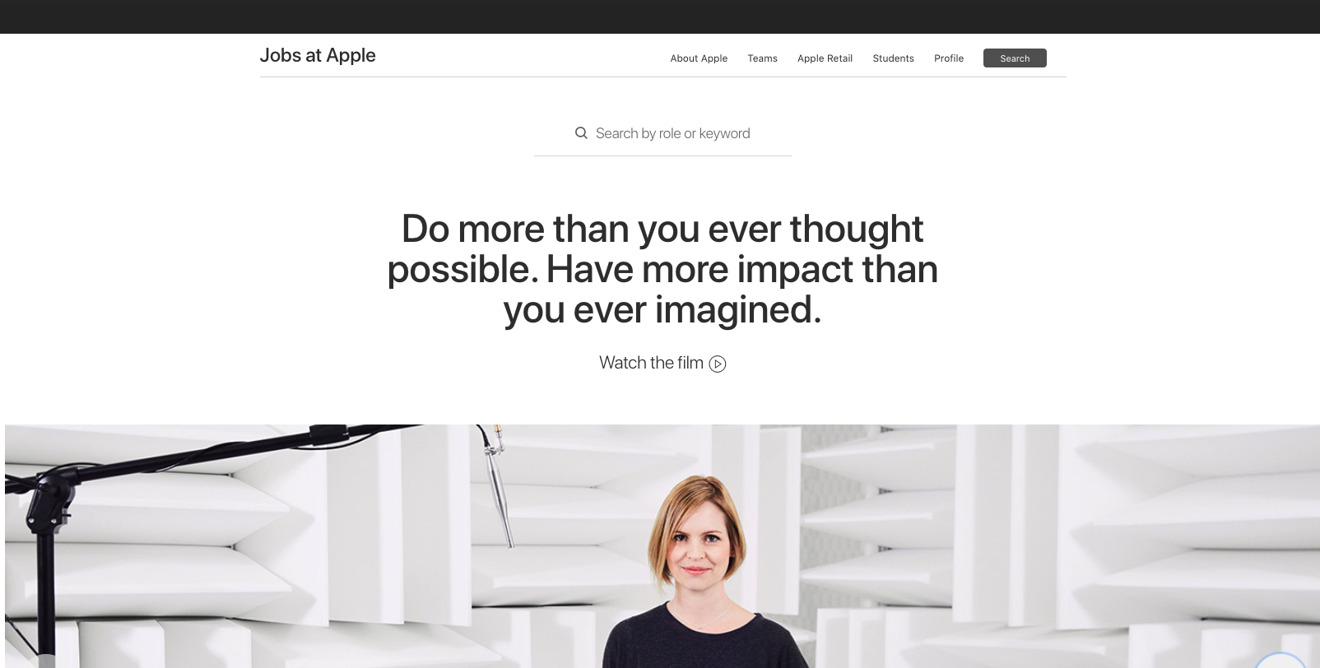 The large number of different animated Apple logos used throughout the page is reminiscent of an initiative by Apple to promote its October 2018 Special Event. At the time, invitations were sent to media with randomly selected Apple logos, while the event page featured a similar assortment of logos that would change on each refresh of the page.
Further down the page is an "open invitation to open minds," calling for the viewer to "come to Apple, where thousands of individual imaginations gather together to pave the way to innovation. Here, you'll do more than join something - you'll add something."
Towards the bottom of the page are links to sections for About Apple, teams, machine learning and AI, and Apple retail support roles. Each of the images, and the sections they lead to, remain unchanged from the previous page design.