Mac and iPad Pro 'There's more in the making' event page updated with stream info, graphics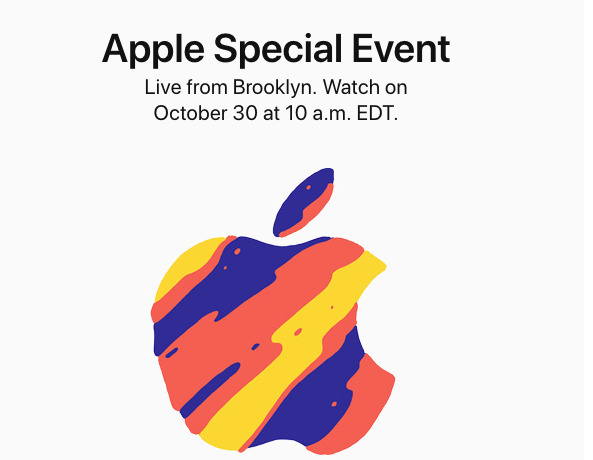 Apple updated its website at the same time as announcing it's "There's more in the making" event on October 30, highlighting the Apple Special Event stream which also includes its own graphical surprise.
The lower half of the Apple website's homepage adds a new image promoting the event and its stream. Linking to the event stream page, the image advises the time and location of the event, along with a stylized image of the Apple logo, with the graphic changing on each refresh.
The order of items in the lower section of the page have also changed, with the Apple GiveBack square raised up alongside the Special Event box, while Apple Music and AirPods have been dropped down one row to fit. The box promoting the HomePod has been removed to keep the lower section to six squares, but it is likely this is only a temporary situation.
The Apple Special Event page itself shows one from list of stylized Apple logos, along with basic details of the event and a link for users to add it to their calendar.
The stylized and numerous interpretations of the Apple Logo for both the front page and the event stream page are similar to the ones used in invitations sent to the media. Rather than sending one design, the invites all featured one graphic from a pool, with recipients quick to share the version they received on social media.
The event on October 30, taking place at the Brooklyn Academy of Music in New York City on October 30 at 10am, is anticipated to feature a number of new and refreshed products. Current speculation includes new iPad Pro models that borrow design elements from the iPhone X, new iMacs, and possibly a "professional" remake of the Mac mini.