Rosenblatt hikes its bearish AAPL price target, but not because of the iPhone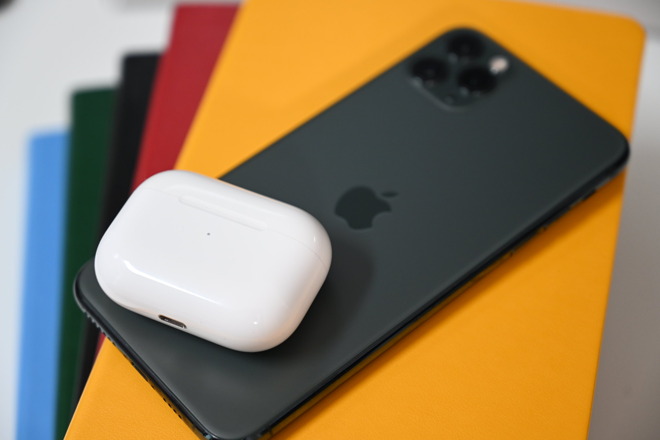 AppleInsider may earn an affiliate commission on purchases made through links on our site.
Just four days before Apple's crucial holiday quarter earnings report, Rosenblatt Securities has dramatically hiked its target price for Apple stock — to $250.
In a note to investors seen by AppleInsider Jun Zhang is seeing positives for Apple in AirPods, with sales far greater than expected. However, he is concerned about iPhone average selling prices from the iPhone 11, and the ultimate impact of the "iPhone SE 2."
Zhang believes that iPhone 11 sales are strong, but high-end model sales are weak. He believes that expectations from others for the 5G upgrade cycle are overblown, because of a $200 premium put on the faster network connectivity.
Additionally, Zhang is predicting that the iPhone that supports the faster mmWave frequencies won't ship until December or the early part of the 2021 March quarter due to antenna design issues. While a shipping date later then September for a mmWave iPhone has been predicted before, this is the first time that there has been any discussion from any source about a difficult antenna design holding up the process.
"We believe the market has become too enthusiastic about the upcoming 5G cycle," wrote Zhang. "We expect the cycle to be similar to a regular smartphone upgrade cycle (or even slower than a regular upgrade cycle) due to consumers waiting for 5G networks to get better and 5G phone prices to drop."
In regards to the potential "iPhone SE 2," Zhang believes that the launch of the new model will cannibalize the sales of the iPhone 7 and iPhone 8.
Zhang previously set a 12.5 profits to earnings multiple on a $12 earnings per share — for a $150 AAPL price target. The multiple has been increased to 17x with a $14.50 earnings per share estimate, leading to the underwater $250 price target. Zhang is continuing his "sell" advice."
Before the start of trading on Friday morning, Apple stock is worth $320.10 per share.
Zhang's position on Apple is notably lower than other analysts. On January 14, Wedbush set a price target of $350, but believes $400 is possible if everything goes Apple's way in 2020, possibly leading to a $2 trillion valuation by the end of 2021. The expected supercycle for 5G iPhones, along with the strong potential for Apple's Services business, will help drive revenue in the firm's view.
The Canaccord note on January 15 also predicts strong "iPhone 12" sales on top of high demand for the iPhone 11. Canaccord sees sustained Services revenue momentum into the next year, pushing the multiple from 16x to 20x, and the price target from $275 to $355.