Review: Kanex iAdapt 7-in-1 Multiport USB-C Hub blends seamlessly into your workflow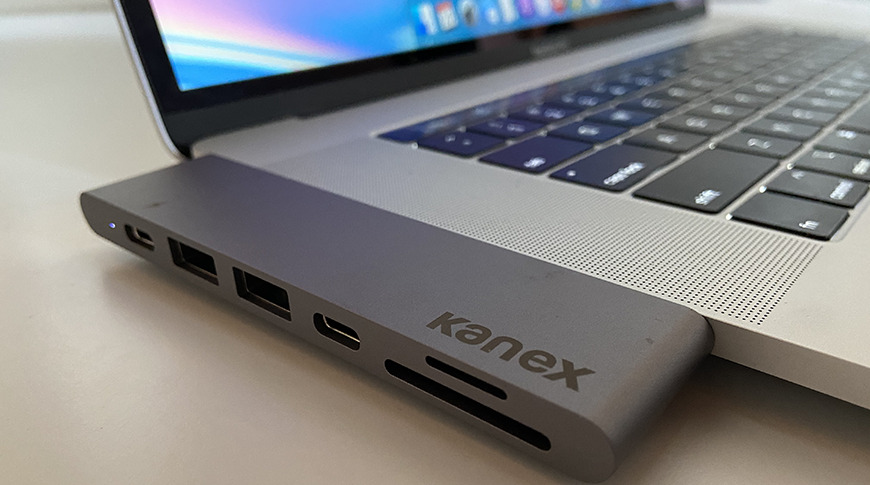 Kanex's iAdapt Hub is here to help you pare down your MacBook's adapters with a USB-C hub that gives you back some of those ports you may have missed.
We love the convenience of USB-C, but there are times where we do miss our other ports, especially for those of us who have a lot of legacy devices. Instead of fussing with buying individual adapters for each device, try out the Kanex iAdapt 7-in-1 Hub for the MacBook. It's got seven ports that'll help alleviate the stress of keeping track of all your various adapters.
Design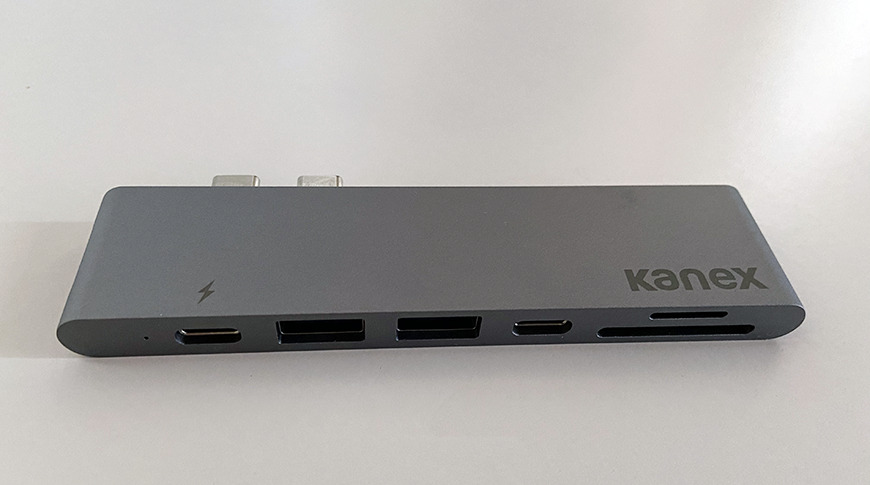 The Kanex iAdapt 7-in-1 Hub works by plugging into two of your USB-C ports on your MacBook. It sits flush to the side of your MacBook, and provided you're not traveling enough to bump it when you're moving from place to place, is somewhat forgettable — until you need it.
Once inserted into your MacBook, it expands two of your USB-C ports into seven various ports. This includes one USB Type-C port that allows for powering your MacBook and one USB Type-C port used to transfer data. Two USB 3.1 Type-A ports support up to 10 gigabits per second data transfer, perfect for pulling data from thumb drives or supporting older peripheral devices.
For photographers, they'll be happy to see the inclusion of both an SD and a micro SD card reader. And for anyone who likes to work on a dual-display setup, there's a 4K HDMI port for supporting an external monitor.
Performance & compatibility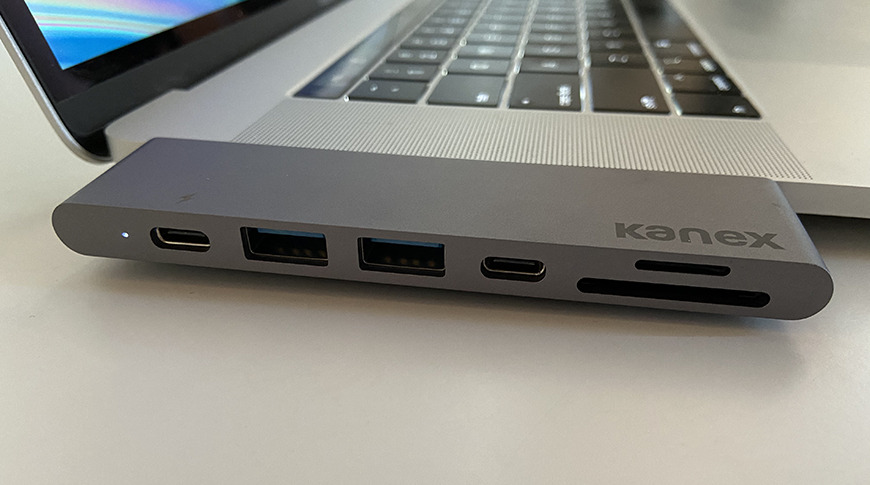 There's not too much to say about this Kanex hub aside from the fact that it just plain works. At no point during our testing did we have any performance issues. We got so used to having it plugged into a MacBook Pro that when we removed it for a short period, we felt like something was wrong.
For a lot of people, this hub will blend perfectly into your life. It's there when you need it, and when you don't, it can live on the side of your computer, preventing you from misplacing it. Sometimes the best accessories are the ones you don't need to think about.
The Kanex 7-in-1 USB-C Hub we tested is compatible with the 2018 MacBook Air and 13- and 15-inch MacBook Pros manufactured between 2016 and 2019.
Minor concerns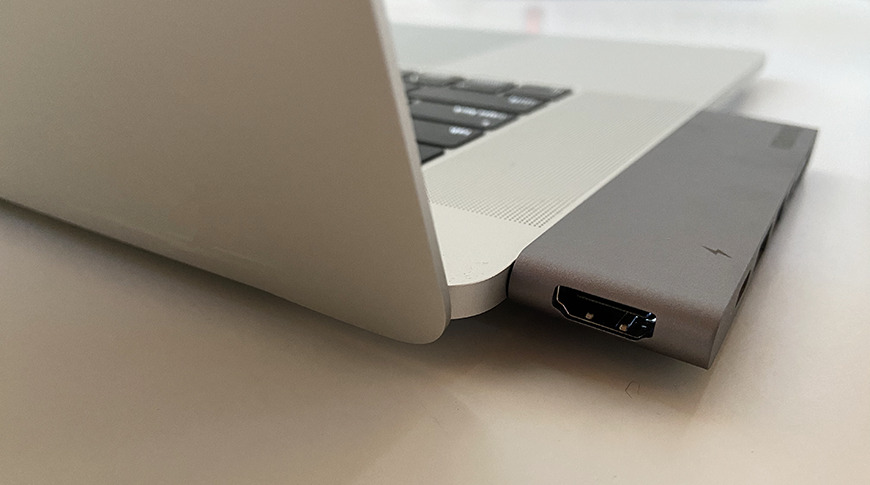 The only real criticism we have of the Kanex 7-in-1 hub is that the HDMI port can be a bit inconvenient, depending on your HDMI setup. The MacBook Pro we used this hub with often resides in a Twelve South BookArc. Because of this, the HDMI port faces down toward the table. This angle places the cord in a way that could prove damaging to the HDMI cable over time. For those who use a horizontal stand, or don't use their MacBook in clamshell mode, it probably isn't an issue — but those who use a vertical stand to save space may want to exercise caution when using the HDMI port.
There is an additional word of warning, though. Because the Kanex 7-in-1 hub sticks out of the side of your MacBook, those who travel quite a bit are going to want to be careful. Always make sure you remove the hub before putting your MacBook in a bag or backpack and take care when using it around pets or children. One hard bump to the Kanex hub could cause some severe damage — either to the hub or your MacBook's USB-C ports.
Overall
We're not exactly new to technology here, and decades of collecting tech have given us a fair amount of older gear that we'd like to continue to use. Kanex has solved that problem handily, by creating an utterly forgettable piece of hardware that winds up feeling like it belonged there the whole time.
Rating: 4.5 stars out of 5.
Pros
Expands two USB-C ports into seven various ports
Blends into MacBook without cause for concern
Functions exactly as advertised
Cons
Could cause damage to USB-C ports if excessively bumped
Potentially problematic placement of HDMI port
AppleInsider has affiliate partnerships and may earn commission on products purchased through affiliate links. These partnerships do not influence our editorial content.