Beats 'Powerbeats 4' icon mixes Powerbeats Pro, Powerbeats 3 designs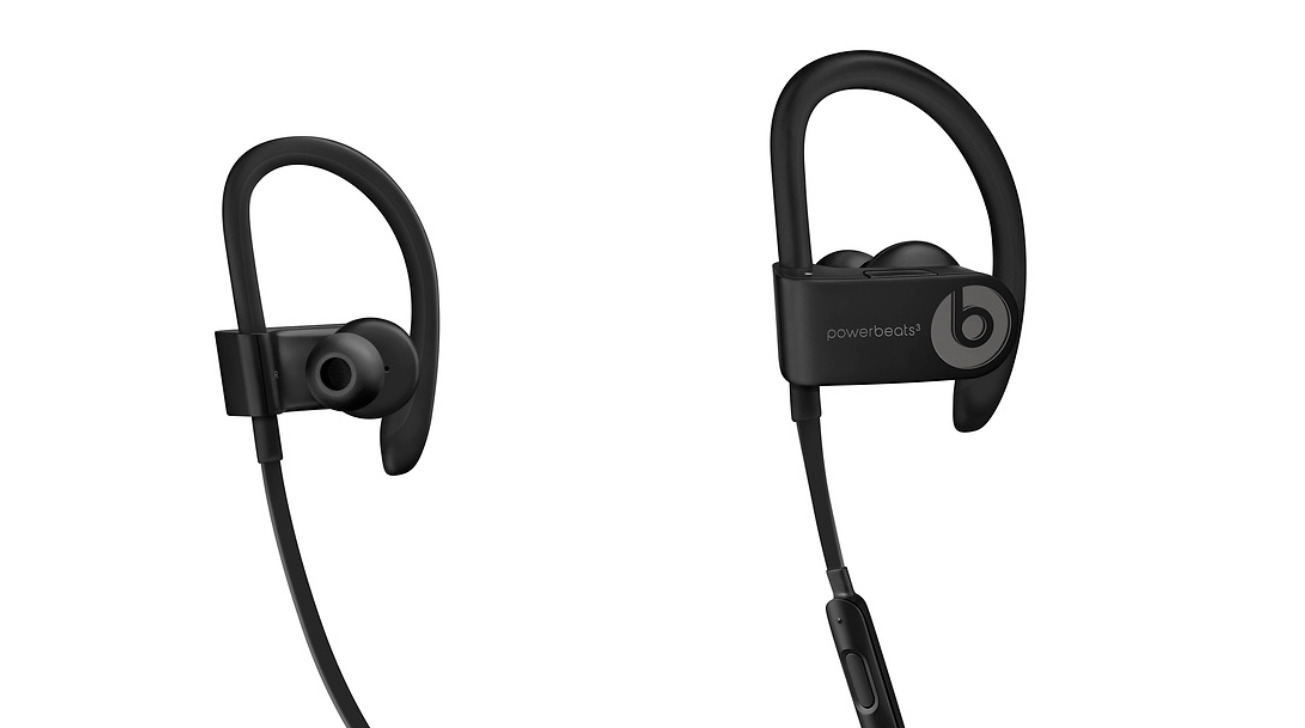 An icon of an unannounced Beats earphone has leaked, appearing in the iOS 13.3.1 update released on Tuesday, with the image of what is believed to be the "Powerbeats 4" indicating the audio accessories will have the same design as the Powerbeats Pro, but the two earphones will be connected together by a cable.
The "Powerbeats 4" were first revealed to be underway as part of code included in iOS 13.3, revealing not only the name of the unannounced product, but also its support for "Hey Siri" hands-free commands. It is likely the "Powerbeats 4" will have a similar feature set to the Powerbeats Pro, but in a slightly different design.
The icon within iOS 13.3.1 depicts an earphone that is a cross between the designs of the Powerbeats 3 and the Powerbeats Pro. While it has the same earhook and slanted body as the Powerbeats Pro, the image first reported by Macrumors shows the addition of a cable trailing downward from the earphone.
While it is unclear where the wire heads off to, it is highly likely the cable will be used to connect the two earphones together, similar to how many other Bluetooth headphones are designed.
Despite not being completely wireless, "Powerbeats 4" will probably retain many of the features of Powerbeats Pro, including the use of Apple's H1 chip, as suggested by the Siri support. This may also extend to being able to play back or read out messages to the user without needing to unlock the iPhone, as well as being able to dictate messages to Siri.
Given the additional cable, it is possible the "Powerbeats 4" will provide a similar fitness-focused alternative to Apple's AirPods and AirPods Pro, but at a more wallet-conscious price than its stablemate.