Apple developing 'Powerbeats 4' with 'Hey, Siri' support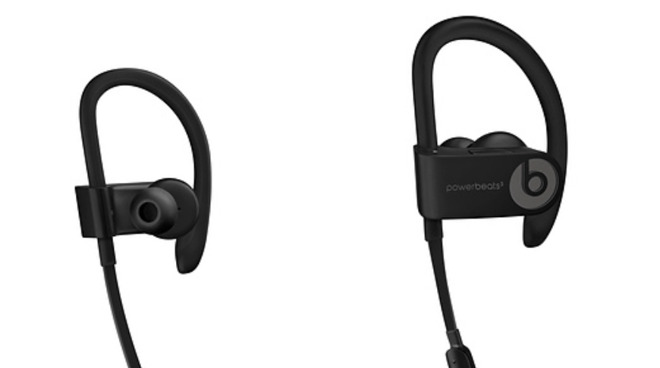 AppleInsider may earn an affiliate commission on purchases made through links on our site.
Details within iOS 13.3 confirm Apple's plans for a "Powerbeats 4" which can be triggered using the "Hey, Siri" phrase, as with AirPods and AirPods Pro.
Apple's range of sports earbuds appears set to soon have a new addition called Powerbeats 4. Details within the code of iOS 13.3 reveal the name and also the fact that they will support "Hey, Siri" functionality for hands-free use. This follows the addition of the feature with Powerbeats Pro earlier this year.
Powerbeats earbuds work wirelessly, as AirPods do, but the regular version comes with a connecting wire or strap to help with keeping them in place during strenuous exercise. They also have an over-the-ear grip to keep them securely against your ears.
According to 9to5mac which first reported the code in iOS 13.3, "Powerbeats 4" is expected to be a non-Pro version of the earbuds.
It will most likely replace the current Powerbeats 3, but its gaining the "Hey, Siri" feature suggests it will include Apple's H1 chip.
That would mean the "Powerbeats 4" are also gaining the ability to play back or read out messages to you without the need for you to unlock your iPhone.
Similarly, it would mean incoming text messages could be read to you via Siri as you work, and your being able to reply with dictation.
Apple has not announced "Powerbeats 4" but references to the product within iOS 13.3 suggest that they could be released shortly.
"Powerbeats 4" is likely to be the sports equivalent of Apple's AirPods, while the current Powerbeats Pro is on a par with AirPods Pro. Previously, AppleInsider has said that AirPods win because of their convenient small size, but that Powerbeats Pro had better sound.
It achieved better sound in our testing chiefly because of the way its earpiece helped keep the earbud in place. Since that testing, Apple has released AirPods Pro which, while lacking an over-the-ear strap, are built to fit better.
Currently AirPods Pro retail for $249, while Powerbeats Pro are about a buck more expensive at $249.95. For $199.95, you can presently get Powerbeats 3 in a range of different colors.
Keep up with all the Apple news with your iPhone, iPad, or Mac. Say, "Hey, Siri, play AppleInsider Daily," — or bookmark this link — and you'll get a fast update direct from the AppleInsider team.