Apple News adds to its 2020 Election coverage with literacy guide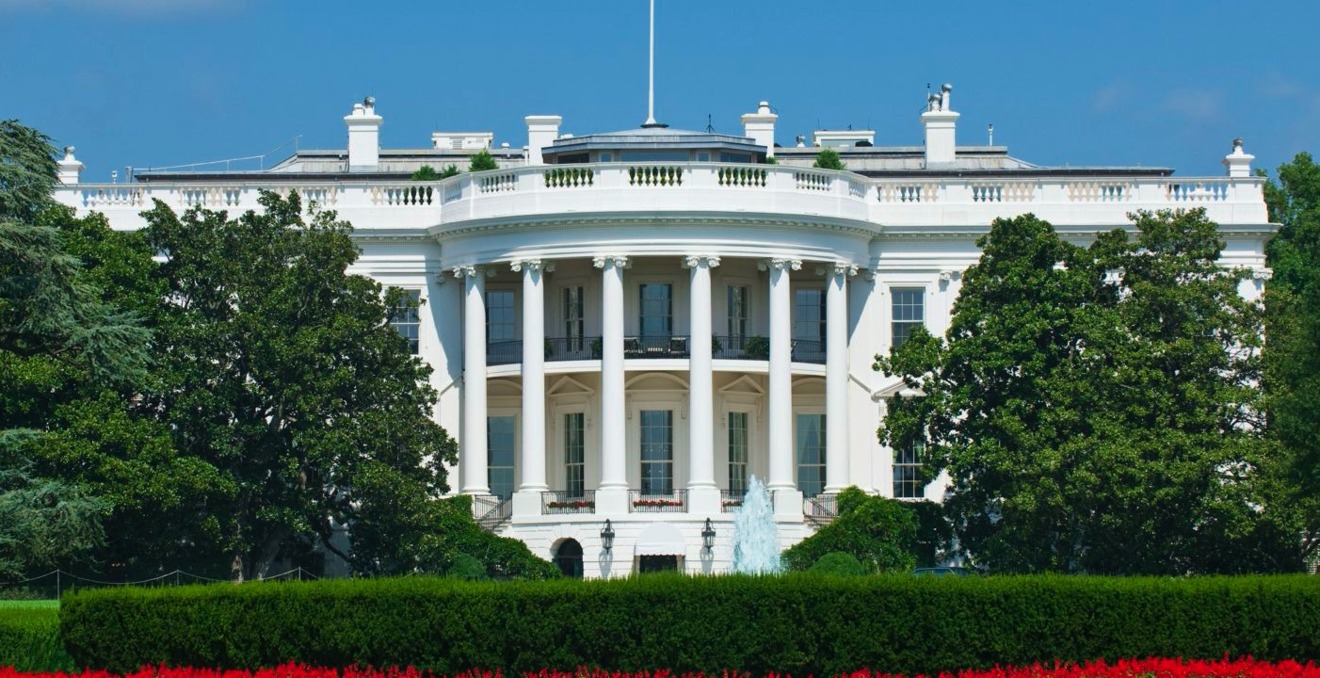 Apple has announced updates to how its coverage of the 2020 US Presidential election will feature a guide to help readers guard against misinformation and seek out reliable news.
Apple has announced that its Apple News app's special coverage of the 2020 US Presidential election will now add a News Literacy Guide. It's an attempt to supplement Apple News's own coverage, done in partnership with ABC News, with details on how readers can be sure of the veracity of news they read from any source.
"[It is a] news literacy guide to help readers identify misinformation online," says Apple in a statement, "and offer simple tips for seeking out accurate and reliable information, in partnership with the News Literacy Project."
The News Literacy Project is a national, non-profit education organization that aims to teach students about assessing the news they are exposed to online.
Apple's application of this within Apple News centers on "Five Steps to Avoid Election Misinformation," a new section within the app which is written by the News Literacy Project.
"A democracy thrives when its citizens are informed and can wither when they are misled and deceived," it says, "especially in an election year, when politically messaging appears nonstop in our social media feeds and foreign agents amp up their campaigns to divide and polarize us."
The five steps include advice not to share or like articles without reading them. "Yes, we've all done it, but it's not a good idea to share a link if you've read only the headline."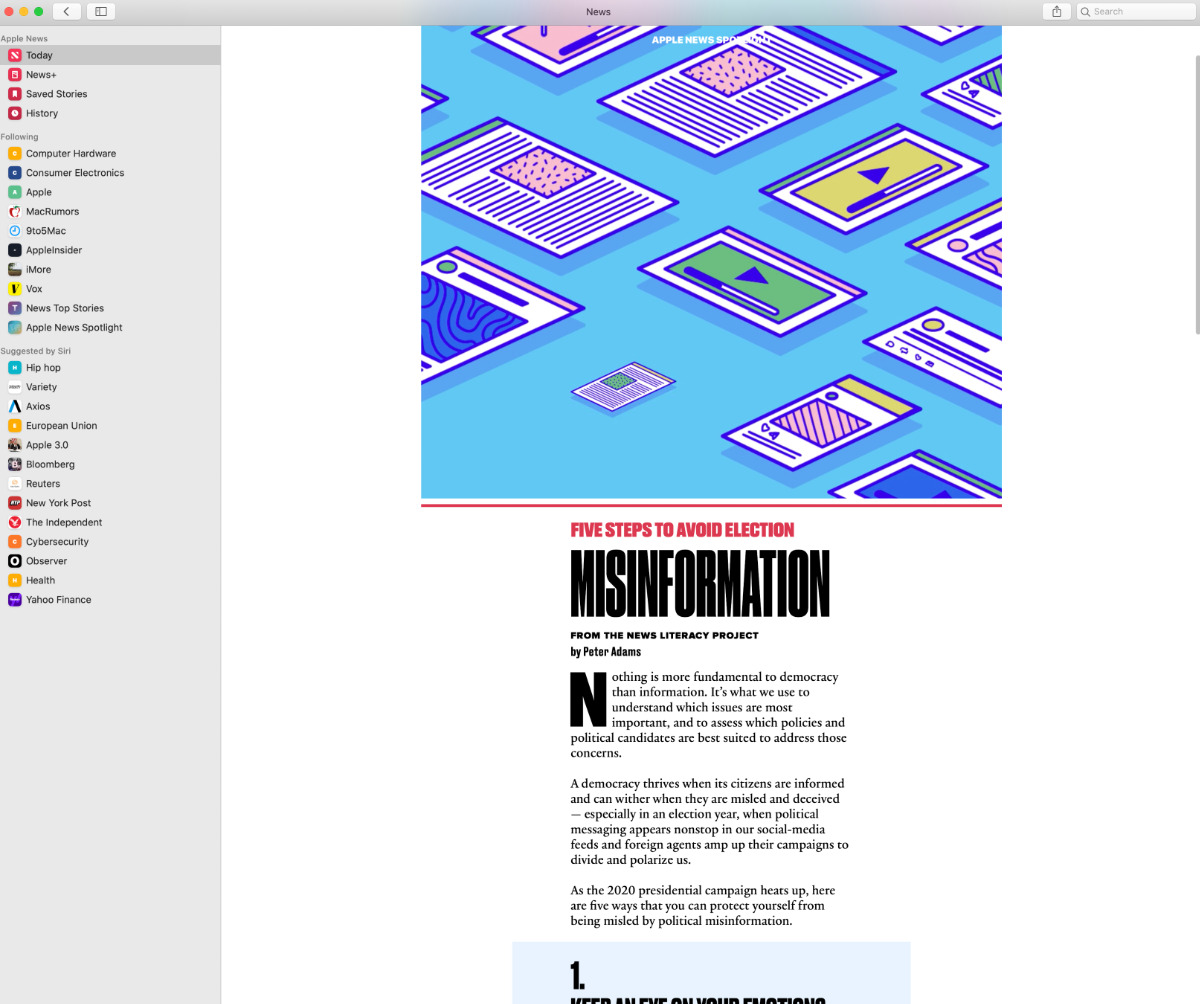 Apple claims that its coverage is "the most comprehensive resource available," and it is compiled with reporting from sources ranging from network broadcast news to major newspapers and magazines, all built around detailed background information.
"Apple News 2020 election coverage includes a series of curated guides, special features and resources," says Apple. "Readers from all political viewpoints get one convenient place to access reliable election information throughout the year, stay informed about the issues and follow major election moments — including the debates, Super Tuesday, Democratic and Republican conventions, election night and the 2021 presidential inauguration — in real time."
Apple News's coverage of the 2020 election is in the Today tab of the app, for users within the US who are also running iOS 13.3, iPadOS 13.3 or macOS 10.15.2.