Podcasts help Spotify eclipse Apple Music subscribers with 124M paid users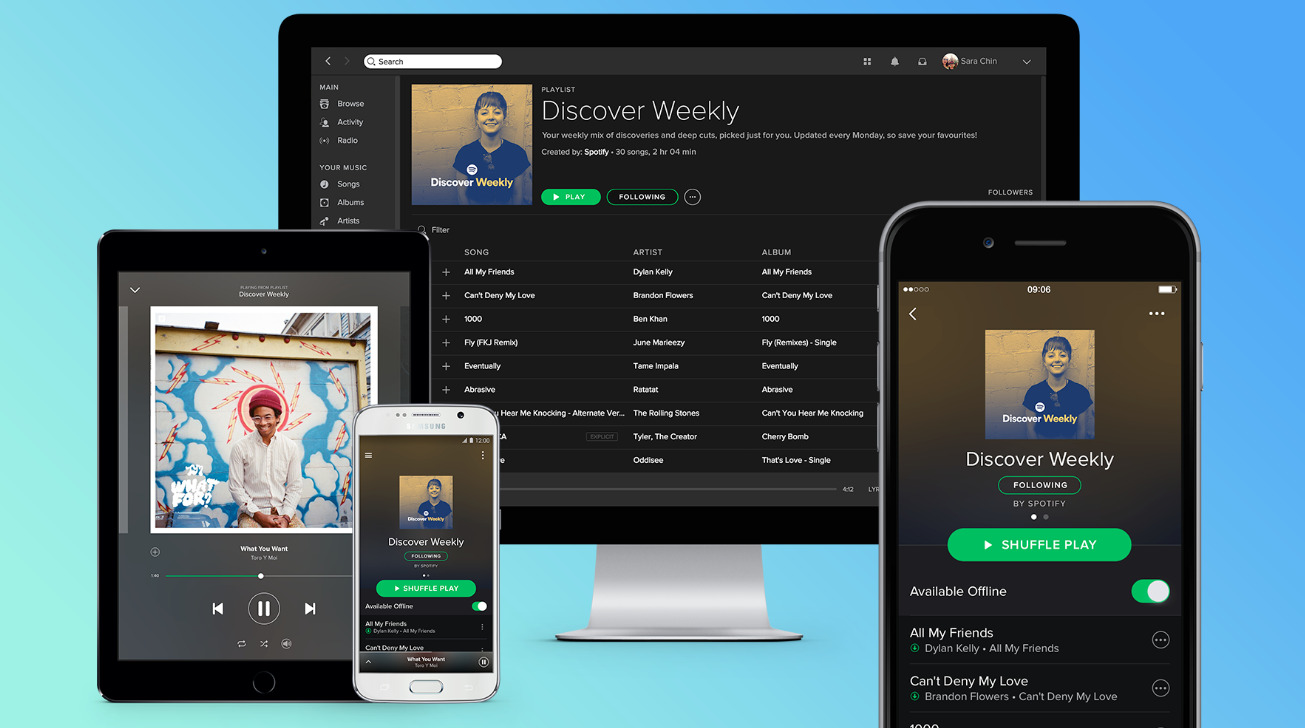 Apple Music rival Spotify's efforts to push for podcasts is paying off, reporting in its Q4 financial results a 200% year-on-year rise in the listening of the shows, with the streaming music service still retaining the top spot globally with more than 124 million paying subscribers.
Revealed as part of its quarterly financial results disclosure, Spotify has seen considerable revenue growth over the same period last year, bringing in 1.86 billion euros ($2.04 billion) in the fourth quarter alone. This represents an increase of 24% year-on-year.
The bulk of its revenue stems from paid users, which now accounts for 1.64 billion euros ($1.76 billion) of its overall income, again up 24% on last year. This rise is also due to the increase in premium subscribers, which has reached 124 million, a 29% year-on-year increase, while total monthly active users including free tier users is up 31% at 271 million for the quarter.
In theory, this keeps Spotify at the top of the music streaming service rankings, ahead of Apple Music. The last time Apple Music subscriber figures were revealed was in June 2019, when SVP of Services Eddy Cue advised it had passed the 60 million paid subscriber mark.
Despite the higher revenue, Spotify has endured an operating loss of 77 million euros ($84.8 million). Spotify attributes this to "higher than expected social charges," defined as "payroll taxes associated with stock based compensation."
The main talking point for the company is its growth in podcast listening, in that consumption hours for the quarter were double what it was in the same quarter last year. More than 16% of total monthly active users engage with podcast content, with more than 700,000 podcast titles available for listening on the platform.
Spotify has a "growing body of evidence" showing there are benefits to its podcasting efforts and the increased listening of them by users. Retention is up "on the order of several hundred basis points," and early data suggests the regular podcast listeners are "more likely to convert to Premium over time."
One way it is expanding its podcast roster is in a deal to buy sports and entertainment media company The Ringer. The deal, according to Variety, will add more than 30 podcasts to the service, among other content initiatives.
For the next quarter, Spotify aims to achieve between 279 and 289 million monthly active users, between 126 and 131 million premium subscribers, and total revenue of between 1.71 billion euro and 1.91 billion euro ($1.88 billion and $2.1 billion). By the end of the year, it foresees premium subscribers could reach 143 million to 153 million people, with total monthly active users somewhere between 328 million and 348 million.