Health records firm Epic, some 60 client hospitals urge against data sharing rules supported by Apple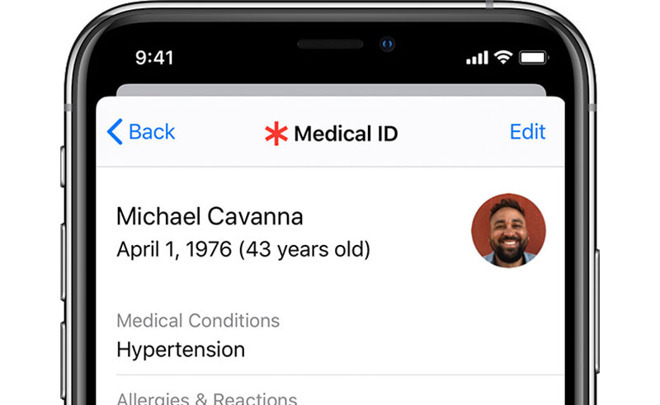 A report on Wednesday revealed the contents of health records giant Epic Systems' letter opposing proposed government policy that would allow patients easy access to their medical data, an initiative supported by Apple and other tech industry players.
Obtained by CNBC, the letter to Department of Health and Human Services Secretary Alex Azar warns a pending initiative to push through rules on data interoperability would be "overly burdensome" on America's health system and "will endanger patient privacy."
Proposed by the HHS in 2019, the plan modifies rules governing access to health information, allowing patients to more easily obtain and share personal data.
In response, Epic CEO Judy Faulkner in January urged hospitals to speak out against the new rules as proponents of the measure voiced a counter opinion. Roughly 60 major hospitals have signed on in support of Epic's effort, the report said.
Apple, Google and Microsoft are among a cadre of companies, patient advocates and caregivers that came out in favor of the HHS rules. Late last month the three tech industry titans participated in a meeting held by the nonpartisan Carin Alliance, which seeks to modernize health records systems in the U.S. by breaking data out of first-party silos and fostering cooperative exchange between health care providers.
As it stands, patients often run into issues when attempting to obtain or share their information, as data is typically stored on physical media or protected by systems like those marketed by Epic. According to today's report, an Epic installation can cost up to $1 billion for major hospitals, a price that could increase should the HHS initiative be successful.
"While we support HHS' goal of empowering patients with their health data and reducing costs through the 21st Century Cures Act, we are concerned that ONC's Proposed Rule on interoperability will be overly burdensome on our health system and will endanger patient privacy," Epic's letter reads in part. "Specifically, the scope of regulated data, the timeline for compliance, and the significant costs and penalties will make it extraordinarily difficult for us to comply."
Epic's entreaty recommends tweaks to the proposal including additional information on the handling of health information related to family members, as well as a longer timeline for integration. The health records company wants at least 12 months to prepare and 36 months for "development of new technology required by the rule," the report said.
Along with the hospitals backing Epic's letter, a few organizations sent similar pleas to the HHS on their own accord. Not all Epic customers are in alignment on the matter, as some of the firm's largest clients failed to sign the January letter.
Apple has for years worked to break into the health industry, first with iOS apps and more recently through technologies built on wearable platforms like Apple Watch. As it pertains to health data transportability, the company in 2018 launched Health Records on iOS, enabling iPhone users to securely store and share medical data from participating healthcare providers.