Mophie debuts new Apple-exclusive Powerstation with Lightning input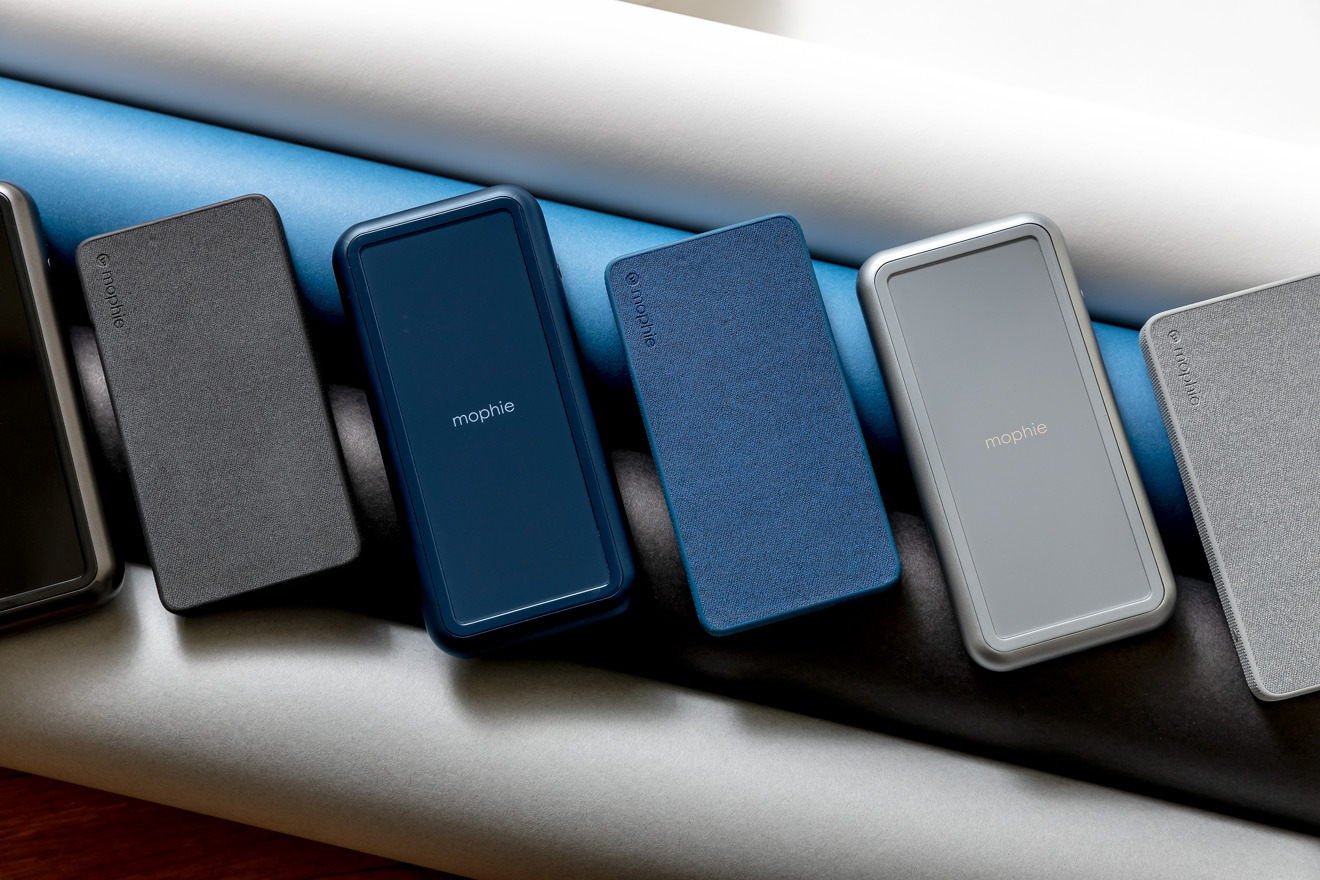 Mophie has unveiled a trio of new Apple-exclusive portable battery packs with integrated Lightning cables and inputs at up up to 8,000mAh capacity.
The new portable batteries include the updated Powerstation, Powerstation Plus, and Powerstation Plus XL that differ in capacity and features.
Powerstation
Mophie's Powerstation has a 6,000mAh capacity which can provide up to 32 hours of additional battery life to iPhone on the go. It features an 18W USB-C output to Fast Charge iPhone or iPad. The USB-C port also doubles as an input to quickly recharge the internal battery pack alongside the Lightning input. There is then an additional USB-A port for charging a second device simultaneously.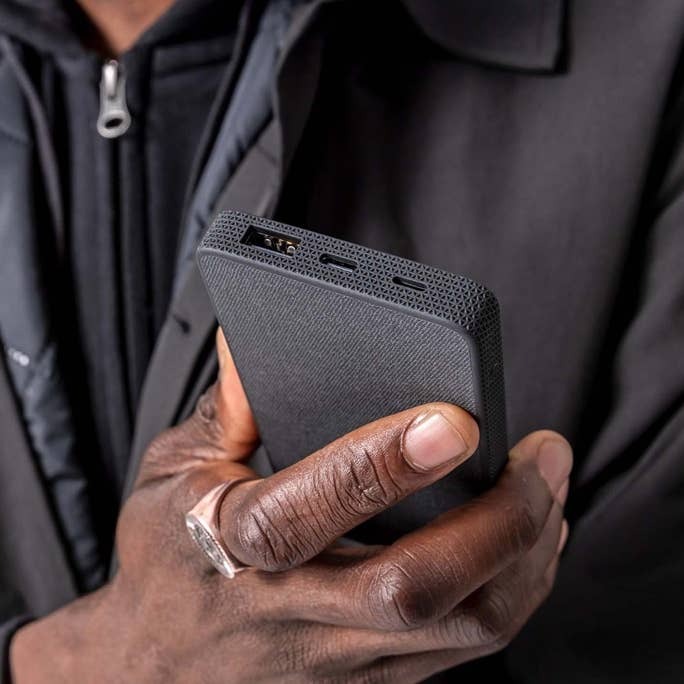 The updated Powerstation comes in black, grey, navy, and pink with a textured fabric finish that has a comfortable feel and protects against scratches and scuffs.
It comes in black, grey, navy blue, and light pink.
Powerstation Plus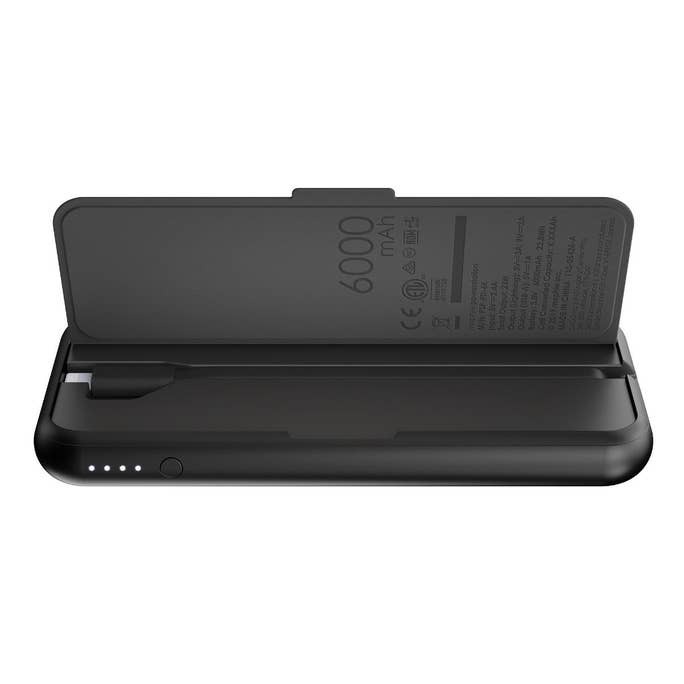 Powerstation Plus builds on the Powerstation but integrates a Lightning cable that is capable of 18W of Fast Charge power when used with an iPhone. The cable is hidden on the back of the charger behind a magnetic cover, which can flip up for access. It, like the Powerstation, has a 6,000mAh battery.
It is available in black, gray, navy and pink colorway.
Powerstation Plus XL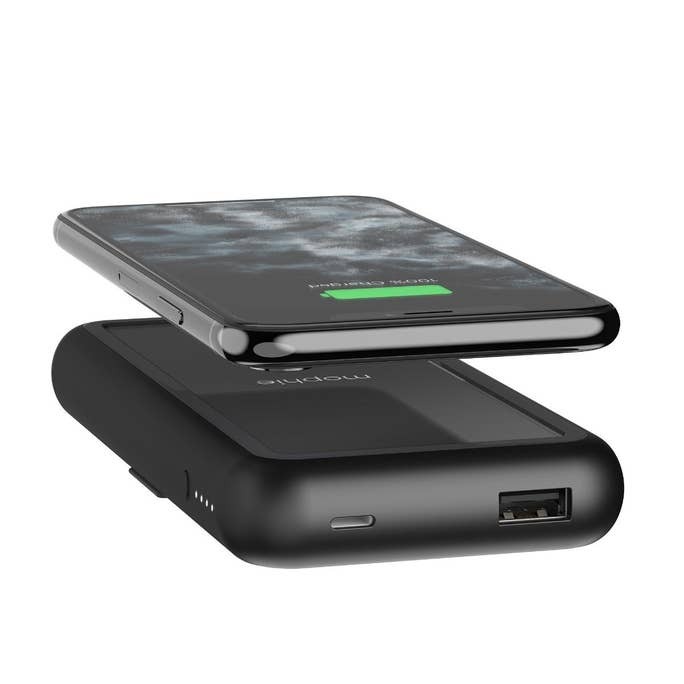 Finally, there is the Powerstation Plus XL. This has the same Lightning input, dual input/output USB-C port, USB-A output, and integrated Lightning cable but also adds a 5W wireless charger.
It gets beefed up with an 8,000mAh capacity which can provide up to 42 hours of battery life to an iPhone.
Like the others, it is available in black, gray, navy and pink colorways.
Available now
All three new Powerstations are available now from Mophie, Apple.com, and inside select Apple Stores. They all are equipped with Priority+ charging which passes through power to your devices first before charging the Powerstation, four LEDs for displaying charging status and remaining capacity, as rigorously tested lithium-polymer batteries.