Crime blotter: Postal bribery, Apple Store thefts, and gift card scams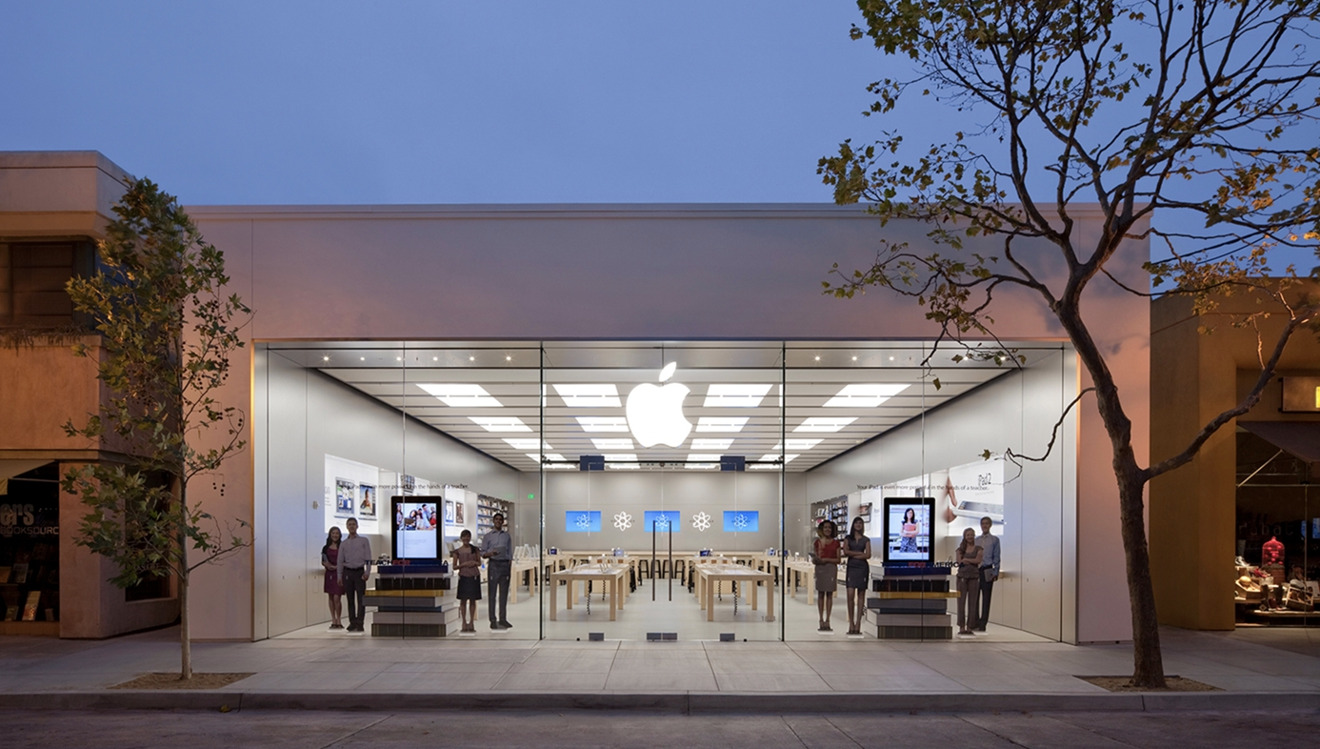 A federal indictment for attempted postal bribery, stolen Apple devices in ecoATM recycling machines, a spate of Apple Store thefts, and other news about Apple-related crime.
"The Apple Store in Berkeley
The latest in an occasional AppleInsider feature, looking at the world of crime involving Apple products and devices.
Man bribed postal carriers to steal iPhones, feds say
A New Jersey man was arrested by federal authorities at the end of January and charged with attempting to bribe U.S. Postal Service carriers in order to steal iPhones, credit cards and other items.
According to Daily Voice, the 21-year-old man arranged with an undercover agent to obtain an iPhone 6 Plus that he believed had been stolen from the mail. The investigation dated back to late 2018.
Berkeley Apple Store robbed by masked men
A group of three men in masks stole $7,000 in items from the Apple Store in Berkeley, Calif., the last weekend in January. Berkeleyside reports the thieves also shoved a security guard as they were leaving the store.
"People in masks barged into the store," a witness told the site. "There was shouting and chaos and everyone rushed towards the back of the store."
Man arrested after second Apple Store theft in two days
A man from New York was arrested for stealing from an Apple Store in Pittsburgh- and police say the same man had committed a similar crime in the Cleveland area earlier the same day. Cleveland.com writes the man stole Apple Watches and AirPods in the Ohio crime.
$10,000 in iPhones taken from Chicago-area Apple Store
NBC Chicago reports a trio of thieves stole more than 10 iPhones from the Apple Store in Oakbrook Center, outside Chicago, in late January. The suspects were captured on surveillance cameras, before fleeing in an automobile.
Cop removed for stealing iPhone during protest
A police officer in Montreal was formally removed from the force after a panel determined he stole an iPhone during a student protest demonstration in 2012. According to CTV News, the removal was something of a formality as the officer had resigned from the department several years earlier, and the same officer had admitted to drug trafficking as part of a previous, unrelated investigation.
Rabbis spoofed in gift card scam
A nationwide scam has been seeking to exploit the trust synagogue members have in their rabbis. According to The Forward, the scammers have been spoofing the names and sometimes email addresses of rabbis, while asking congregants to submit gift cards. The scam, per an FTC blog post last year that mentioned Apple gift cards, has been active for a while but a more recent version of it has targeted rabbis and synagogues specifically.
Woman's iPhone stolen, taken directly to recycling kiosk
As part of a spate of similar thefts in St. Louis, a woman's iPhone was stolen from her child's stroller, by a thief who fed it to an EcoATM recycling kiosk in the same mall, for $200. According to KSDK, the owner of the phone followed a Find My iPhone signal to the kiosk, and actually heard her phone ringing inside it.
In separate incidents in the area, a cleaning crew was charged last month with stealing iPhones and iPads from a local business and taking them to EcoATM machines, while dozens of iPads were stolen from a school, for the same purposes.
"John Wick" arrested for gunpoint iPhone theft
An Indiana teenager late last month was arrested after police say he robbed an Internet acquaintance of her iPhone while using the online handle "John Wick." According to the Muncie Star Press, the 19-year-old man, who had used the name of the Keanu Reeves movie character, showed up for a first-time meeting with the woman he'd only known from the Internet, then he pulled a gun and stole the phone.
"Wick" later posted a selfie to Snapchat under his own name, in which he posed with the stolen phone, and later filmed a video in which he appeared to act out an armed robbery. He was charged with armed robbery, intimidation, pointing a firearm and theft.
Woman acquitted of stealing MacBook that held ex-couple's sex tape
A MacBook computer that traveled from Malaysia to Ireland nearly a decade ago — and the sex tape between a then-couple that was saved on it — was the focal point of a recently completed criminal trial in Limerick, Ireland. In the trial, the woman in the couple was charged with stealing the laptop but found not guilty.
The World News reports a woman from Malaysia who now lives in Ireland was tried on the charge she stole a MacBook that belonged to a Canadian man who was her lover for a time, when both were living in Malaysia. The two made the sex tape, which was saved on the laptop, along with other "photos and home movies," but the MacBook was stolen from his apartment shortly after the couple's breakup in 2011. It was found in Ireland in 2014.
The jury in the trial returned a unanimous not guilty verdict after just 30 minutes.
Apple TV stolen in Letgo transaction
iPhone thefts that result from meetups on the transaction app Letgo have been common in recent years, but a similar crime recently took place with an Apple TV. WETM writes a woman in upstate New York posted an Apple TV 4K for sale on the app.
When the potential buyer showed up, the man grabbed the device, pulled a gun, and left the area. The man was later arrested at his home, and the device and gun were recovered by police.