Huawei hit hard by coronavirus in China, new criminal charges in U.S.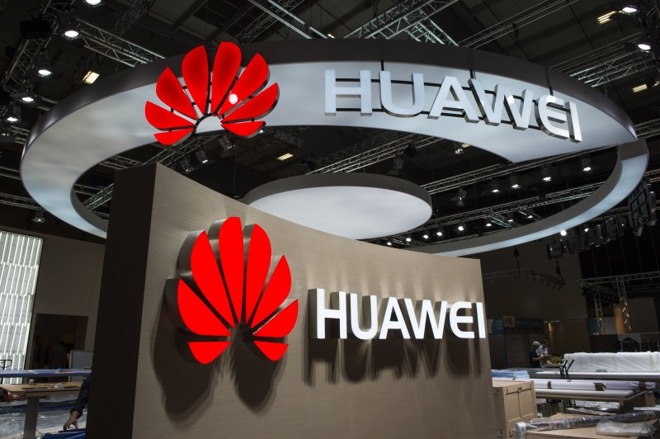 AppleInsider may earn an affiliate commission on purchases made through links on our site.
There's lots of bad news piling up for Huawei, the firm often considered to be Android's best hope of challenging Apple's leadership in smartphone design and business competency.
A recent report detailed why Huawei will be hardest hit by the coronavirus interruptions in China, while the U.S. Department of Justice just filed a lengthy new indictment involving 16 criminal counts against the company including racketeering and conspiracy to steal IP.
Huawei's 60% exposure in China
A report yesterday by Ethan Qi of Counterpoint Research predicted that first quarter smartphone shipments in China would drop by 20%, noting that Huawei would be among the worst impacted by coronavirus interruptions because it relies on domestic sales in China for most of its shipments.
Huawei also has additional exposure from its reliance on retail kiosks to drive high volume sales of its frequently discounted Androids. Closures of retail stores and transportation in China will affect "offline" phone purchases the most, with less impact on online sales.
Counterpoint Research Analyst Flora Tang explained that "Huawei group is likely to suffer as China has accounted for over 60% of its total smartphones sales. OPPO and Vivo will also be impacted because of their greater reliance on offline sales channels. The influence on sales of Xiaomi, OnePlus and Realme will likely be less severe as they are more online-centric and overseas-focused."
Counterpoint estimated that Apple could see a loss of "about one million units of iPhones" in the quarter related to the shutdown of its most of its retail stores this week. Unlike Huawei, Apple currently only relies on Greater China for about an estimated 17% of its global revenues. Additionally, Apple has maintained sales through its online retail store in China.
At the same time, Counterpoint also stated that Apple's "new product development plans will also be affected as engineers from the USA and Taiwan cannot travel to China," and noted that the expected late March launch of the "iPhone SE2" is likely to "have troubles in ramping up volume due to the insufficient labour force in Foxconn's Zhengzhou factory."
Apple's production and development efforts in China will certainly be affected, but it has months to handle its most serious issues before its next cycle of "iPhone 12" models must begin production. Android makers, and in particular Huawei, are running into similar issues but do not have the luxury of any extra time to get up to speed.
"We think the virus will be contained in March," stated Tom Kang, a Research Director at Counterpoint. "However, it may take two more months for commerce activities in China to fully go back to normal." The firm also noted that the expected drop in sales in the current Q1 "is likely to generate a surge in channel inventories and further influence shipments and new products launches through Q2."
This quarter, Huawei and a variety of other Android makers in China expected to launch major phone models in China, plans that will have be rescheduled and adjusted to account for the current shutdowns affecting production, shipping and sales. Apple's peak sales of the iPhone 11 cycle have already occurred, while Huawei and other Android makers must maintain huge sales year-round just to continue their current, minimally profitable operations.
Huawei also canceled its annual developer conference that was planned for mid February and slated to occur at its headquarters located in Shenzen, 700 miles south of the outbreak's epicenter in Wuhan. It expects to shift the event to the end of March.
Many market research groups have consistently pointed only to unit sales and market share as the primary barometers of market health among handset makers in the industry, while ignoring the market value of those shipments, or the profitability of individual phone makers. This has lead to a rollercoaster of reporting that once venerated Xiaomi, then Oppo, and most recently Huawei for their volume shipments without considering whether those unit volumes were sustainable, or profitable, or even attracting satisfied and loyal buyers that were likely to remain customers in the future.
However, Counterpoint has rather uniquely highlighted on a regular basis, as it did in December, that Apple leads the global handset industry in profit share, despite being outsold un unit volumes by Samsung and Huawei.
Karn Chauhan wrote, "Apple dominates the global handset market by capturing 66% of industry profits and 32% of the overall handset revenue. The loyal premium user base in the major markets like the USA, EU and Japan is one of the reasons that Apple can still operate at a profit level that its competitors can only wish for."
That report also noted "it is becoming a challenge for Chinese brands to increase their smartphone ASPs and margins due to a combination of longer consumer holding periods and Apple lowering pricing on some key SKUs, which has limited the headroom that Chinese vendors had used to increase their ASPs."
Dismal hope for Huawei in the U.S.
While dealing with coronavirus interruptions at home, Huawei is also now facing a new set of criminal charges in the U.S. Writing for TechCrunch, Danny Crichton reported that the U.S. Department of Justice and the FBI have filed a new 58 page indictment of the the company and its U.S. subsidiaries that details 16 new charges, including conspiracy to violate the Racketeer Influenced and Corrupt Organizations Act (RICO) statute.
The charges allege that Huawei and its various affiliates signed confidential agreements with American firms to access trade secrets and intellectual property that were subsequently fraudulently used to advance Huawei's own business.
An announcement of the complaint by the DOJ detailed the "company's alleged long-running practice of using fraud and deception to misappropriate sophisticated technology from U.S. counterparts."
US unseals superseding indictment against Huawei, adding a charge of conspiracy to steal trade secrets. Government alleges Huawei stole "trade secret information and copyrighted works, such as source code and user manuals for internet routers," + antenna and robot testing tech. https://t.co/p7a0WO9Mu4

— Eamon Javers (@EamonJavers) February 13, 2020
The complaint specifically claims that Huawei "used proxies such as professors working at research institutions or third party companies, purporting not to be working on behalf of the IP defendants, to gain access to victim companies non public intellectual property."
The charges detail that, "as part of the scheme, Huawei allegedly launched a policy instituting a bonus program to reward employees who obtained confidential information from competitors. The policy made clear that employees who provided valuable information were to be financially rewarded."
It also noted that "to prevent civil and criminal liability, as well as reputational harm, when confronted with evidence of the wrongdoing the IP defendants publicly blamed the wrongdoing on purportedly rogue low-level employees of Huawei and its subsidiaries and affiliates."
Huawei is also included among the defendants charged with lying to federal investigators and obstructing the investigation. The charges are an expansion of the fraud charges facing Huawei's CFO Meng Wanzhou, who was detained in Canada and placed under house arrest related to accusations that the company violated international sanctions against Iran and North Korea.
Wow. The new DOJ indictment alleges that Huawei "assisted the Government of Iran by installing surveillance equipment to monitor, identify, and detain protesters during the anti-government demonstrations of 2009." pic.twitter.com/Vn6oV8pUm2

— Caroline Orr (@RVAwonk) February 13, 2020
Huawei has sought to present itself as the victim of protectionism in the U.S., claiming it has done nothing wrong and that the latest charges included a "contrived repackaging of a handful of civil allegations that are almost 20 years old."
However, Huawei has also repeatedly advanced stores to the media that were absolutely false before. When placed under the Entity List that barred Google from doing business with the company, Huawei claimed that it had a full mobile operating system and development platform that was ready to deploy immediately in January 2018, but that it preferred to continue doing business with Google. Both were clearly lies. Two years later Huawei is still struggling along with the same old version of Android that can't run Google services, and not by choice.
Journalists bent over backwards to reinterpret the claims and assurances flowing out of Huawei to find some semblance of truth, constantly struggling to position Huawei as misunderstood and confused rather than dishonest.
Huawei has also intimated that it will suffer very little impact from coronavirus and suggested that its factories are already in full operation, another story that doesn't align with known facts. Huawei's lack of hesitancy in making incredible claims and in insisting that it could prove, for example, that its products can not be influenced by the Chinese state (it can't possibly prove this) make it difficult to buy anything the company says.
Android fans including even many major journalists have firmly aligned themselves with Huawei out of fealty to Google, largely because the company appears to be the last best hope for Android offering any meaningful challenge to Apple and its iOS platform.