Late 2020 iPad Pro predicted to have Mini LED display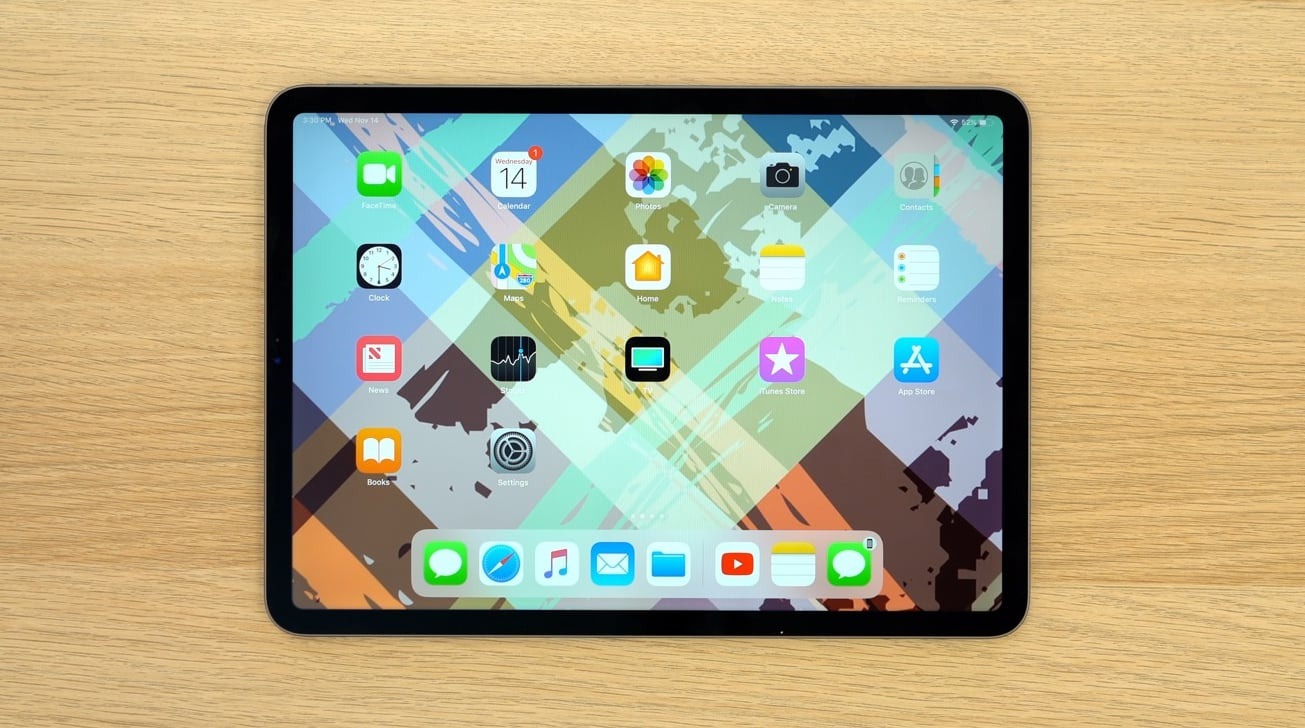 Apple is allegedly going to implement a Mini LED-based display in a iPad Pro in late 2020, with a report claiming a new vendor is imminently entering the product's supply chain.
The battle to improve the display technologies of mobile devices has shifted producers from LCD to OLED, with all looking for the next potential upgrade. One of those often touted to be the next big thing is Mini LED, and Apple is apparently hoping to use it in a new iPad Pro model.
According to UDN, Innolux Mini LED is claimed to have sent samples to Apple and is preparing to start production on the displays for the iPad Pro in the second half of 2020. The report believes existing mini LED producer Jingdian was favored by Apple and had won orders, but Innolux appears to be a secondary supplier for the parts.
In December, it was claimed Apple was looking into using GIS alongside Epistar, TSMT, and other usual supply chain sources to create iPad Pro Mini LED screens, which were destined to ship in the third quarter of 2020. The view is somewhat similar to that of analyst Ming-Chi Kuo, who in the same month floated the idea of Mini LED in devices like the iPad Pro in late 2020 or early 2021.
This will apparently be Innolux's first foray in the Apple supply chain, with the company reportedly taking great lengths to garner Apple's attention. This apparently included heavy spending in research and development, as well as plans to invest 70.1 billion yuan ($9.9 billion) in Taiwanese production.
It is believed that Innolux's connection to Hon Hai, Foxconn's parent company, helped it achieve orders, as the two have worked on the development of Mini LED itself. On joining the supply chain, sources claim Apple and Hon Hai can gain a "one-stop supply advantage" that can help improve that particular supply chain.
Mini LED is capable of being used as a backlight for an LCD-based display, but offers other benefits to existing solutions. By mounting the LEDs onto a flexible substrate, as Innolux is reportedly capable of doing, Mini LED this could also lead to its usage in flexible and folding devices.
Apple is also investing in other technologies for displaying images, such as Micro LED, which differs from LCD and OLED in that they use tiny LED components to create a picture, rather than using the LEDs to create a backlight for a liquid crystal layer.
Perhaps contrary to this rumor, is the expected debut of an iPad Pro refresh in a theoretical late March event. It seems unlikely that Apple would update the product twice in one year, perhaps as close as six months apart.
Update: An earlier story offered an incorrect description of Mini LED technology, and has been corrected. AppleInsider regrets the error.