Apple's iPhone launch plans might be delayed due to virus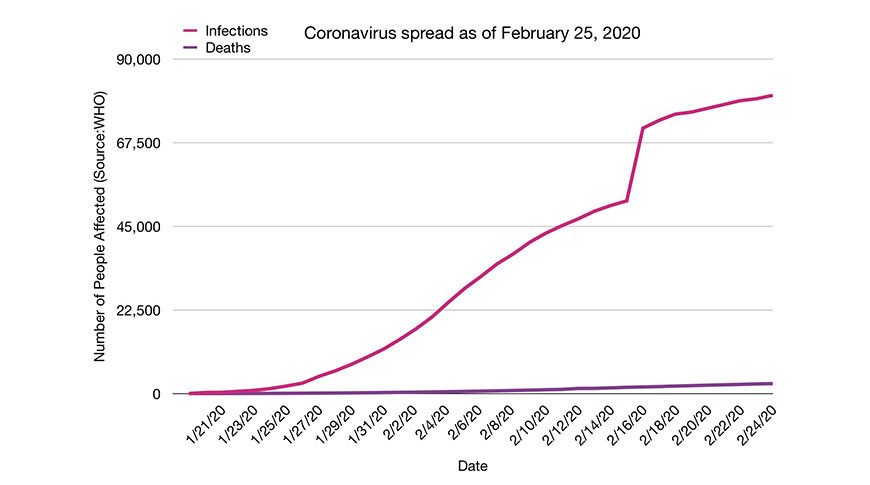 A report on Tuesday takes a theoretical look at Apple's iPhone launch plans, noting the company's most important product of 2020 might be delayed due to travel restrictions designed to combat the ongoing coronavirus outbreak.
Citing former Apple employees and supply chain experts, Reuters reports Apple engineers typically fly to China in the first months of the year to discuss iPhone manufacturing with partners like Foxconn. Those plans might be interrupted this year due to travel restrictions imposed on China as a result of COVID-19.
"They probably have one assembly line they're trying things out on," said a former employee. "Are Apple's engineers with the Foxconn engineers? If they are, they're probably making progress. But if they're not, if they're quarantined, that could be bad."
While the report is highly theoretical, with no concrete details of Apple's current activity, it does cite sources as saying senior Foxconn officials who left China during the Lunar New Year have not returned "on a large scale." Whether those people are needed on the ground to interface with Apple employees is unknown.
Fallout from the new coronavirus comes at a crucial time for Apple. Late January and early February usually sees late-stage testing of prototypes as the engineering validation process wraps up. Foxconn employees assemble a small number of devices, which are then subjected to troubleshooting procedures by Apple and Foxconn engineers, the report said.
Delays during the testing period would erode Apple's timeline to purchase custom chips and other parts necessary for mass assembly.
Apple and Foxconn engineers typically set up assembly lines and perform trial runs in March and April, the report said. Final adjustments come in April and May ahead of a start to mass production in June. The process was called "very complicated" by one person familiar with the matter.
Apple has some leeway before the situation becomes critical, but that window is quickly closing.
"There is no face-to-face work being done," an unnamed executive at a semiconductor supplier said, speaking generally about the industry. "And the word is, that's probably not going to change for another month at best. You're really talking about two lost months, which in the consumer electronics cycle is huge."
Both Apple and Foxconn were forced to shutter operations or draw down respective workforces to a bare minimum in recent weeks as part of efforts to contain the virus. In early February, the contract manufacturer informed employees not to return to its Shenzhen plant, a facility responsible for iPhone production. Foxconn's Zhengzhou plant, which handles a bulk of iPhone 11 and 11 Pro assembly, was also closed.
The Cupertino tech giant last week revised down quarterly guidance on lower than expected iPhone sales, a direct result of coronavirus countermeasures. A slow return to peak iPhone production capabilities led to constrained global supply, while store closures and other factors put the brakes on Chinese demand.