iPhone 11 is second-best selling smartphone globally in 2019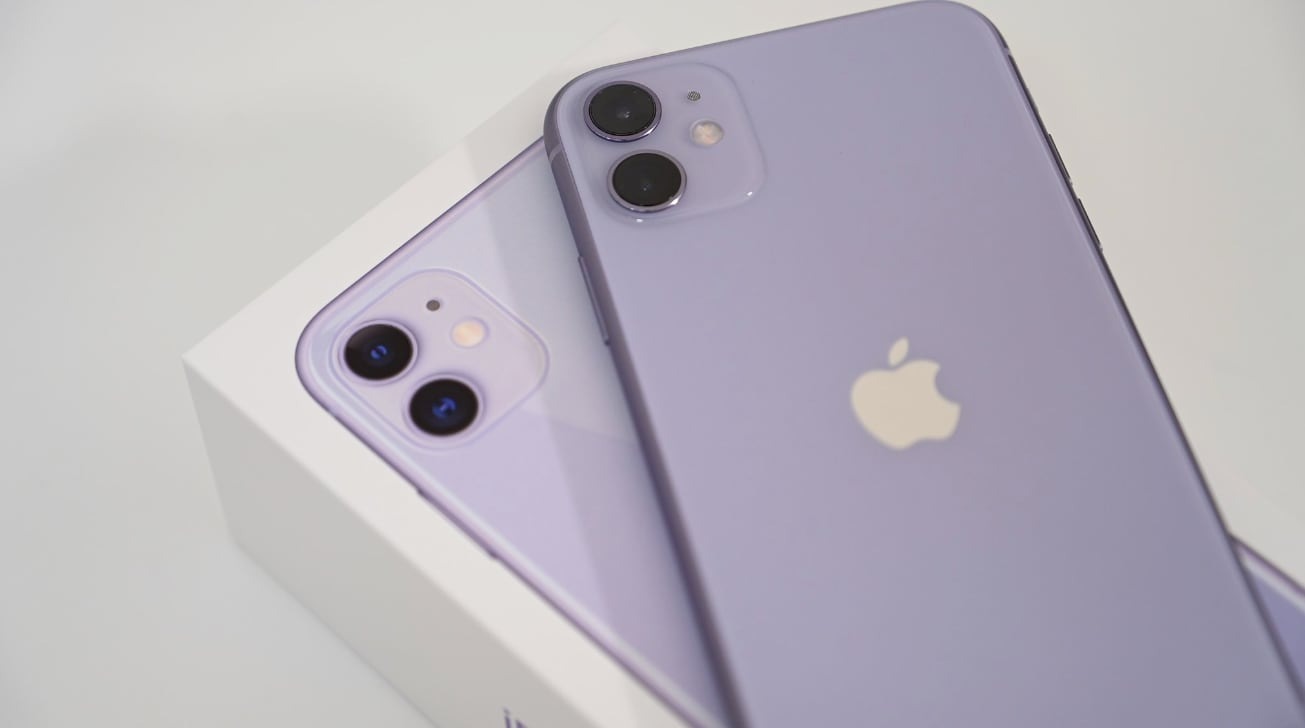 The iPhone 11 was the second best-selling smartphone in the entire world for 2019 behind the iPhone XR, Counterpoint Research claims, despite only being made available for fewer than four months out of the whole year.
In a report from Counterpoint Research, Apple is dominating the smartphone market in terms of top-selling models. Out of the top ten smartphones sold in 2019, the analyst's statistics name Apple's iPhones as taking up six places, followed by Samsung with three, and Oppo with one device.
At the top of the list is the iPhone XR, which secured 3.0% market share, which was followed by the iPhone 11 with 2.1%. The relatively high position of the iPhone 11 shows how important the holiday sales period is just after Apple's September launch, as it is arguable the only reason it didn't beat the iPhone XR was due to the model having an entire year of sales against the iPhone 11's months.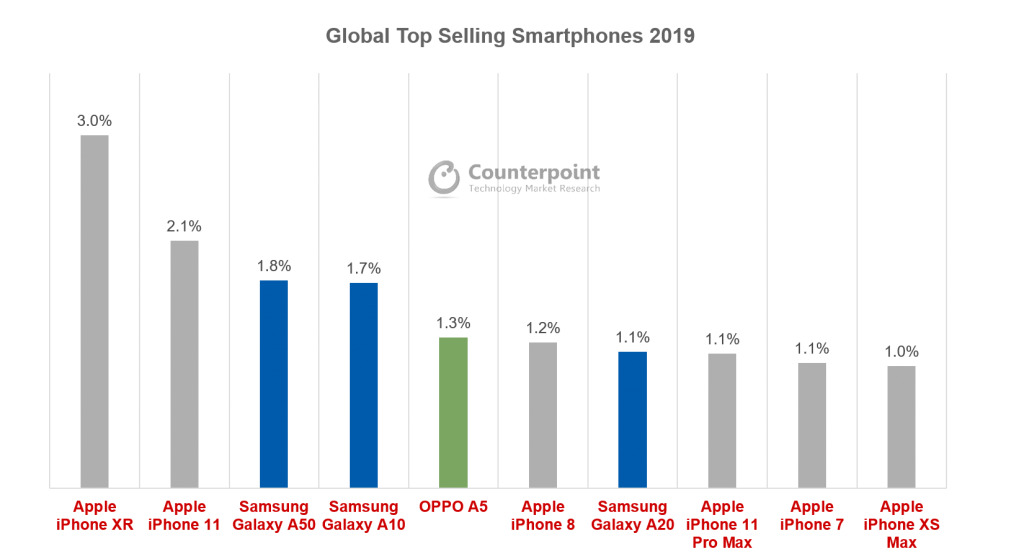 Of other iPhone models, the iPhone 11 Pro Max secured eighth place with a 1.1% share, though the iPhone 11 Pro didn't quite make the top ten list. The other iPhone models are the iPhone 8 in sixth with 1.2%, the iPhone 7 in ninth with 1.1%, and the iPhone XS Max with 1.0%.
The Samsung trio didn't include any of the premium Galaxy models at all, Counterpoint Research said on Thursday with the third-place Galaxy A50 securing 1.8%, the fourth Galaxy A10 with 1.7%, and the Galaxy A20 in seventh with 1.1%, showing Samsung's big sellers are mid-tier models. Oppo's A5 took fifth place with a 1.3% share.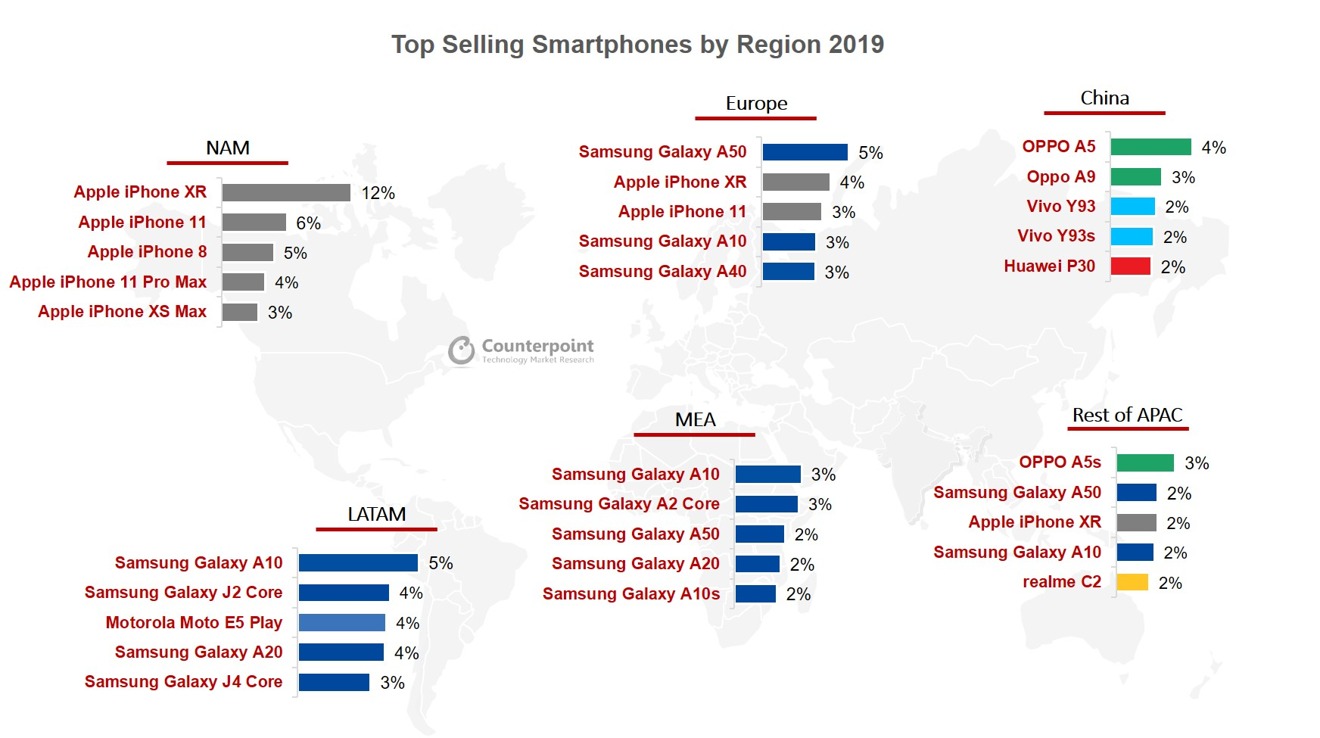 When looking at specific markets, there is a distinct difference in terms of Apple's popularity in different parts of the world. In North America, iPhones made up the top five devices, with the group accounting for nearly 30% of market share in the region.
In Europe, the iPhone XR and iPhone 11 were in second and third place respectively with 4% and 3% shares, outpaced by the Samsung Galaxy A50 with 5% but beating the Galaxy A10 and A40. Apple's other top-five regional listing was for the section titled Rest of APAC, where the iPhone XR secured a 2% share behind the Galaxy A50 and the Oppo A5s.