Apple adds two more Today at Apple labs for International Women's Day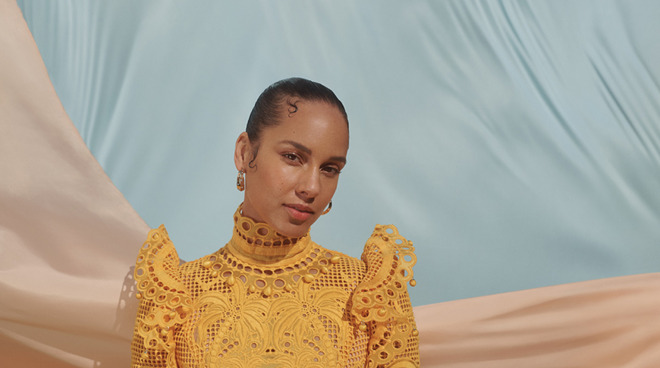 Two new "Today At Apple" sessions draw inspiration from female creators, encouraging participants to try their hand at both musical and visual art.
International Women's Day will take place on March 8, 2020, and Apple has arranged some new hands-on "Today at Apple" sessions to get women in the spirit. The new sessions will take place at Apple retail stores starting on March 1 and will wrap up on March 31.
Apple has just announced two new "Today at Apple" sessions aimed at inspiring female creators. A new Music Lab will invite participants to deconstruct and remix Alicia Keys' new song, "Underdog," using the iPhone and iPad.
A new Art Lab, "Playful Portraits," encourages creators to draw inspiration from three female artists from New York, Tokyo, and Warsaw. The session will show participants how to transform a photograph into a work of art by applying patterns, stickers, and colors using Procreate on an iPad Pro.
"Celebrating the work, spirit and contributions of women is so important to Apple," said Deirdre O'Brien, Apple's senior vice president of Retail + People. "We're thrilled to recognize International Women's Day through the She Creates' programming series and bring these experiences to our stores so everyone can be inspired by some of the world's most passionate and innovative creators."
Other labs in the "She Creates" series include a two-part Product Skills series, which aims to teach novice Mac users the basics of working on a Mac.
Some Apple Stores will be hosting special events specific to their locations. Apple Williamsburg in Brooklyn will host self-care entrepreneurs and creators of the app "Shine" Mariah Lidey and Naomi Hirabayashi. The lab, called "Design a Prototype" will walk attendees through prototyping an app, as well as offer insight to what it's like to be a woman in tech.
Apple's Third Street Promenade in Santa Monica will host Courtney Hoffman, who will share her experience working as a costume designer. Attendees to the "Characters and Costumes" lab will get the chance to sketch alongside Hoffman with an iPad and an Apple Pencil.
Other Apple Stores will see more than 100 sessions led by industry leaders such as musician Meghan Trainer, designer Carla Fernandez, and the co-chair of the Women's March, Linda Sarsour.
If you're interested in attending one of these sessions, check out the Apple retail page of your local Apple Store to find out the specific dates and times.