iPad users could gain enhanced mouse support in iPadOS 14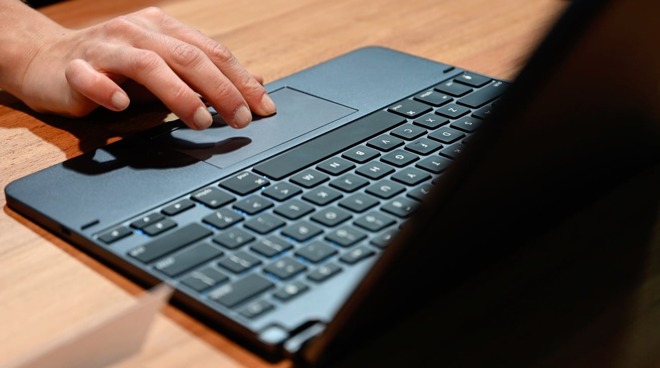 AppleInsider may earn an affiliate commission on purchases made through links on our site.
The iPad's existing mouse support could be further built out in iOS 14 and iPadOS 14, with code references strongly suggesting Apple will be increasing support for the peripherals in the next major release of the mobile operating systems.
During initial betas for iOS 13, it was discovered Apple had included the ability to use a mouse to control an iPad, including clicking and manipulating the home screen using the input peripheral. While the support is still included in the full release version, the feature is included more for accessibility, allowing those unable to use the touchscreen to still be able to interact with the mobile devices.
In code for iOS 14, Apple will be building out its support for mice in the next milestone version of iPadOS expected later this year. The support will make the mouse work much more like it does within macOS, such as the cursor changing from the standard arrow to a hand or other symbols depending on what is being hovered over.
Apple may make some changes to make touch inputs work more like a mouse, via gestures. It is proposed the two-fingered tap of the display could function similar to a mouse's right-click.
At the same time, Apple is thought to be still leaning towards posing the iPad as a touch-centric interface, even with a mouse connected to it, by making the cursor disappear from the screen after a few seconds of being still.
The code also seemingly links into earlier reports that Apple is preparing to introduce an iPad Pro keyboard that has a built-in trackpad. According to the code references, there are two new Smart Keyboard model identifiers, with mentions seeming to imply a typical layout of a trackpad being closer to the user than the keyboard.
Apple won't be the first to consider adding a trackpad to an iPad keyboard. The Brydge Pro included a trackpad as part of an iPad Pro keyboard.