Hands on: Brydge Pro+ brings a keyboard & trackpad to your iPad Pro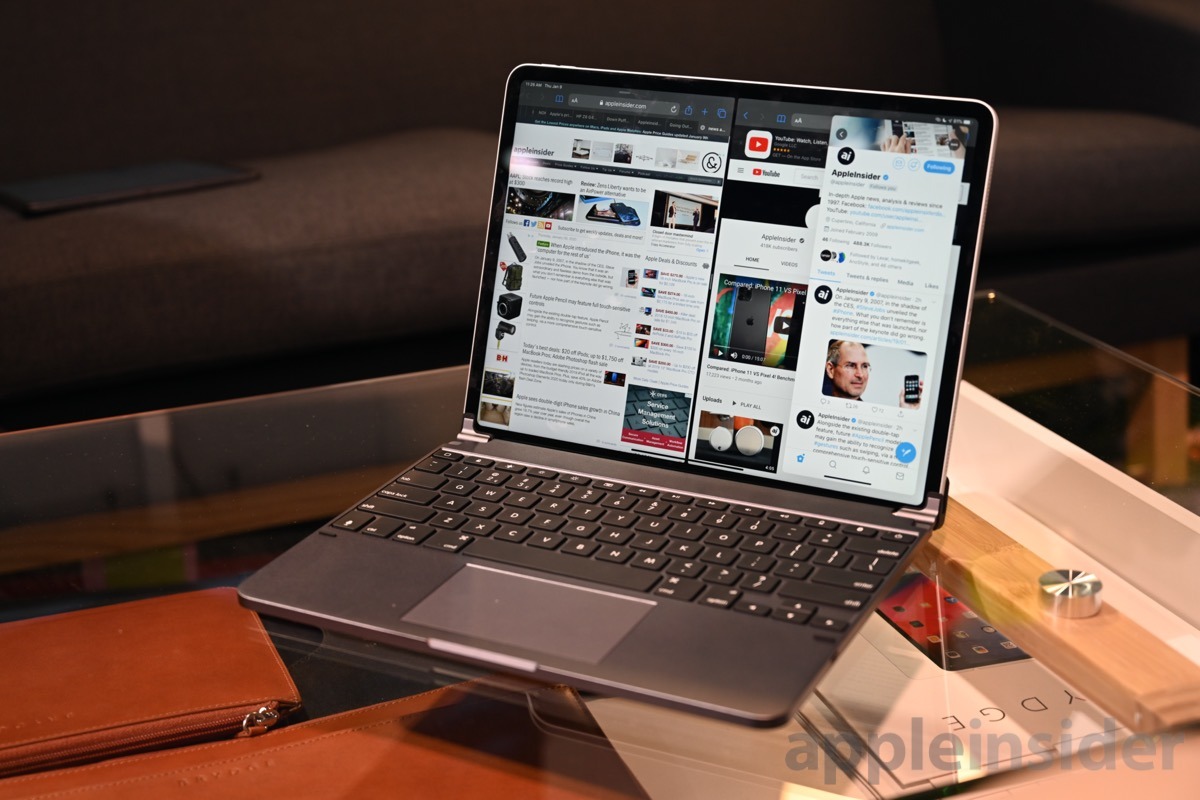 AppleInsider goes hands on with the new Brydge Pro+ keyboard that adds a trackpad to your iPad Pro, as preorders begin.
Apple fulfilled many requests when it added external mouse and trackpad support in iOS 13 and iPadOS. Brydge is one of a few companies that are jumping on this opportunity to develop an optimized solution to boost productivity. Its solution — Brydge Pro+ — has just opened for preorders and AppleInsider got an early look.
The Brydge Pro+ is instantly very familiar for anyone who has seen a Brydge product in the past. It is crafted from aluminum with a full set of backlit keys in the center.
Where it differs is the trackpad that has been integrated between the spacebar and the edge of the keyboard.
The trackpad is sufficiently large, especially on the 12.9-inch iPad Pro, and has a smooth glass surface on the top, just as Apple's Magic Trackpad does. It felt good as we used the trackpad to navigate through iPadOS on an iPad Pro.
We did notice a bit of a delay at times using the integrated trackpad. Brydge says this delay is due to the Bluetooth connection, which may have been exacerbated by nearby interference when we tested the Brydge Pro+. The small amount of lag that will persist though can improve over time as Apple works further on mouse support in iPadOS.
Brydge's trackpad supports multi-touch, similar to Apple's on a Mac. Brydge assigned a two-finger tap to raise the dock, a triple-finger tap to invoke expose, and a tap in the lower-right corner to go back to the Home screen. This can be all be customized within settings.
In the most recent iOS 13.3 update, Apple also has added support for Hot Corners which brings even more functionality to Brydge Pro+ even before it launches. By just navigating the mouse to one of the corners can perform other actions, such as going back to the Home screen.
Alongside the Brydge Pro+, Brydge is also launching a standalone iPad trackpad. The trackpad is the same size as Apple's trackpads that are integrated into the MacBook Pro. It has a glass top and an aluminum frame that can be charged over USB-C.