Review: Zendure SuperHub combines a USB-C hub & a multi-charger into one for iPad or Mac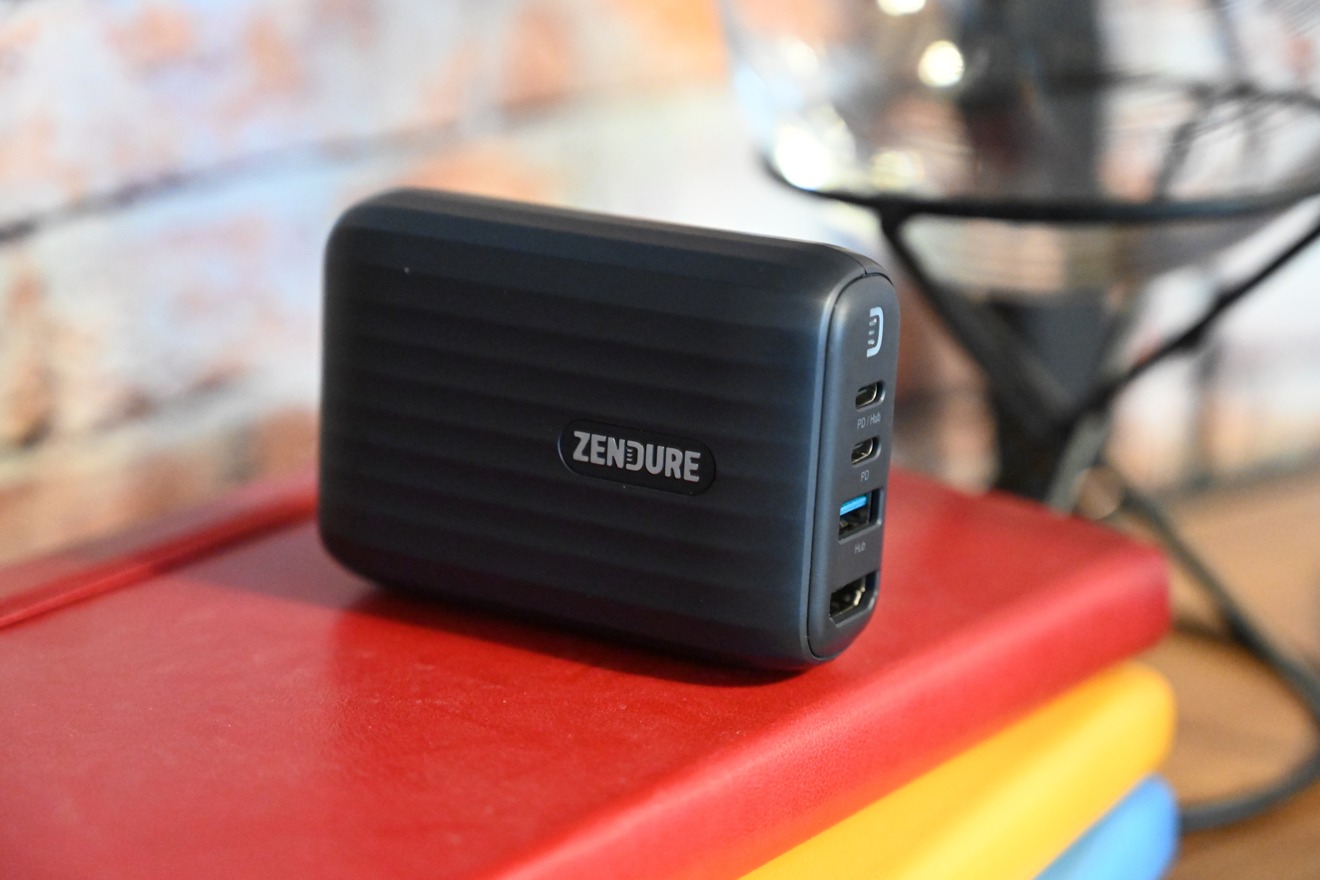 SuperHub is the latest product from Zendure which is a small credit card-sized adapter that not only can act as a multi-device charger, but a USB-C hub for your Mac, iPad, or other USB-C device. We got an early look to check it out.
The Zendure SuperHub has a familiar design, following the footprint of other recent Zendure products. The outside has a matte finish with a chromed logo on one side.
One end of the SuperHub has an AC input, used to supply power. Since the cable can easily disconnect, it can quickly be replaced should something happen to it. You could also find a longer length if that would be beneficial, or swap to a different countries plug design for travelers.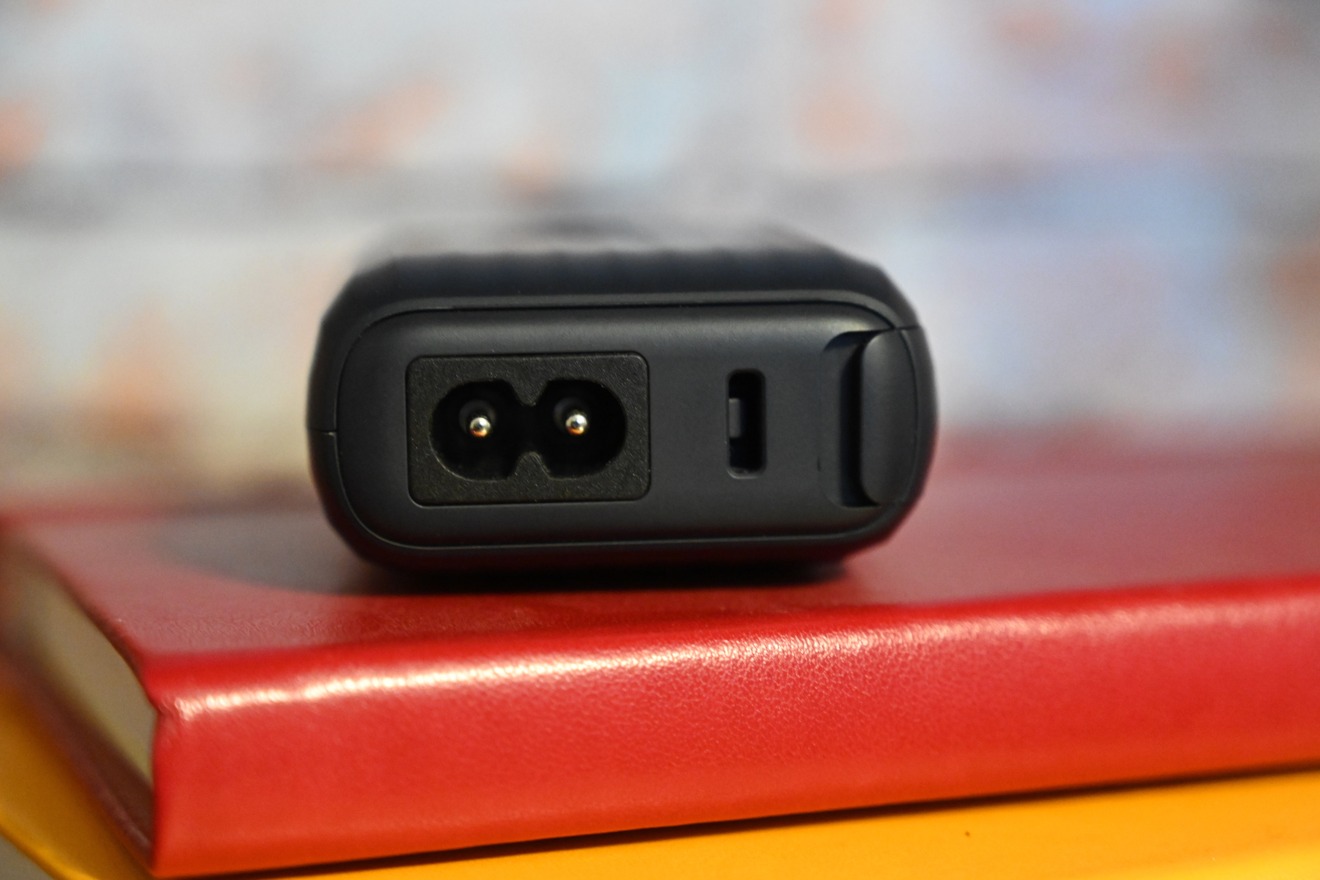 Then we have the flip side which offers two USB-C ports, a USB-A port, as well as an HDMI port. The idea is you can connect the top USB-C port to your host device to use the SuperHub as a power and data hub or simply connect three devices that you wish to charge.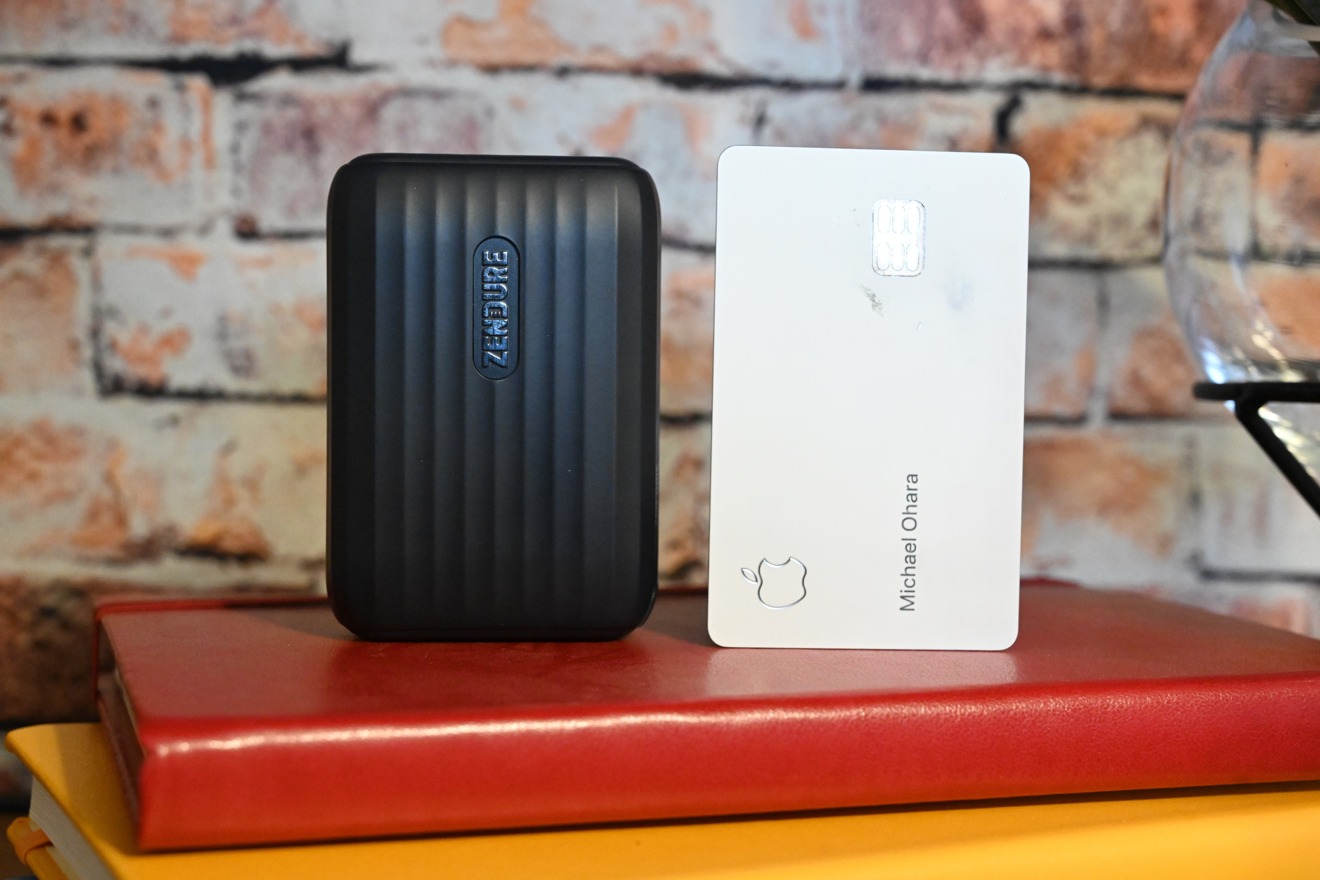 As it serves multiple purposes, let's evaluate SuperHub as both a charger as well as a USB-C hub.
As a hub
SuperHub is a great tool for many devices. It is perfect for your Mac to connect hard drives, a mouse, or a monitor as well as for your iPad Pro. If you're rocking specific Samsung devices you can use the SuperHub in DEX/PC mode. This supports many phones including the Samsung Galaxy S10/S20 and Note 10/10+. This turns your smartphone into a full-fledged PC.
If you have a Nintendo Switch, it can hook you up to an HDMI display while charging the device. If you want this functionality, be sure to opt for the NS edition as the standard SuperHub will only charge the Switch.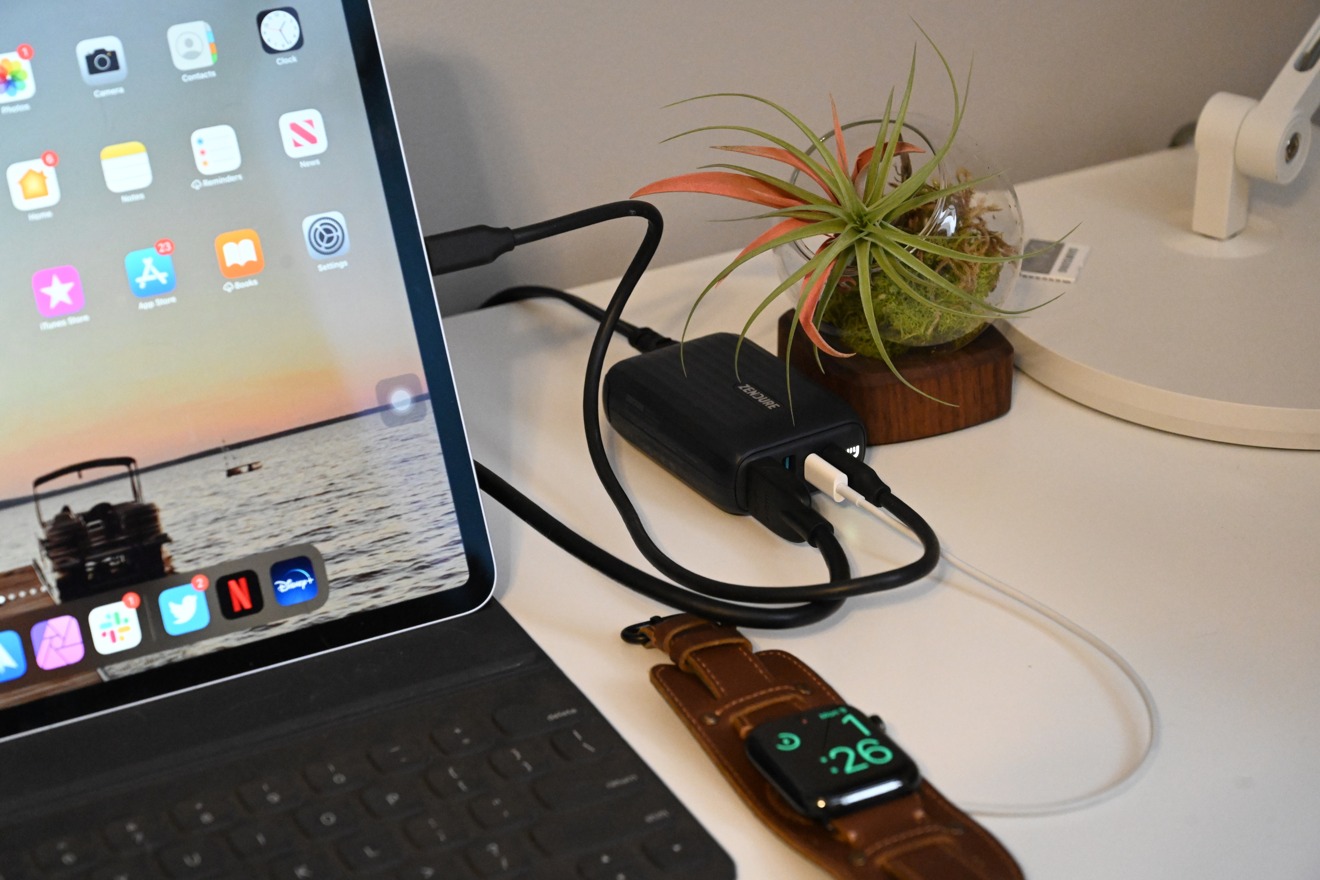 In our case, we primarily used it for our iPad Pro as well as our MacBook Pro at the desk and during a short trip.
We found it incredibly useful on our iPad Pro. 30W of power was more than enough to charge it and we could charge our iPhone at the same time. We also connected our Nikon directly to the hub which was perfect for quickly importing photos.
Zendure included a USB 3.1 port which means power at up to 5Gbps so photos and videos transferred in very fast. Many other hubs like this are only USB 2.0.
We utilized it similarly with our Mac. It was perhaps even more useful on the Mac because not only did it supply power to the laptop, but it gave us a USB-A port we didn't have before. We don't often use USB-A any longer, but there are times where it is needed. We used this during a tradeshow when we took in many PR kits on USB-A flash drives and this was perfect for that. We had USB-C ports on the Mac and this adds just one more type-A.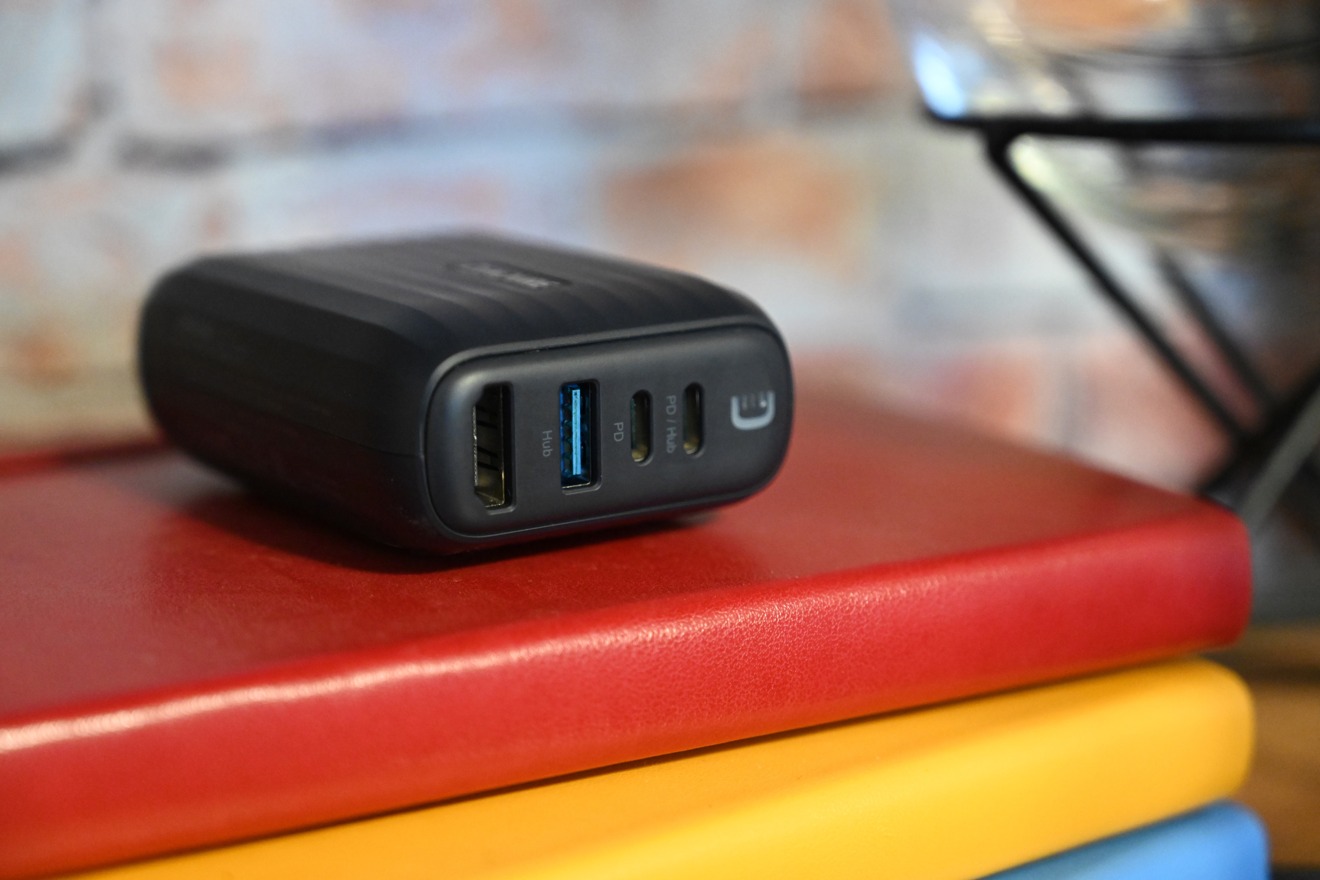 Personally, I'd still like another USB-C port — especially for the iPad. See, we connect a lot to our iPad. SSDs, cameras, and occasionally external displays. As the iPad Pro only has a USB-C port, all of our cables and adapters are type-C. With the SuperHub, we have to be cognisant to bring a USB-A cable as well when connecting through the hub. If the second USB-C port supported data as well as power, we'd be a happy camper.
We did edit a bit of video using the SuperHub and an external monitor and it worked as advertised. That is, 4K at up to 60Hz. A lot of business travelers will love being able to connect this one adapter into their machine to connect a presentation remote, power to their laptop, and an HDMI cable to a TV or projector.
As a charger
Part of the reason Zendure was able to make the SuperHub so small was their reliance on GaN technology. Gallium nitride is more power-efficient and creates less heat than silicone, allowing chargers to occupy a smaller footprint. Hence, a 48W USB-C charger that is roughly the size of Apple's 30W but that doubles as a USB-C hub.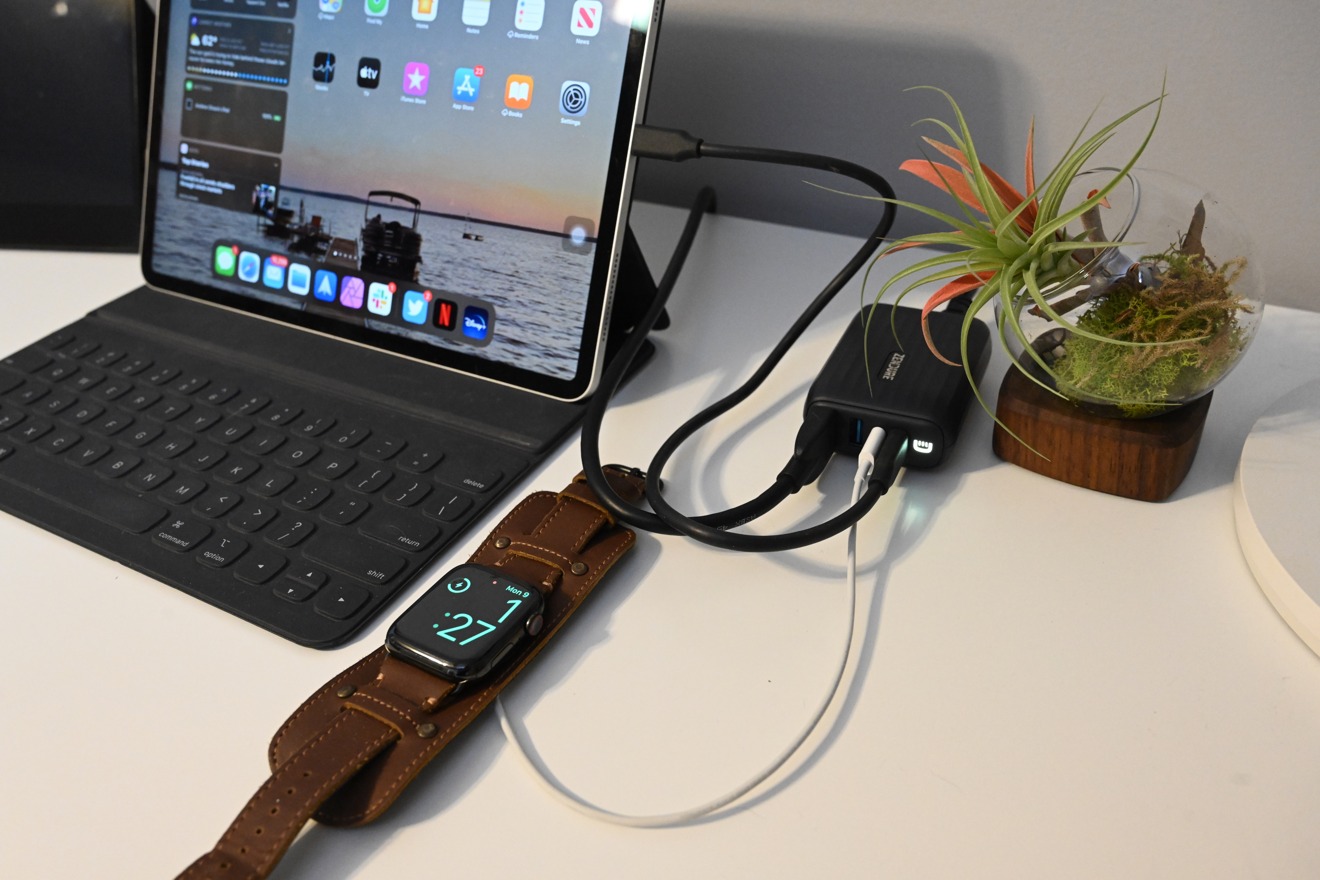 When supplying power, the uppermost USB-C port can provide up to 30W. That will easily power Apple's iPad Pro and MacBook Air. It can charge the 13-inch, 15-inch, and 16-inch MacBook Pros as well, just slower than their bundled chargers.
The second USB-C PD port can do an additional 18W of power — enough to Fast Charge an iPhone with a USB-C to Lightning cable or adequately power that iPad or iPad Pro. We should note this USB-C port only can charge devices and can't be used for data.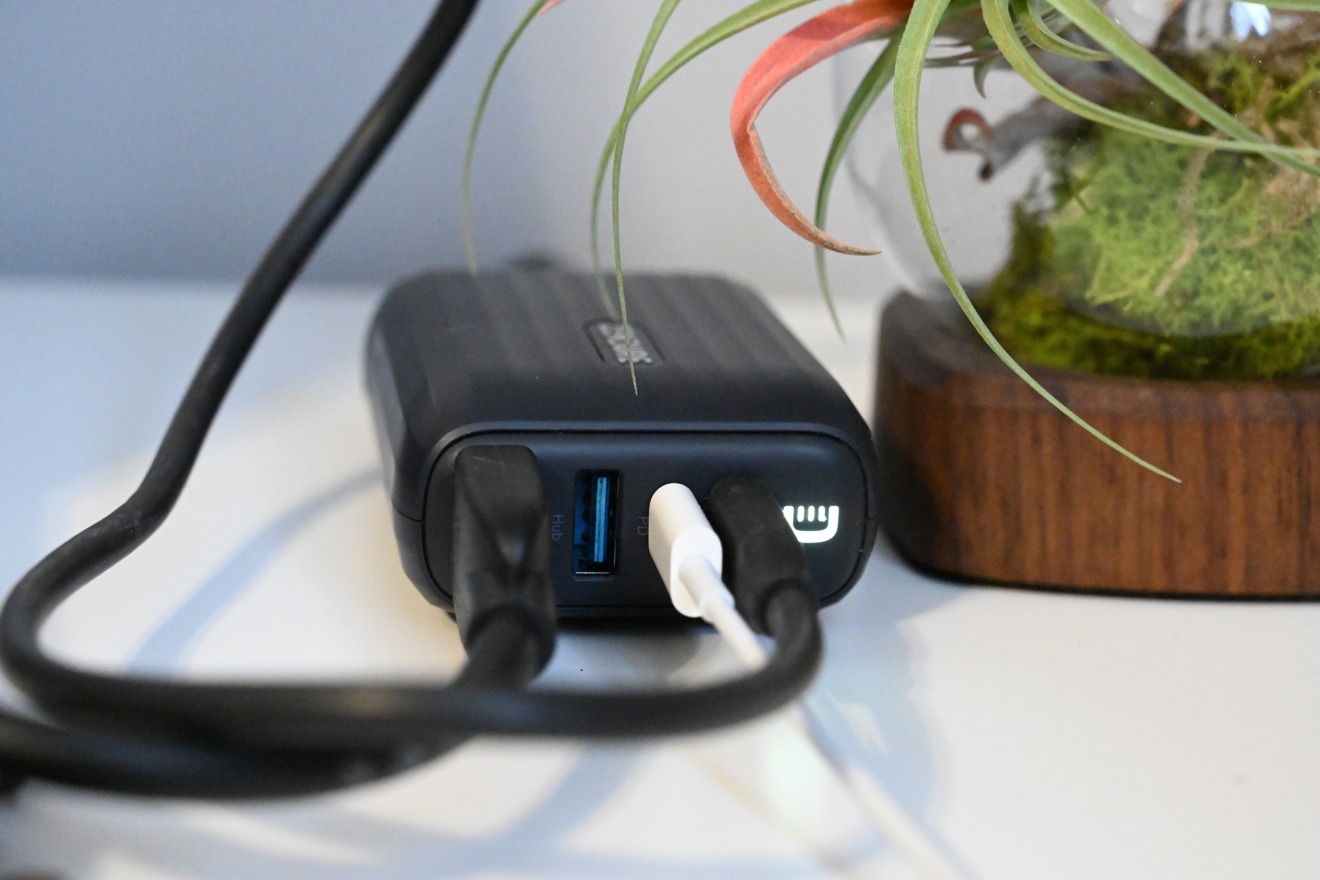 Finally, the USB-A port can handle 7.5W of power for any additional devices. Think your Apple Watch, AirPods, camera, or other slower-to-charge devices.
We feel this is a pretty inclusive set of chargers and should fit most of our needs both on our desk, as well as on the go. We tried out the SuperHub when we were out of town and it was just enough juice. It charged our Mac while we were using it, then at the end of the day as we turned in, we charged either our iPhone, iPad, and Apple Watch or we charged our iPhone, Apple Watch, and AirPods. Just depending on what we needed to charge, usually the former group.
If there was anything different we'd like to see it would maybe be another USB-C port or swapping the USB-A for USB-C but we understand the needs of some people to have that extra USB-A port handy. At least for the time being.
Should you buy the Zendure SuperHub?
SuperHub is an absolutely great piece of tech to have on hand. For the vast majority of users, it has everything they need. Multiple outputs for charging, USB-A port for data, 4K HDMI output for a workstation or presentations, let alone Nintendo Switch and DEX support.
You also don't have to travel to find this useful. It is a small, compact, simple hub that works great on your desk and is convenient if you ever do need to move around your desk or office.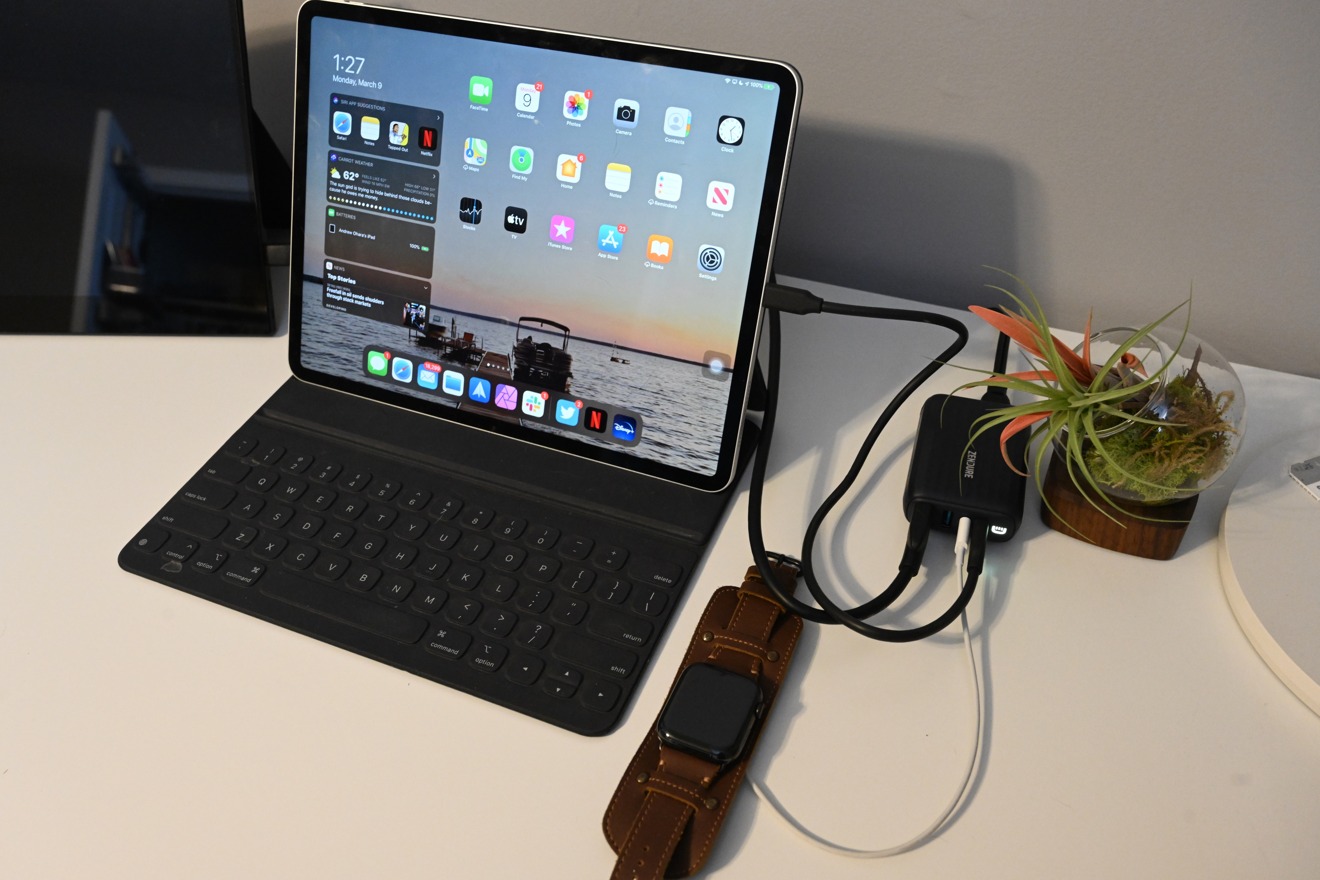 There are many USB-C hubs out there but few that are this compact, built on GaN technology, can charge so many devices this fast, as well act as a USB-C hub. We are all about slimming down our gear bag and this easily will reduce a few now-obsolete devices from the collection.
Power users in some situations may still yearn for more type-C, but we figure that it is only a matter of when not if.
Rating: 4.5 out of 5
Where to buy
The Zendure SuperHub is currently raising funds on Kickstarter where, at the time of this review, it has surpassed its goal of $50,000. Super early bird supporters in the first 24 hours of the campaign can get SuperHub for $49.
Remember, this is a crowdfunding campaign and not a direct preorder. That means there is no guarantee Zendure will follow through in delivering your SuperHub. That said, we've covered Zendure campaigns in the past and have tested SuperHub for ourselves and are confident in its ability to deliver to backers.