AAPL has coronavirus whiplash as markets rally after 'Black Monday'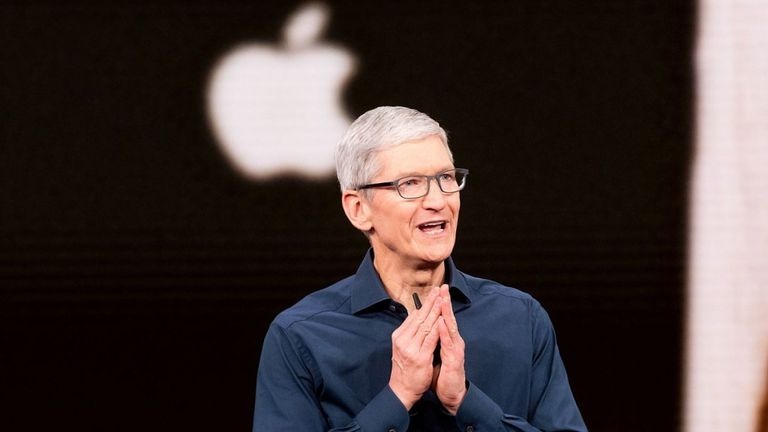 AppleInsider is supported by its audience and may earn commission as an Amazon Associate and affiliate partner on qualifying purchases. These affiliate partnerships do not influence our editorial content.
Following after a weekend battering as part of a global financial meltdown caused by the coronavirus, Apple's stock has bounced back from Monday's sudden drop, with the share price considerably recovering near to Friday's closing price in premarket trading.
Monday's financial stumble saw Apple's price plunge down to $263.56 at the start of trading, after closing on Friday at $289.03. The downturn, which wiped over $97 billion from Apple's valuation, was part of a wider run on stock markets around the world, with investors concerned about the coronavirus outbreak.
Apple's share position has rectified to some extent overnight, based on premarket activity ahead of Tuesday's session. After ending Monday at $266.17, slightly up from the start of the day, AAPL has rallied, with the price of Apple hovering at just below $280 at 7:40 A.M Eastern Time.
If the price maintains its level at the time of publication for opening, Apple will have recovered approximately two-thirds of the value it lost over the weekend, and will be within $10 of Friday's closing price once again. At $279, this would put Apple at raising in value by around 5% overnight.
Dubbed "Black Monday" by some analysts, stock markets around the world witnessed their steepest falls in the 12 years since the 2008 financial crisis, reports The Guardian. The drop was largely caused by fears over the coronavirus, but an oil price crash worsened the effects on the market at large.
Trading in Wall Street was frozen within a few minutes of the markets opening, due to the tremendous loss of value in a short space of time. In the UK, the FTSE 100 saw almost 125 billion GBP ($162 billion) of value wiped off, with its 7.7% drop thought to be the fifth-worst day in the index's history, leaving it at its lowest level since the 2016 Brexit vote.
European stock markets saw similar hits, in the region of 8% for France, Germany, and Spain, and more than 11% in Italy.
Apple's stock was last at $263 on November 21, 2019. Prior to the coronavirus impact, it last saw $280 on December 17, 2019.