AAPL bleeds record $97B in valuation over weekend [u]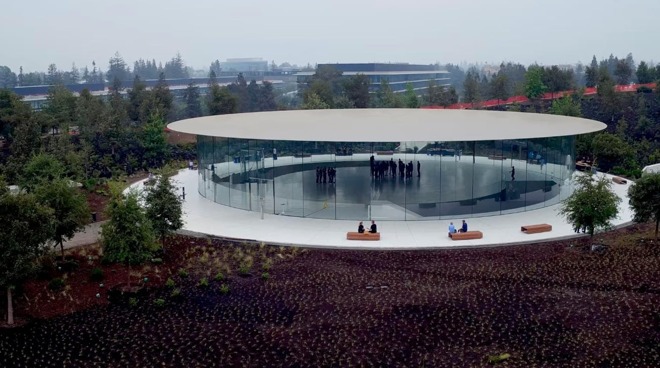 AppleInsider may earn an affiliate commission on purchases made through links on our site.
Apple's shares have taken a hammering over the weekend in after-hours trading, with the share price set to open on Monday morning at about $20 below its value at the end of trading on Friday afternoon, its biggest drop in five years.
The ongoing coronavirus crisis is affecting the stocks and shares of major companies once more, as investors worry about how COVID-19 is going to affect their holdings. Over the weekend, stockmarkets saw the value of shares fall, with Apple among the injured parties.
On Friday, Apple ended its trading day at $289.03, up from its starting price of $282, but down from Thursday's closing price of $292.92. Trading over the weekend has seen Apple's price fall further, with pre-market reporting indicating it will open at between $268 and $269, over $20 down from its starting price the previous day.
For context, Apple's announcement on January 2, 2019 that it would miss revenue guidance resulted in an overnight intersession drop of $13.94 by the morning of January 3, representing a drop of 8.83%. If Apple's shares open at $269.03 on Monday, a full $20 down from Friday afternoon, it would be the equivalent share value fall of 6.92%.
The market capitaliztion of Apple itself is down $97 billion from its $1.26 trillion valuation on Friday. The drop is the highest between trading sessions for Apple, ever.
To put the drop into perspective, it is the equivalent market value of Charter Communications, Lockheed Martin, Texas Instruments, and approximately three-quarters of Tesla.
If it does commence trade at $20 below Friday's closure, it would be Apple's fourth-highest inter-session fall in a five-year period, according to historical data from Nasdaq. The highest was on August 24, 2015, where the price dropped 10.3% over a weekend.
Investors are concerned about oil pricing, and the continuing spread of the coronavirus around the world, an outbreak that is causing havoc to supply chains and retail operations in Asia and other regions.
In the case of Apple, it has led to production backlogs as supply chain partners work to mitigate the virus, while trying to retain production capacity. Apple has also instituted travel bans for its own staff, preventing its engineers from visiting suppliers for component testing, which may impact the production of the "iPhone 12."
Update: AAPL closed the day at $266.17, up from an opening price of $263.56.