Foxconn endures biggest revenue drop in 7 years because of coronavirus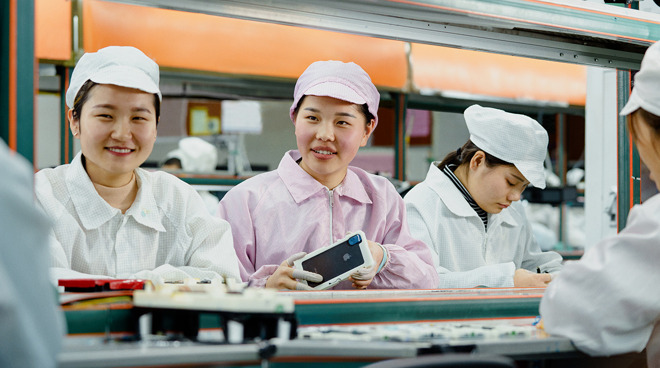 AppleInsider may earn an affiliate commission on purchases made through links on our site.
The coronavirus outbreak has made an impact on Foxconn's finances with the iPhone assembly partner enduring its biggest year-on-year drop in revenue for a month in a seven-year period due to the virus affecting its production pipeline.
A major part of Apple's manufacturing process for the iPhone and other products, Foxconn's facilities in China have been heavily impacted by the coronavirus, with factory closures and a slow return to normal production likely to have some effect on its balance sheet. In financial results reported on Thursday, it appears the virus has done just that.
For February, Foxconn's revenue dropped 18.1% compared to the same month in 2019, Reuters reports, with February 2020's revenue sitting at T$217.5 billion ($7.28 billion) for the month. The year-on-year drop is the biggest monthly fall for the company since March 2013, and is also the third monthly decline in a row.
Foxconn also warned the coronavirus epidemic will damage its bottom line for its full first-quarter results. Earlier in March, Foxconn advised its revenue would go down more than 15% for some of its businesses in the quarter, including consumer electronics and telecommunications products, but revenue would recover as production levels return to normal in China.
For the first half of 2020, Foxconn admitted it didn't expect to have any revenue growth, issuing a "mild downward revision" on its original guidance of "slight growth" for the year.
In an investor call on Tuesday, Foxconn chairman Liu Young-Way claimed over half of the regular seasonal workforce had already resumed work at its facilities. The assembly partner has incentivized employees to return to plants, offering a free shuttle service, meals, and accommodations to work around transport issues caused by the virus, along with monetary incentives.
"Prevention of outbreak, resumption of work, and production are our top priority," Young-Way told investors, as well as suggesting there are no significant remaining problems with the supply chain, and that Foxconn was assisting its suppliers in resuming production.