Coronavirus troubles underscore Apple's reliance on China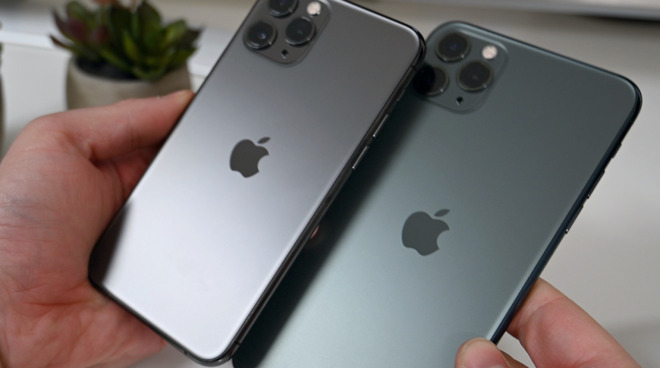 The COVID-19 outbreak has made it clear just how dependent Apple is on its supply chain in China, despite efforts to diversify where its products are made.
Last Friday, Apple CEO Tim Cook said that the company remains "fundamentally strong" in the face of the coronavirus threat. And while it's unclear whether COVID-19 is going to have any sort of long-term impact on Apple, the crisis does underscore the company's reliance on Chinese factories and workers.
Apple currently makes the majority of its products in mainland China, owing to the strong pool of highly skilled labor and advanced infrastructure in the country. Laden with demand for popular products like iPhone, Apple itself has over the past two decades helped build out the production facility latticework that is Chinese industry. The tech giant trained a bevy of new suppliers and supplied oxygen to handful of manufacturing giants including Foxconn and Pegatron.
In an interview last week with Fox Business Network, Cook reiterated some of the reasons why China's supply chain is important to the company, including quality, time to market and depth of engineering. Cost is also a factor, but Cook noted that labor hasn't been "cheap" in China for years.
Plans to look beyond China for large-scale manufacturing have been floated at Apple for years. The Wall Street Journal reports that Apple's reliance on the country "long frustrated" staff, and the company mulled relocating some production lines to Vietnam "as early as 2015." Those efforts were nixed by higher-level executives who said the shift would be "too challenging to undertake."
While Apple has been slowly diversifying its supply chain, it hasn't yet found an alternative to China. For example, the company manufactures some iPhone models in India and, at one point, had plans to produce iPhone 11 models there. According to a Foxconn source, however, India currently lacks the skilled labor and infrastructure necessary to produce OLED-equipped iPhones and as a result Apple halted plans to produce flagship handsets in the region.
That's likely to remain the case for the foreseeable future. This year, production of Apple's flagship smartphones is "unlikely" to be shifted to India even in the face of the outbreak, the Foxconn source said. The WSJ report indicates that new flagship models are likely to remain a China-exclusive production, at least through 2020.
When it comes to labor and infrastructure, China is hard to compete with. Even the U.S. has had trouble matching what's available in the country. Apple's new American-made Mac Pros are only being shipped to North and South America, while models meant for other markets are produced in China.
Apple's dependence on China and the recent coronavirus outbreak has forced the company to update its revenue guidance for the second fiscal quarter of the year, even as the Cupertino firm searches for alternative component sources.
Cook noted last Friday that China was "getting the coronavirus under control," however. Its supply partners in the area are also working to mitigate the effects, including paying factory workers extra to return to work.