Tim Cook optimistic that coronavirus is getting under control in China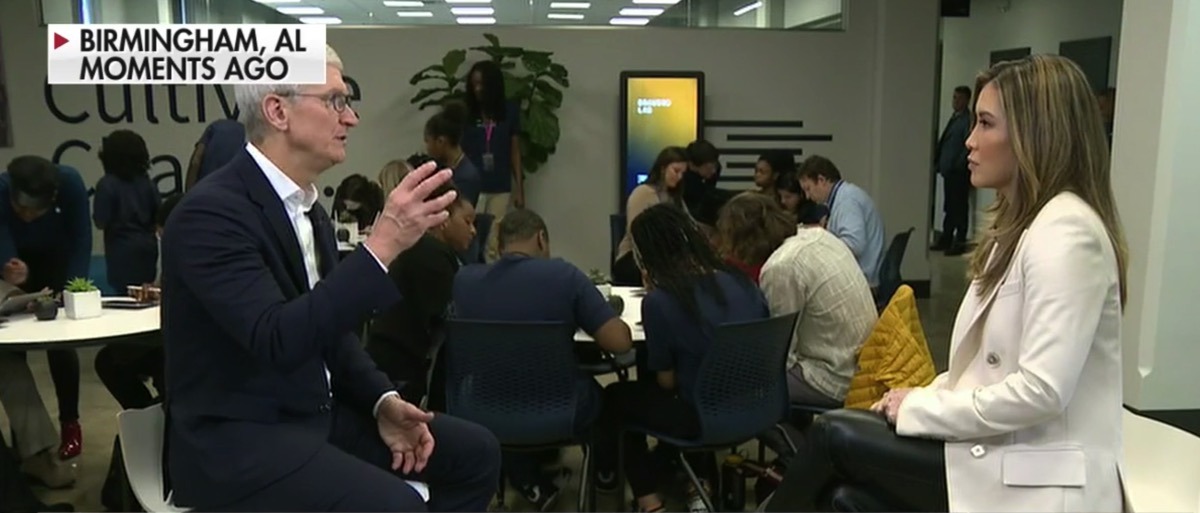 In an excerpt from an interview that will Air on Friday, Apple CEO Tim Cook says that he is hopeful that coronavirus is starting to get under control in China, and factories are coming back online.
In an interview that was made just after Cook's appearance in Birmingham, Alabama to launch the Ed Farm civil rights and coding education initiatives, Fox Business Network's Susan Li asked about the business impact of coronavirus.
"It feels to me that China is getting the Coronavirus under control. You look at the numbers coming down day by day by day so I'm very optimistic there — on the suppliers side, we have suppliers - you know, iPhone is built everywhere in the world, we have key components coming from United States we have parts coming from China, so on and so forth," Cook said in an excerpt of the full interview. "When you look at the parts that are done in China, we have reopened factories so the factories are working through the conditions to open, they're reopening. They're also in ramp. So I sort of I think of this as the third phase in getting back to normal, and we're in phase three of the ramp mode."
During the interview expected to air on February 28, Cook will discuss the Ed Farm initiative. Other topics include further discussion of the coronavirus, the virus' global economic impact, and Apple's sales expectation revision that it issued on February 18.
Because of demand impacts in China and a slower than expected manufacturing ramp-up, Apple supplied a wide-swinging guidance for the second fiscal quarter earnings. Apple was previously predicting between $63 billion to $67 billion in the quarter, with the wider than normal range to account uncertainty around the outbreak, but declined to offer a new forecast range.
Apple has reopened about half of its retail stores in China for limited hours, but is restricting the number of customers that can enter the store. Apple assembler Foxconn is paying workers extra to return to plants — and it isn't clear what capacity the factories can deliver at this time.