Apple Stores taking more measures to prevent the spread of coronavirus [u]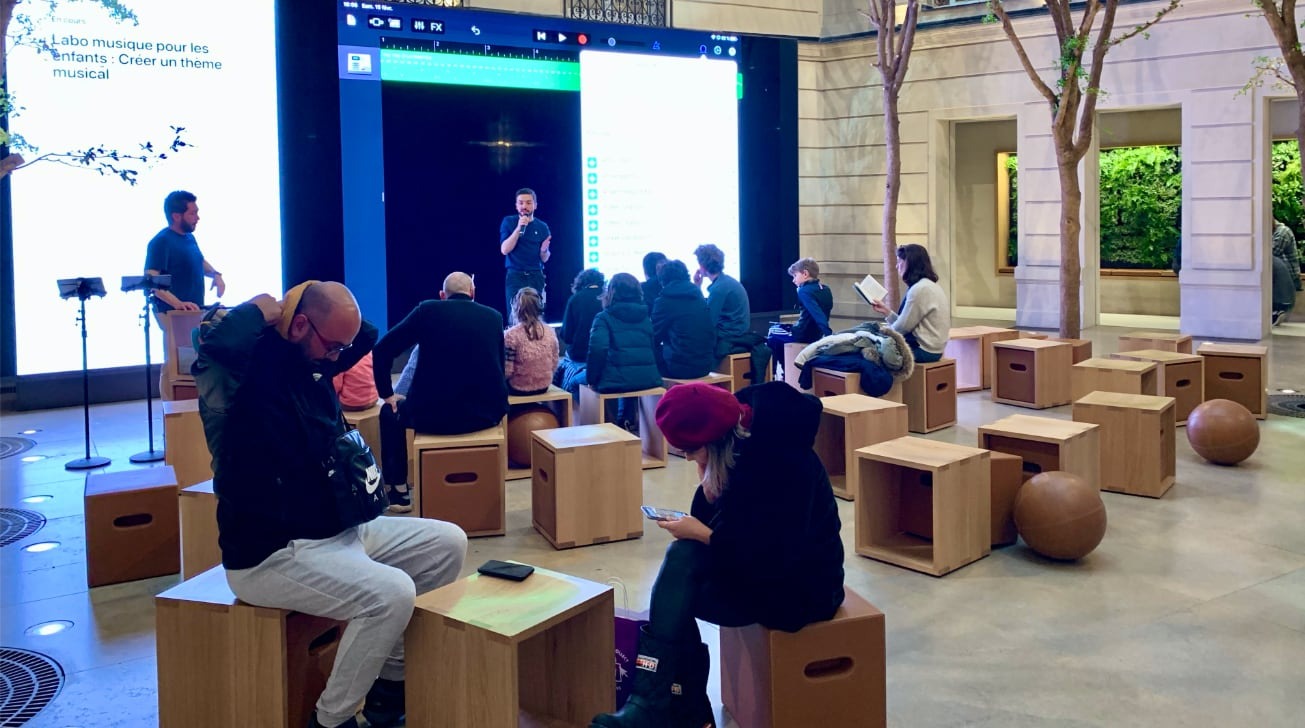 Beyond just closing all of its retail stores in Italy, Apple is escalating the special measures it is taking to curb the spread of the coronavirus, including retail staff minimizing physical contact with customers and removing half of the available seating.
The ongoing spread of the coronavirus throughout the world has forced Apple into temporarily closing stores in worst-hit locations, before gradually reopening the outlets with special measures in place to minimize contamination. It seems that some of those same measures seen in China and other locations will be taken in Apple Stores in the United States and other markets yet to be majorly affected by the virus.
According to multiple sources speaking to AppleInsider, Apple will be operating its stores "below capacity," limiting the number of customers who can enter a store at any time. By restricting the number of customers, this will in theory keep the density of customers down in stores, reducing the chance of contact and virus spread.
To encourage customers to avoid loitering and to reduce the number of surfaces that may come into contact with the virus, Apple has also instructed stores to cut down the amount of seating for customers by half. Store employees are instructed to keep at least one meter away from each other, as well as from the customers.
Apple's new retail store policies went into force on Tuesday, with varying instructions depending on location, size, and traffic in any given store. It is unclear at this time if Apple will implement other measures, like how it limited opening hours and implemented customer temperature checks in its China stores.
In the United States, Apple has already taken steps to reduce the opportunities for retail-based COVID-19 spreading. On Monday, it canceled all of its upcoming "Today at Apple" sessions in the San Francisco Bay Area and Seattle.
On the same day, Apple confirmed reduced opening hours and store closures in Italy, as the country effective locked itself down to contain the viral threat.
Update: As part of efforts to keep employees and customers safe, Apple is restricting Apple Watch and AirPods demonstrations unless specifically requested by a potential buyer, reports Business Insider.