Apple signs letter opposing 'anti-LGBTQ' state legislation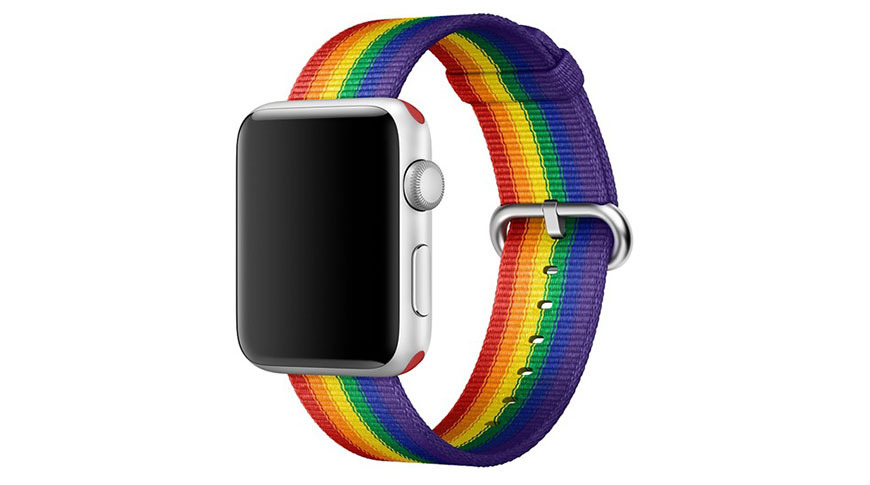 Apple and more than 40 of America's largest companies, many from the tech sector, signed an open letter opposing more than a dozen "anti-LGBTQ" bills moving through state legislatures across the country, saying measures included the proposed laws would marginalize staff and negatively impact business.
The letter, drafted by the Human Rights Campaign and published Wednesday, argues against so-called "anti-trans" bills circulating in a number of state houses, reports Alabama paper AL.com.
Today's letter arrives a week after Alabama's Senate passed the Vulnerable Child Compassion and Protection Act, or SB 219, which if ratified by the House will make it a felony for doctors to prescribe puberty-blockers or hormones to minors, the report said. A parallel bill was introduced in the state House as HB303.
Such laws do not align with the policies or values of the signatory companies, the letter reads. Business leaders say their firms believe in diversity and inclusion, and claim fairness, equal treatment and opportunity as principal corporate values.
Further, legislation like SB 219 negatively impacts companies' bottom lines. According to the letter's signatories, inclusive business practices result in "more productive and engaged employees, increased customer satisfaction; and, ultimately, improved competitiveness and financial performance."
Company leaders are "deeply concerned" by bills that single out marginalized groups like the LGBTQ community for exclusion or differential treatment. In many cases, these laws target transgender youth and could hinder access to medical care, parental rights, social and family services, student sports, or access to public facilities such as restrooms, the letter reads.
"They seek to put the authority of state government behind discrimination and promote mistreatment of a targeted LBGTQ population," the letter says about "anti-LGBTQ" bills. "These bills would harm our team members and their families, stripping them of opportunities and making them feel unwelcome and at risk in their own communities."
The letter calls on public leaders to abandon or oppose efforts to enact such "discriminatory" legislation, again noting the negative effects on employees, customers, competition and the economy at large.
Signing the letter along with Apple are tech giants Amazon, AT&T, Dropbox, Google, IBM, Lyft, Microsoft, PayPal, Salesforce and Uber. Other major corporations include Capital One, Corning, Hilton, Ikea, Levi Strauss, Marriott International, Nike and the Sustainable Food Policy Alliance which includes member companies Danone North America, Mars, Nestle USA and Unilever.
Editor's note: Due to the political nature of this article, comments have been disabled.