Apple condemns Trump withdrawal of transgender bathroom use protections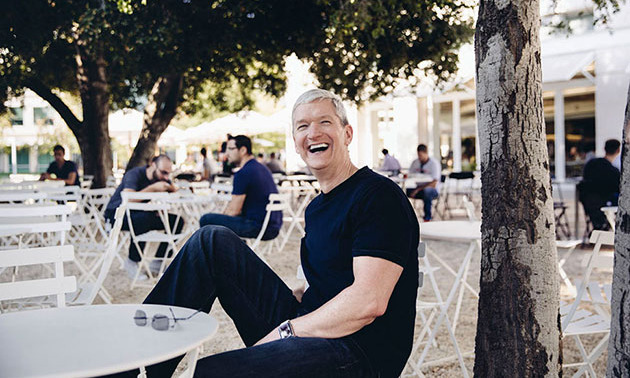 Apple on Wednesday issued a statement in response to President Donald Trump's recent withdrawal of federal protections for transgender students, condemning the action as an effort that sets back human rights initiatives.
In a statement to Axios, an unnamed company spokesman decried Trump's decision to withdraw guidelines covering the use of public school bathrooms by transgender students. The recommendations date back to the Obama administration and urge schools to grant transgender students the right to use bathroom facilities designated for the gender to which they identify.
"Apple believes everyone deserves a chance to thrive in an environment free from stigma and discrimination," Apple said. "We support efforts toward greater acceptance, not less, and we strongly believe that transgender students should be treated as equals. We disagree with any effort to limit or rescind their rights and protections."
This isn't the first time Apple voiced concern over the transgender bathroom issue. Last July, the company signed an amicus brief supporting the U.S. Justice Department's efforts to halt the enforcement of a North Carolina law that prohibits transgender people from entering bathrooms, locker rooms and other facilities inconsistent with the gender listed on their birth certificate..
Prior to that, Apple CEO Tim Cook joined dozens of high-profile corporate executives and business leaders in asking then North Carolina Governor Pat McCrory and the state's General Assembly to repeal the bill, known as HB2.
Apple has been critical of other Trump administration initiatives. Earlier this month the company lodged an amicus brief with nearly 100 firms, mostly from the high-tech industry, opposing Trump's controversial travel ban. The executive order was subsequently blocked by a Washington state court, a decision later upheld by the U.S. Court of Appeals for the Ninth Circuit.
Editor's Note: Due to its political nature, comments for this article have been closed. Feel free to visit our Political Outsider forum to discuss this and other political topics.