Ring pauses data sharing practices, promises more privacy controls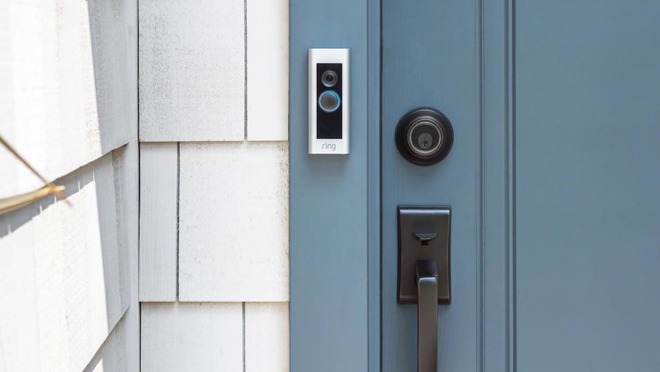 AppleInsider may earn an affiliate commission on purchases made through links on our site.
After criticism, Amazon's Ring is hitting pause on its practice of sharing data with third parties in an effort to boost the amount of control users have over their privacy.
In January, researchers at The Electronic Frontier Foundation discovered that Ring's Android app was spying on users and sending that data to analytics and marketing firms like Facebook, Google and MixPanel.
After that report, Ring promised to give users more control over their data through a new privacy dashboard and other transparency efforts. This week, in a statement to Engadget, Ring announced that it has stopped sharing data with third-party firms.
"We have temporarily paused the use of most third-party analytics services in the Ring apps and website while we work on providing users with more abilities to opt-out in Control Center," the spokesperson said.
Starting sometime this week, Ring users will also be able to explicitly opt-out of sharing data that would be used to serve personalized ads. In the wake of the EFF report, Ring also added the ability to opt-out of police video requests.
And later in the spring, the Amazon-owned doorbell company says it will "provide customers with additional options to limit sharing information with third-party service providers."
While it hasn't been confirmed whether the Ring for iOS app contains as many third-party trackers, privacy and security advocates still have concerns about many facets of the platform.
In the past, Ring employees have abused "highly privileged" access to customer feeds and the company itself reportedly has deep ties to law enforcement. In December 2019, Motherboard found that there were serious concerns about Ring's cybersecurity practices.