'The Simpsons' go to technology rehab after cheating Screen Time in latest episode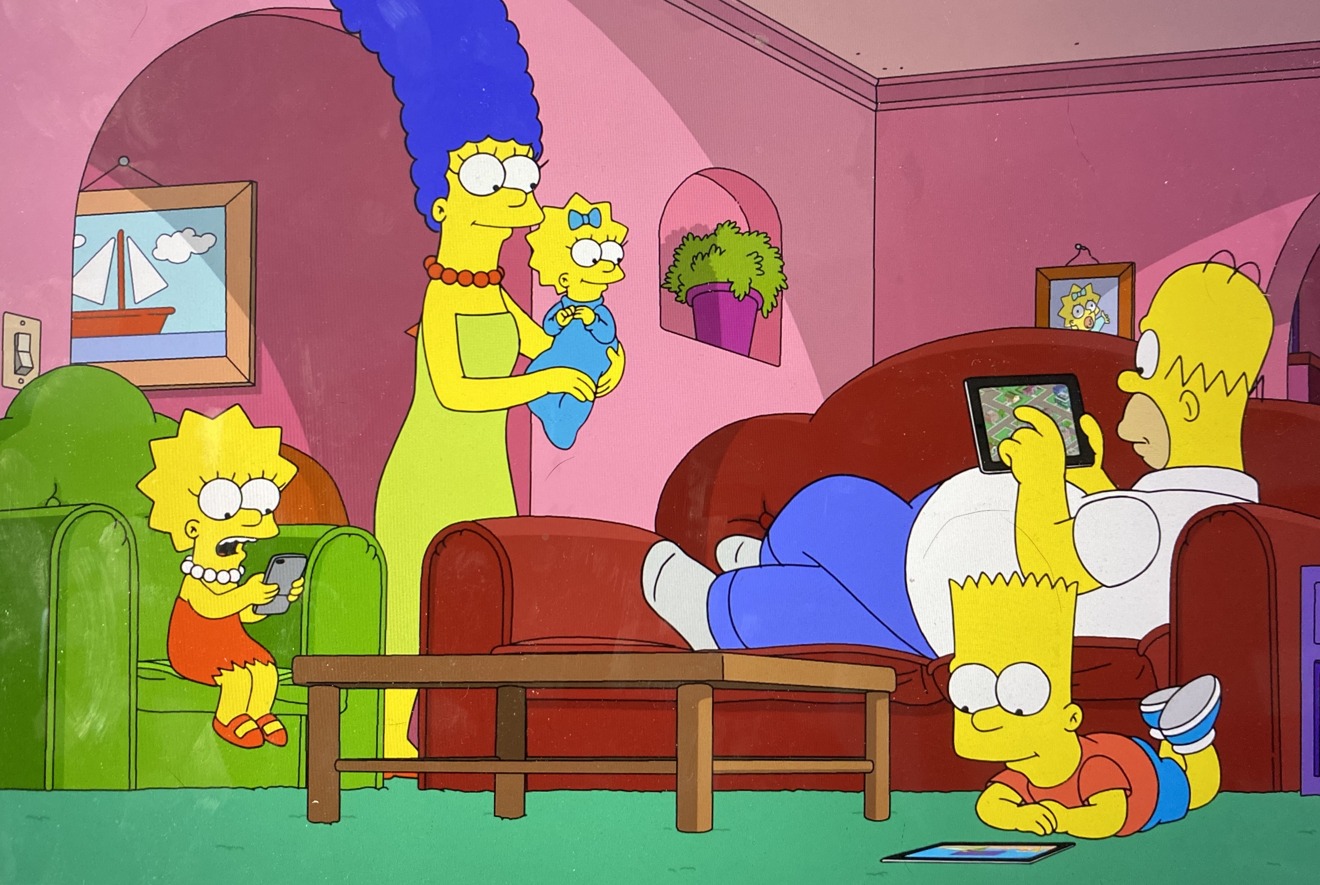 AppleInsider is supported by its audience and may earn commission as an Amazon Associate and affiliate partner on qualifying purchases. These affiliate partnerships do not influence our editorial content.
It's not unlike "The Simpsons" to be filled with significant pop culture references, and the latest episode was no different as it wove countless Apple technologies into the storyline.
The 15th episode of the historic 31st season, titled "Screenless," revolves around Apple's Screen Time feature that arrived as part of iOS 13. Marge becomes flustered that everyone is spending too much time on their devices and not enough time being present.
It comes to a head when Marge walks into the living room to see everyone preoccupied with their phones and tablets. Homer is even seen on his tablet playing the popular iOS freemium game The Simpsons: Tapped Out. She decrees that she is going to enable Screen Time on everyone's devices and they only are allowed 30 minutes a day.
Marge then drops a Steve Jobs reference, saying he didn't let his kids use phones this much and he was a good father — "she assumes." A knock against the Apple founder's somewhat storied history of Jobs' as a parent including when he initially refused to acknowledge his first daughter, Lisa Brennan-Jobs.
In the coming days, Marge continuously checks in on everyone's progress to find everyone is abiding by the new rules. A knock then comes at the door where Surly Joe — The Simpsons universe go-to repairman — says "Last time I was here I forgot my Screen Time reversal wrench." Marge is aghast that they've been cheating by having their Screen Time dialed back.
The Simpsons' matriarch starts enforcing Screen Time in full-force as everyone in the family is forced to live their lives without the convenience of phones or tablets. Homer even exclaims "but how will I know the weather in Cupertino?!," the city where Apple's headquarters are located.
Eventually, after Marge relapses to look up recipes, the family decides to go to rehab. They all go to Messages, a technology addiction rehabilitation facility run Dr. Lund, voiced by the legendary Werner Herzog.
Things take a turn for the sinister when the family — spoilers — walk in to find the entire staff of the facility use the patient's devices to sell their data to online spam peddlers.
This isn't the first episode where Apple was prominently featured in The Simpsons. In the 2008 episode MyPods and Broomsticks Lisa visits the "Mapple" store where she gets ahold of Krusty's "MyPod" and racks up a huge iTunes bill when she has to plead her case to "Steve Mobs."