How to use Screen Time to control your Mac and iOS use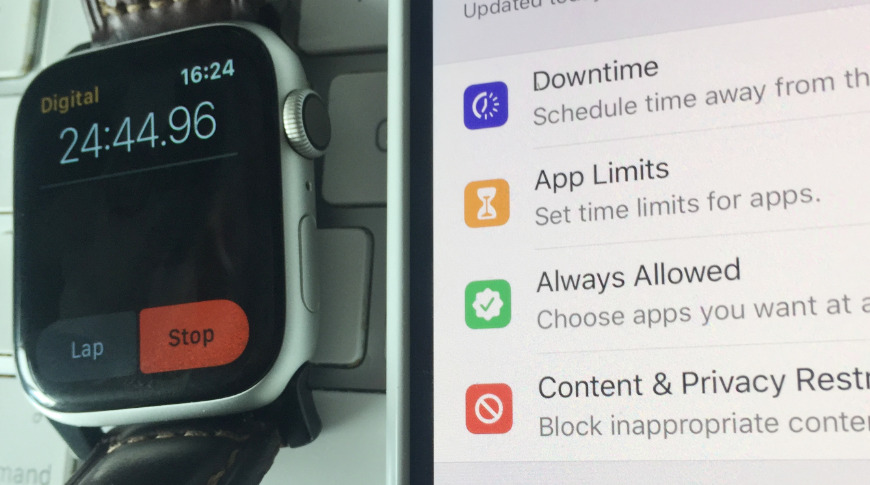 Whether it's for your curiosity, your health or for working out exactly how much to bill your clients, it's much better to know what exactly you do on your Macs and iOS devices. Screen Time will do exactly that — and there are alternatives that do it better.
Sometimes you really don't need a sledgehammer to crack a nut, but if you've got one, you might as well use it. Apple has added Screen Time to Macs as well as iOS, and that app will help you know just how long you spent in front of these devices. You can use that information for your health, for your productivity — and with other tools, you can use it for your business.
If you're freelance then perhaps your only stock in trade is your time and you really need to know where it goes. Or perhaps your company requires you to record ridiculously detailed timesheets, or they hire you out by the hour.
Knowing what time you spend doing what is powerful. It can change your bank balance, it can even change your life.
Screen Time
If you switch it on — go to System Preferences and choose the new Screen Time option — then it will monitor your work on the Mac.
Each week, it will present you with a notification that says how much time you spent using the device, and how that compares to the previous week.
But you can also just go into it at any time to see how you're doing. How long you're spending on an app, what your most-used apps are and so on.
It can build up into a comprehensive look at your digital life.
You just don't always need something as elaborate as Screen Time, though. And you do occasionally need something a bit more businesslike to present to a client than a chart of your time spent in Facebook.
Use Shortcuts for the basics
The trouble with using any non-Apple method of tracking your time, no matter what way you do it or what apps you use, is that you're going to forget. It's impossible not to. So if there's a way to automate it so that you don't have to even think about it, that's great.
Which is why arguably the more interesting and useful addition Apple has made to its devices is not the always-monitoring Screen Time, but Shortcuts.
As of iOS 13 every iPhone and iPad will come with Shortcuts installed. And as of iOS 13.1, which is due on September 30, this feature will include Shortcuts Automation.
With this, you can tell your iPad that, for instance, when you open up Microsoft Excel, it should make a note of the time. Or when you open Facebook.
Just noting when you started it is useful. If you create, say, an Apple Note called "Time Log," then whenever you open your main work apps, you can have that information be appended to a note.
It's a shame that there's no way to record when you closed an app, but often when you close one, it's because you're opening another. So you could build up a list in that Time Log note of each app as you go.
And you can also set timer limits. This is usually less for business, more for your health. However, if, for instance, a firm is paying you to work social media for them for half an hour a day, you could set a timer limit that begins as soon as you open Facebook.
Third-party apps
Go beyond Screen Time or Shortcuts, though, and you can get much finer details that are useful really understanding your device usage.
Timing 2 — which is available on Setapp — does most of the same things as Screen Time, but it lets you assign apps to certain tasks or tags.
Maybe right now you only ever open up Adobe Photoshop for one client you have. You can tell Timing 2 that and now you've got a record, now you can look up that client's name and see all the Photoshop time you've been spending.
And if the fee from that client isn't enough to cover the cost of your Adobe Creative Cloud subscription, you now know to negotiate — or quit that client.
Timing 2 also recognizes that you spend time working on a project away from your Mac. If you don't use any apps at all for a minute or an hour or 90 minutes, you could lose track of what that time was spent on. However, the next time you do use an app, Timing 2 will prompt you to assign the last 90 minutes, or whatever it was, to a client or an activity.
With this and other alternatives, you lose the benefit of Screen Time's ability to monitor everything. There's no escaping Screen Time, but there is some escaping of other timing apps because you've forgotten you're tracking your time.
Team handed
Apple's Screen Time is really for an individual to track his or her own usage of devices — or their children's — and time tracking is often for just an individual to know where their hours have gone. However, you can also need group time tracking.
It's a subscription service that you can turn on to track timing your work, or which can remind you when you've forgotten to do it.
Unlike most timing apps or services, Toggl also lets you just record your information manually. So when it's an issue of telling your boss roughly what took up your week, you can get that from Toggl without having to figure out which apps were work, which were social.
Use the problem
If our problem is that we don't know how much time we spend on our Apple devices, it seems only fitting that it's our Apple devices that can help us.
You are certain to be startled by just how long you spend on anything, but it's worth that jolt. Armed with the actual data, the real information instead of a guess, you will know what work is worth your time and what is not paying for itself.
Plus you'll even be healthier for knowing when to step away from the screens.