Apple's Magic Mouse may gain shape-changing capabilities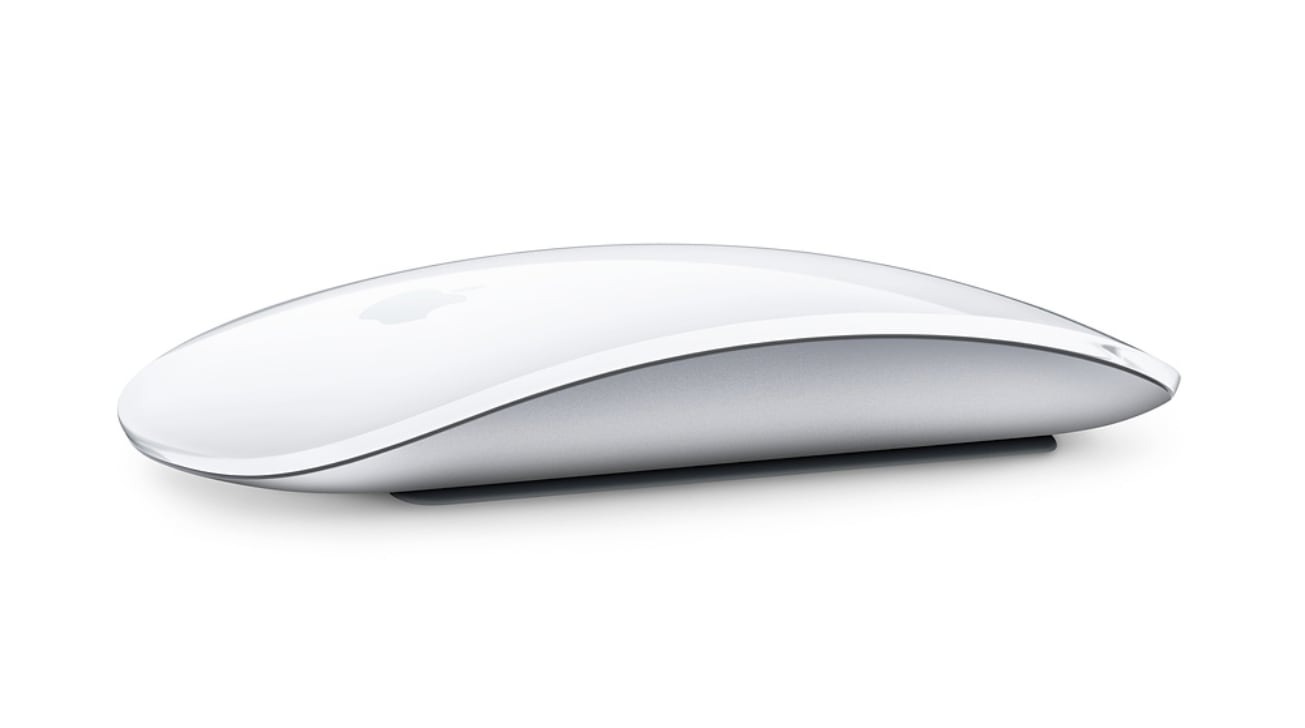 AppleInsider is supported by its audience and may earn commission as an Amazon Associate and affiliate partner on qualifying purchases. These affiliate partnerships do not influence our editorial content.
The next Magic Mouse may have shape-shifting abilities, changing its physical proportions to make itself more comfortable to hold in the user's hand for long periods of time.
Long-time computer users are familiar with the need to have a mouse that fits their hand, if they are to be working for extended periods of time in comfort. Using key peripherals like a keyboard and mouse for a long time can lead to repetitive strain injury and other effects if the wrong size and style are used.
The user may also yearn for different sizes or styles of mouse depending on their task, with some work benefiting from using a physically larger mouse over a smaller version, or one that is wider rather than narrow. Though this is possible by acquiring multiple mice, this is a costly and wasteful method of accomplishing the same goal.
In a patent granted by the U.S. Patent and Trademark Office on Tuesday titled "Mouse Having a Shape-Changing Enclosure," Apple proposes the idea of having a single mouse for all users, one that can alter its physical dimensions for the user.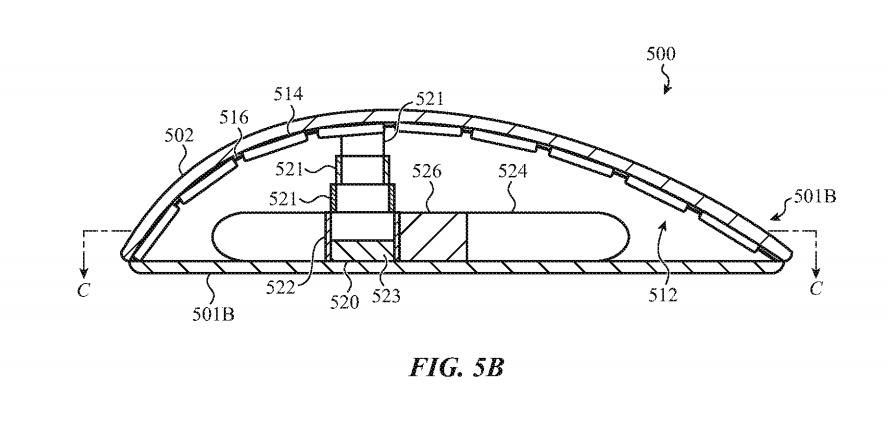 The filing describes how a mouse can have an enclosure containing articulating members, with an exterior surface at the top meant for the placement of the user's palm. An actuator is contained within the enclosure that attaches to the articulating member, pushing and pulling the mouse between different positions.
By articulating the enclosure, the curvature and height can be adjusted to meet the user's preferences. Feasibly, this could also make the mouse thinner, allowing it to be more easily stored for transportation than a normal rounder mouse.
To ensure structural integrity, the enclosure could be made up of overlapping segments, eliminating any potential gaps that could catch a finger or weaken the overall structure when pressed. A jamming mechanism can prevent the actuator from moving once it is in position, keeping it in shape despite physical force from the user's grip.
While the articulation could apply just vertically, Apple also suggests the possibility of a mouse becoming wider. Slide-out sections on the side, again controlled by actuators, can pop out into a variety of positions to accommodate a wider grip.
These pop-out elements could still be contained within the overall enclosure, meaning the mouse could retain a sleek appearance without gaps or holes, while still being able to change its dimensions.
The actuation systems can take multiple forms, including scissor mechanisms, rotating motors with extending props, multi-segment actuators for greater control over size, and even magnet-based actuators.
Apple files numerous patent applications on a weekly basis, but while the existence of a patent filing indicates areas of interest for the company's research and development teams, it does not guarantee the described concepts will appear in a future product or service.
The patent lists its inventors as Paul X. Wang, Hongcheng Sun, and Alex J. Lehmann. Wang has a long and storied history with Apple in terms of patents, connected to patents including an iMac that could extend its desktop to nearby walls, extendable smart rings, haptic feedback for the Apple Pencil, and an iMac design made from a single sheet of glass.
As for the idea of an adjustable mouse, there are models on the market that provide some level of adjustability, such as interchangeable sections adjustable with a tool and the ability to add, remove, or adjust small weights. Microsoft's Arc mouse also provided shape-changing abilities, being able to switch from flat to curved positions, but in a more simplistic way without actuators.