Apple updating iWork, launching iCloud folder sharing soon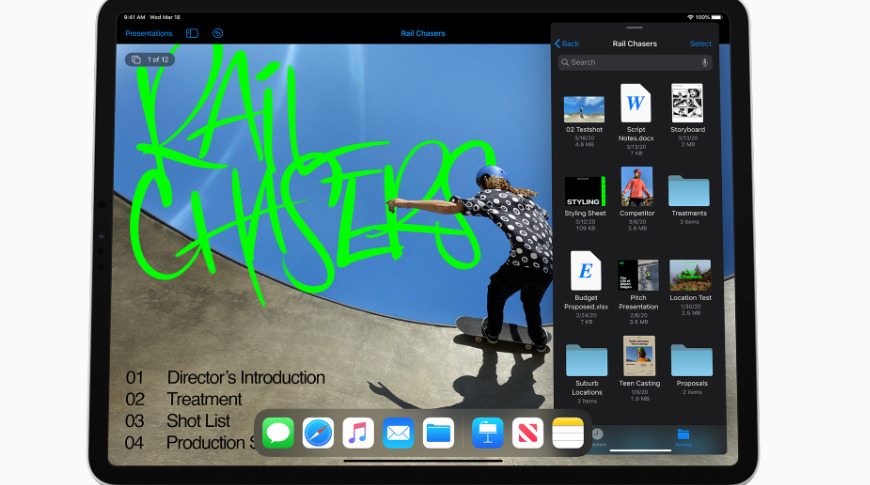 AppleInsider is supported by its audience and may earn commission as an Amazon Associate and affiliate partner on qualifying purchases. These affiliate partnerships do not influence our editorial content.
A forthcoming update to Apple's Pages, Numbers, and Keynote apps for iOS and the Mac will include new features that take advantage of the new trackpad support, plus iCloud folder sharing.
Apple has announced a forthcoming update to its iWork suite of apps, which is chiefly intended to let Pages, Numbers, and Keynote on iPad Pro work with trackpads and mice. While not the only update, the addition of this trackpad support is the most significant. Apple describes this as opening up "a whole new way to work with documents on iPad."
"Writing and editing text is a breeze in Pages," it continues, "working with multiple objects in Keynote is easier than ever, and added levels of precision make working with even the largest spreadsheets a snap."
Aside from this trackpad support, Apple says that the new iWork update will bring improved collaboration via iCloud folder sharing. This is not an iWork feature, it's an iPadOS one, and has been promised by Apple since the early betas of both iPadOS 13 and iOS 13. It's been repeatedly delayed, however, with the latest news being a Spring release.
Other updates include the addition of new templates for both Pages and Keynote, although reportedly not Numbers. The iWork apps will now include the facility for a drop cap, making the initial letter of a paragraph be much larger and ornate than the rest of the text.
Apple has not given a date for when the new iWork release will be available. However, iCloud folder sharing is likely to be part of iPadOS 13.4, which launches on March 24 as the new iPad Pro will be shipping.