How to see the 2020 iPad Pro on your desk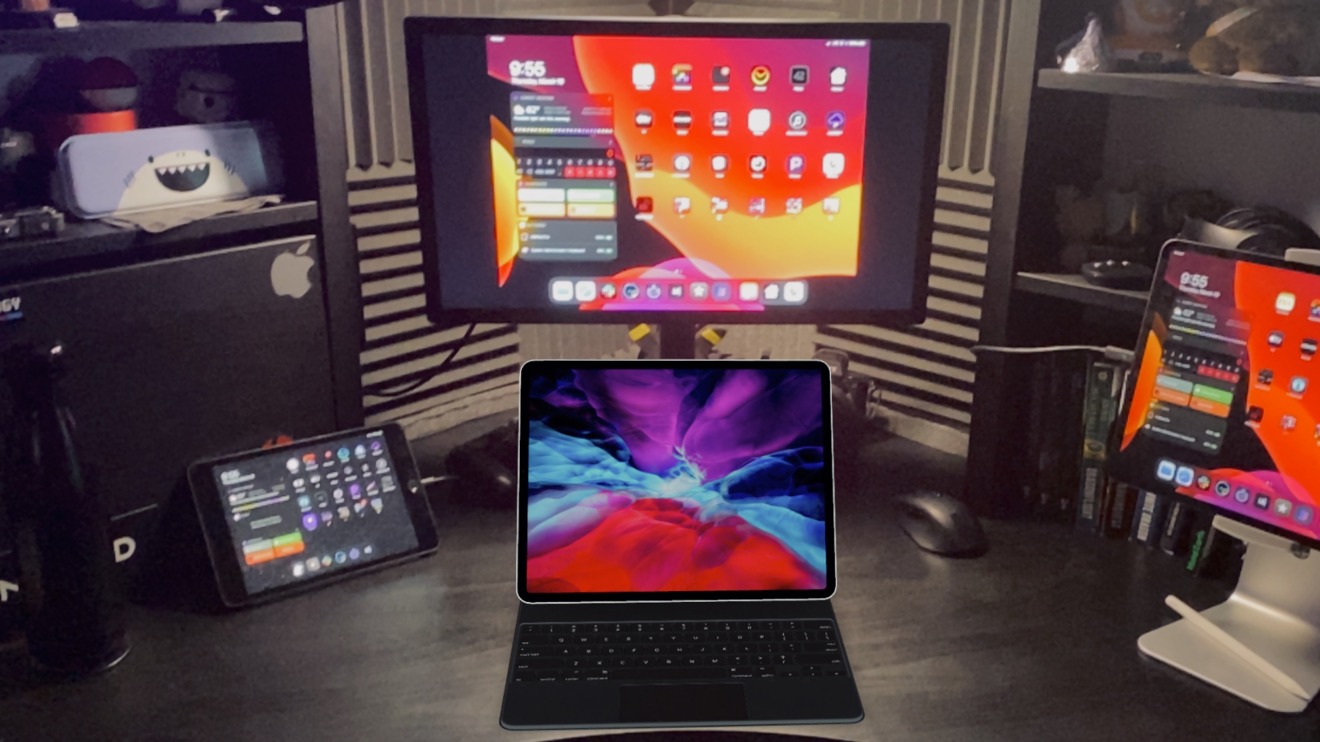 AppleInsider is supported by its audience and may earn commission as an Amazon Associate and affiliate partner on qualifying purchases. These affiliate partnerships do not influence our editorial content.
Apple's newest iPad Pro wont reach retail until March 25, and it'll be hard to see one at retail before then. Fortunately, Apple has an augmented reality tool to see how it looks on your desk right now. Here's how to use it.
Some of you may want to at least see a new device in person before making a purchase, especially if you don't already have an iPad Pro to compare it to. Using Apple's website in a browser on an iOS device will let you use a web based augmented reality engine to view the iPad Pro as if it were right in front of you.
How to see the 2020 iPad Pro on your desk in AR, step by step
Go to Apple's website
Click on the device you want to view. In this case its the iPad Pro.
Considering that Apple's retail stores are closed outside of China because of the coronavirus outbreak, this is not a bad way to see products from home. Orders for the latest iPad Pro should be arriving on March 25 if you ordered soon enough. And if you haven't ordered already, Apple resellers are already offering discounts on both models in our 2020 11-inch iPad Pro Price Guide and 2020 12.9-inch iPad Pro Price Guide. The Magic Keyboard shown in the AR demonstration will not be released until May.