How to deposit checks online without leaving your home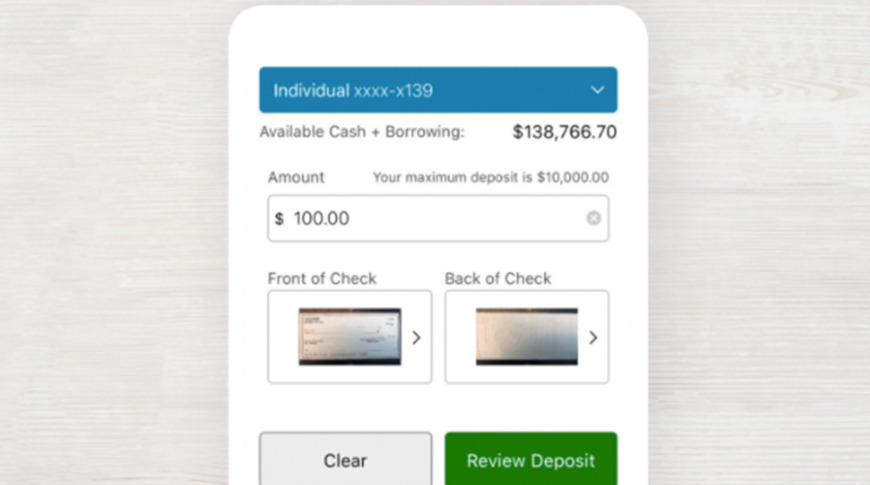 AppleInsider is supported by its audience and may earn commission as an Amazon Associate and affiliate partner on qualifying purchases. These affiliate partnerships do not influence our editorial content.
If you're worried about visiting a bank to cash a check during the ongoing pandemic, we've got a collection of mobile banking tips to help you figure out banking from home.
COVID-19 continues to spread globally with over 6,500 cases confirmed in the U.S. As the country begins closing non-essential businesses to curb the spread, many politicians have floated the idea of sending out stimulus checks to help ease financial burden of those affected by the coronavirus outbreak.
If a physical check goes out, it's reasonable to assume you'd need to go to the bank or retail location to cash it. Therein lies the problem — if you're supposed to limit non-essential travel, how do you get your check cashed?
Fortunately, we live in an era where you can deposit a check from the comfort of your home. And, if you already have a bank account with a major U.S. bank, you'll probably just need to download your bank's app to do so.
If you haven't signed up for online banking but are able to do so from home, you may want to do this on a desktop computer. Using a desktop computer will ensure that you can avoid any of the usual pitfalls that come with creating an account on a mobile device. Some banks still require you to set up any online banking services either in person or via the phone, so be sure to check your individual bank's requirements.
Once you're signed up for online banking through your bank, download the banking app. It's always a good idea to directly visit your bank's website and follow their direct link to their app.
Most national and regional bank chains, such as Wells Fargo and Bank of America, allow for mobile check depositing through their apps. Even some smaller banks are getting in on the practice, so it definitely behooves users to peruse their bank's mobile apps.
If you have a bank but they don't offer mobile check depositing, Paypal is a great option. Paypal allows you to cash a check via their mobile app and transfer the funds to your bank account provided you've linked the two.
If you don't have a bank account, you're not out of luck, either. Banks like Ally, Capital One, and Charles Schwab allow users to sign up for free online banking. They also offer online check depositing and will send you a debit card within a week or two of being approved.
Opening a bank account is not something that should be taken lightly, and AppleInsider suggests you do your due diligence by researching what banks are going to work best for you.'
Tips for depositing a check from your phone
Confirm how you'll need to endorse your checks. Many banks will require you to write "for mobile deposit only" under your signature when you endorse the check. If you do not follow the instructions exactly, the check has a higher chance of being rejected.
Work in a well lit area. You'll likely need to turn on both an overhead light and a table lamp to avoid casting any shadows directly on the check while photographing it. Some banks also suggest putting a check on a contrasting background, such as a wooden table.
Do not use the flash on your phone. Flash leads to image blowout, which makes the information hard for the bank to confirm.
Line up the check exactly as the app tells you. Try to avoid getting a skewed image by holding your phone horizontally when taking the picture.
Double check your work. Most mobile banking apps allow you to review the images you've taken. Can you clearly make out all the information on the check? If you can't, chances are, the app won't be able to, either.
Check your email and push notifications. Most banks have a fairly fast turnaround for mobile deposits, and will alert you within an hour if the check has been accepted or denied.
If the check is denied, you can try to take two new images and redeposit it. If it is denied a second time, you may need to call your bank or visit the branch in person.
If the check is accepted, it's generally considered a good practice to hold onto it for 14 days. Afterward, you'll want to destroy the check.