Hands on: 2020 MacBook Air worth it for new keyboard, lower price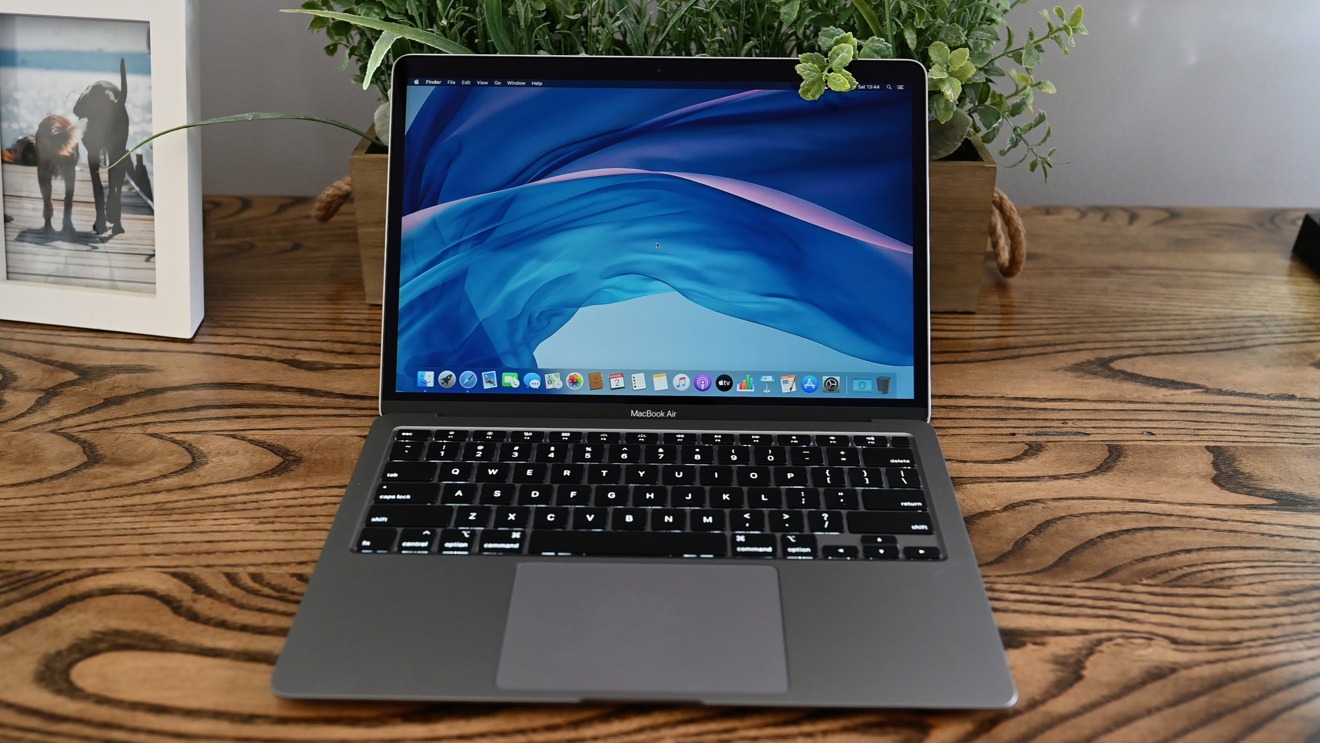 We've got our hands on the updated 2020 MacBook Air and have spent a bit of time testing out its best new features. Let's take a closer look at what separates this new machine apart, and how impactful its changes really are to users.
Starting price
Probably most touted is the new and $100-cheaper price tag. Apple has decreased the price from $1,099 for the entry-level model to only $999. This is a big deal for anyone who wants to jump into owning a new Mac without having to break the bank.
Furthermore, the education discount brings the price down another hundred to $899. Between that new pricing and the frequent discounts that crop up, Apple's MacBook Air is now more approachable than ever.
Magic Keyboard
Following that lower price point, the next feature that is sure to persuade users is the updated keyboard. Apple has transitioned away from its butterfly mechanism to the tried-and-true scissor mechanism. This keyboard is the same Magic Keyboard that launched with the 16-inch MacBook Pro.
We can't tell much of a difference between the 16-inch MacBook Pro and typing on the new MacBook Air. There is substantial movement in the keys and they have a good "click" feeling as they are depressed.
They are a little louder than the previous generation but unless you are self-conscious and in a crowded — yet quiet — space, it won't matter much.
Not to mention this keyboard will be far more reliable than the previous generation. Many users put off buying the last-gen MacBook Air due to the keyboard should now be happy to upgrade.
6K display output
Thanks to the new Intel Iris Plus onboard graphics, the MacBook Air is now capable of powering an external 6K display. That includes Apple's gorgeous 6K Pro Display XDR.
As crazy as it sounds to set up your thousand-dollar MacBook Air with a monitor worth five times more, that is exactly what you can do. Surely most people won't be champing at the bit to do so, but any improvement in graphics and performance will be welcomed.
Quad-core processors
The entry-level machine now comes equipped with a 10th-generation 1.1GHz dual-core Intel i3 processor. That is changed from the 9th-generation 1.6GHz Intel i5 processor. Because this is the new 10th-gen design, there isn't going to be a huge difference between the dual-core i5 and the new dual-core i3.
On top of the new starting chipset, Apple also now offers two quad-core options. Users can opt for a 1.1GHz quad-core i5 or a 1.2GHz quad-core i7. We don't have our i7 yet but early benchmarks are showing massive gains for Apple's most portable machine.
Storage
Finally, the last major feature we were thrilled to see was Apple upgrading the base storage on the new model. Instead of 128GB of SSD storage, users will get 256GB by default.
This is a huge deal. Out of the box, around 25GB is already consumed by the default apps as well as the OS. Once you add Pages, Keynote, Numbers, your iCloud Photo Library, that 128GB from the previous model is quickly eaten up.
Apple should have upgraded the base storage years ago, but it's better late than never. This is also a step we saw Apple take with the new iPad Pro going from 64GB to 128GB on the entry-level models.
On top of the new base storage, Apple also included a new top-of-the-line option. Users who are reliant on a lot of storage can opt for 2TB of internal SSD storage.
For $800, users could shun external storage and keep everything internal. A 2TB external SSD will likely run at least $300 and will require you to tote around the device on its own, plug it in every time it needs to be used, and deal with slower transfer speeds than when internal. No one likes managing storage so it is clear many users will choose to upgrade the storage of the machine out of the gate.
Save on the new MacBook Air
2020 MacBook Air deals (dual-core)
2020 MacBook Air savings (quad-core)
2020 MacBook Air 4C (1.1GHz, 8GB, 512GB): $1,235.96*

($64 off)

2020 MacBook Air 4C (1.1GHz, 8GB, 512GB) with AppleCare: $1,444*

($104 off)

- Manually check AppleCare box on product page
2020 MacBook Air 4C (1.1GHz, 16GB, 512GB): $1,427.96*

($72 off)

- Manually select specs to see price *Price with $.01 shipping using coupon code appleinsider. Plus, save $40 on AppleCare.