Best Mac production platforms for live streams during COVID-19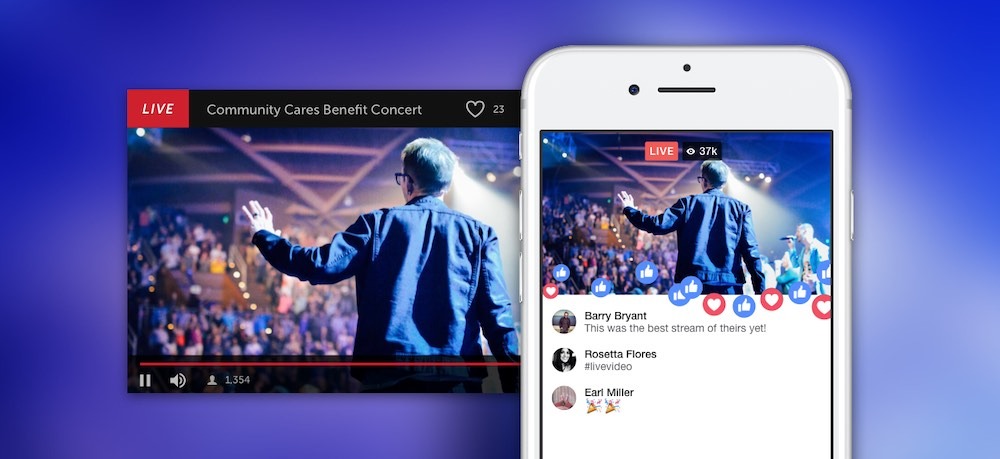 The COVID-19 outbreak has forced much of the world's work and social interaction online, presenting a golden opportunity for businesses and individuals to take advantage of live-streaming.
Live-streaming is fairly simple, but there are plenty of solutions that can boost the production quality to a professional level. Whether you're a small business owner or a content creator wanting to connect with followers, here are some recommendations for Mac- and Apple-specific live-streaming production platforms.
Built-in solutions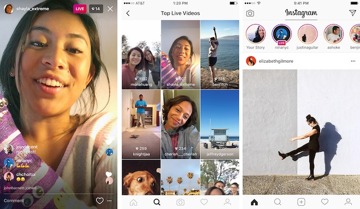 If you're not overly concerned with production quality or live-streaming to multiple platforms at once, you can simply use the baked-in video tools that most social media sites offer. Facebook, Instagram, YouTube, Vimeo and Twitter all offer live-streaming capabilities.
These types of streams are better suited for more personal or smaller-scale videos. If you have a "primary" social platform where most of your fans follow you, using that platform for streaming might be a natural fit.
Of course, for the most part, you won't be able to stream video to other platforms (although Facebook and Instagram may be an exception). So while they're free and easy to use, they won't be the perfect solution for everyone out there.
Ecamm Live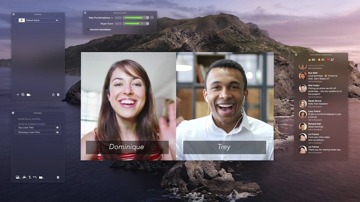 Ecamm Live is a video production Mac app designed for small businesses and content creators. But despite its relatively affordable price tag, it still has an excellent feature-set for the money and is powerful enough for most live-streaming purposes.
The app itself supports multiple cameras, iPhone and Mac screen sharing, and scene composition. Integrated with Swithcboard Live or Restream, users can push video to multiple platforms simultaneously, and even see live chats and comments from viewers. Skype users are also able to add up to five guests to their streams with built-in integration.
The standard subscription costs $12 a month and includes most of the features you'd need for unlimited live-streaming. A "pro" plan adds in support for 4K video, widget overlays and the ability to use Ecamm's features with any Mac video app.
Wirecast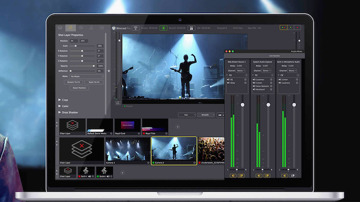 Unlike many options in the current app ecosystem, Wirecast is a live-streaming production studio with a single price tag. That means you can buy it and own it without a subscription fee, but it's also going to be a fairly significant chunk of change out of the gate.
It's a feature-packed app with support for unlimited inputs and unlimited output destinations, meaning you can stream to all of the important platforms simultaneously. Under the hood, there's an advanced audio mixer, built-in video effects and transitions and what Wirecast claims is "really, really, ridiculously good live encoding."
All of that will cost you $599, but again, it's yours to keep. There's also a Wirecast Pro option priced at $799 that features additional support for multi-track audio recording, virtual users and backgrounds, and PTZ Camera Control.
mimoLive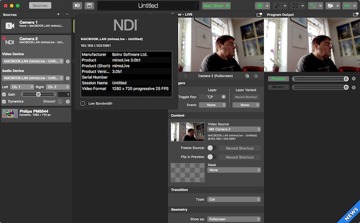 MimoLive is another live video production studio, but comes with a few interesting mobile device integrations. In addition to the standard production tools, the platform has several iOS-based apps that allow users to record and control live-streams right from their iPhone or iPad.
The Mac app itself features support for multiple inputs and outputs, like other options. It also sports a camera feed controller, overlays and graphics, and the ability to edit or manage a live-streamed video in real-time from your Mac device. Other useful additions include live picture-in-picture sport and an integrated video conference feature.
There are varying price tiers for the mimoLive. Nonprofit use costs just $20 a month, but commercial or broadcast plans run $70 and $200 a month respectively. The most expensive option really is designed for media and broadcast organizations, so small businesses will probably be able to use the commercial plan just fine.
Open Broadcaster Software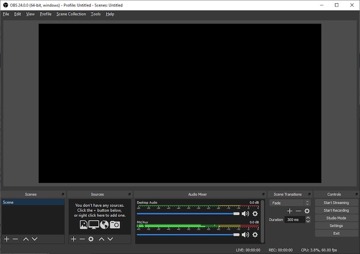 If you're a fan of open-source projects and freeware, then look no further than Open Broadcaster Software (OBS). Maintained by the OBS Foundation, this app is available for multiple platforms and offer some powerful capabilities for capturing, mixing and streaming video in real-time.
The interface may not be quite as slick as other options on this list, and the learning curve may be a bit steeper, but OBS is a solid choice for productions that don't have much of a budget. Like the paid options, you can stream videos to multiple platforms, including Facebook, Instagram, Youtube and Twice, among others.
Because it's free and open-source, OBS doesn't require any type of purchase or subscription to use the full feature set. There's also no watermarks or any limitations for commercial use. You can, however, contribute to the project if you'd like.