Apple to debut multiple ARM MacBook, desktop models in 2021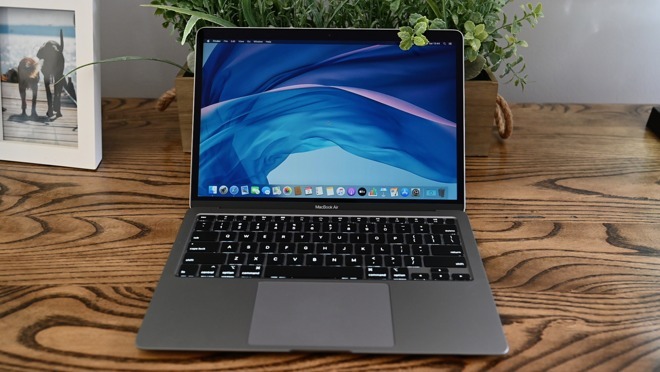 AppleInsider may earn an affiliate commission on purchases made through links on our site.
Apple is predicted to integrate its custom ARM processors into multiple Mac models in 2021, with designs spanning both Mac desktops and MacBooks, according to TF Securities analyst Ming-Chi Kuo.
In a note to investors seen by AppleInsider, Ming-Chi Kuo says Apple is moving forward with an "aggressive processor replacement strategy" that should bear fruit in the fourth quarter of 2020 or the first quarter of 2021. As part of the movement, the tech giant will bring its ARM chips to a wider selection of Mac desktops and laptops next year.
With Apple in control of chip design and manufacturing, the company will be able to introduce new Mac models at peak market demand, Kuo says. Importantly, Apple will no longer be held to the whims of Intel, which has in the past delayed development, manufacturing and shipment of promised silicon.
Further, switching to in-house designs will reduce processor costs by about 40% to 60%, Kuo estimates. Cheaper parts equate to cost structure flexibility and, perhaps, more competitive product prices.
Finally, ARM-powered Macs will enjoy market differentiation from Windows PCs, which almost exclusively rely on processors from Intel or AMD.
Just as Apple transitioned from Samsung-manufactured ARM chips to its own TSMC-fabricated A-series system-on-chip designs for iOS devices, Mac, too, should benefit from a distinct competitive advantage in pricing and supply. By "owning the stack," the Cupertino tech giant will be able to customize its processors to define Mac's unique hardware and software capabilities, whether it be a pro-minded MacBook Pro or iMac Pro workhorse, or a consumer-oriented thin-and-light like MacBook Air.
During the transition period, Kuo estimates annual Mac shipments will increase to 25 million to 30 million units, up from the current 20 million units.
Kuo also believes Apple will formally adopt USB 4.0 technology in 2022. Finalized last year, the protocol incorporates assets from Thunderbolt 3 and supports data throughput of up to 40Gbps, power delivery of up to 100W, and backwards compatibility with older USB formats and Thunderbolt 3.
Apple has been speculated to switch its Mac platform to ARM for nearly a decade, with initial rumblings coming shortly after the company debuted its first A-series chip with iPhone 4's A4 SoC in 2010. Concrete rumors of an ARM-powered Mac arrived in February, when Kuo pegged hardware to debut in the first half of 2021. He more recently moved up that timeline, saying a MacBook with an Apple-designed CPU would reach market by the end of 2020.