Microsoft 365 subscription offers AI assistance in Word, PowerPoint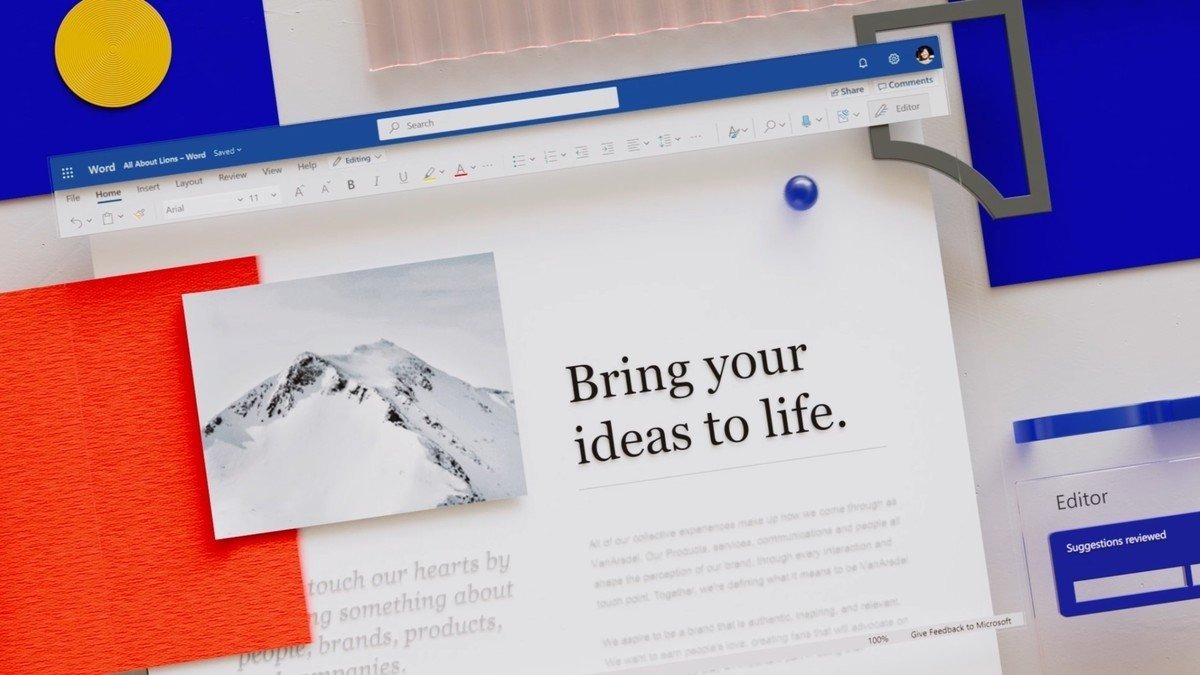 Microsoft is offering an enhanced form of its Office 365 subscription for consumers, with the new Microsoft 365 Personal and Family subscriptions adding a number of extra cloud-based features to the online productivity suite to assist with working, security, and communications.
From April 21, consumer customers of Office 365 will be moved to a rebranded version titled Microsoft 365. The service has already been available for enterprise customers since 2017, with today's announcement indicating a shift to bring consumer customers under the same range of services.
Microsoft 365 provides access to a collection of extra tools on top of what is currently offered as part of Office 365. The new elements largely aim to provide AI-based assistance to customers, as well as other extra features.
For writers, Microsoft Editor will tell users how to improve their text by changing grammar and proposing structural changes to sentences. The tool will be available all who have access to a free Microsoft account, accessible via the Office browser extension for Microsoft Edge and soon for Google Chrome, as well as Microsoft's tool suite, though subscribers of Microsoft 365 will benefit from further advanced features.
A similar tool will be provided for presenters, with the PowerPoint Presenter Coach advising users on how to speak clearly. Subscribers will be able to use features that suggest how phrases can be made to be more engaging, along with avoiding sounding monotone in pitch.
Within Excel, Microsoft 365 subscribers will be able to use Money, a function that can import information from bank and credit card accounts into the spreadsheet tool. Money will be able to put spending into categories, which may help users better manage their personal finances.
Extra content will also be provided to subscribers within Office, including 300 new PowerPoint templates, 8,000 images, 300 fonts, 2,800 icons, and a selection of looping videos.
A version of Microsoft Teams made for use by families will be included later in 2020. Featuring a family dashboard, the tool will allow families to communicate with each other and organize tasks.
Family Safety tools will let parents have greater control over their children's online safety, including access to how apps are used, their location history, and websites they visit, among other items. It is also possible to lock down devices and apps if required.
Microsoft 365 Personal costs $6.99 per month, while Microsoft 365 Family is $9.99 for up to six people. Current subscribers of Office 365 Personal and Home will be migrated to Microsoft 365 versions from April 21.