Microsoft unveils slew of updates coming to Office 365 apps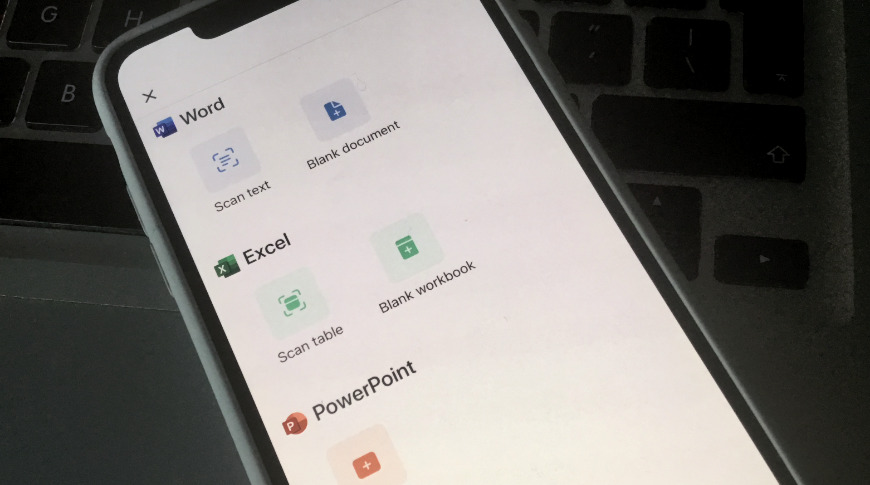 The company is introducing dozens of significant updates, including a new single iOS app incorporating Word and Excel, to be rolled out in stages over approximately the next year.
Microsofthas announced a major series of updates to all of its software, with most new features now or soon in beta, and the rest following in the next months. Key updates include improvements to individual apps such as Excel, but also to how businesses can collaborate using Microsoft software.
The announcements are all specifically to do with Microsoft 365. Where Office 365 is the subscription service that gets users products such as Word, Excel and Outlook, Microsoft 365 is a superset that provides these plus other business-specific tools.
Most of the updates will apply to Office 365-only users, including a new Office app for iPhone.
Office for iPhone
Microsoft Office for iPhone — not iPad — will be a single new app that is intended to replace the separate Word, Excel and PowerPoint ones. Currently only available in beta form via Apple's Testflight program, it presents a list of recent documents together with a single button for creating new ones.
Tapping that button gives the option to create what Microsoft calls Notes, Lens or Documents.
Notes is a shortcut to create a new OneNote document, though in the current beta it's far from clear how you then save this new note. And Lens is a camera app that Microsoft intends to be used for scanning documents.
The Documents button opens up templates such as blank new Word, Excel or PowerPoint documents, and actions such as scanning to a document.
This new Office app is currently solely for iPhones. While the Testflight beta will open on iPad, the app attempts to present an iPhone-sized screen, which then crashes.
Yammer and MyAnalytics
Few of Microsoft's announcements are about features and functions available now, or even with specific launch dates. An exception to this is Yammer, which has been updated and is available immediately.
Yammer provides businesses with a social media platform that is exclusive to that firm. It's similar in principle to Microsoft Teams or Slack, but is intended for large corporations rather than small groups.
If a business is using Microsoft Yammer, it now integrates better with Teams, with the document resource SharePoint, and Outlook email.
The new version also facilitates the broadcast of live events and the sharing of videos.
Also available now is an update to MyAnalytics, a feature within Outlook which now improves how users book meetings and schedule followup sessions. It's added a new feature to Outlook which optionally delays sending emails until the recipient's next office hours.
Excel and Cortana
Between now and the end of the year, there are improvements coming to both Cortana and Microsoft Excel.
The first update is available now, and sees Microsoft Excel being able to support natural language queries. Microsoft says this means users can ask a question of their data instead of writing a formula.
In December, Cortana is going to be able to compile a daily briefing email that will include task reminders, appointments, and also relevant documents.
By the end of 2019, Excel is going to gain scripting feature. Excel has long had AppleScript and Visual Basic scripting, but now it's adding the ability to create scripts through recording actions.
Open a workbook, click to start recording, and then every step the user takes is saved as a repeatable script that can be applied to the next or any worksheet.
Further away
Over roughly the next year, Microsoft is also going to be adding to what it calls Fluid Framework. This previously-announced service is intended to help developers and customers create collaborative co-authoring workflows across Office.
Microsoft says that the service is now going into a public preview stage for general users and a private preview, or beta, version for developers.
Also now in a beta form is a new Project Cortex. This is an AI-powered system that intends automatically collating important information from a corporation's network to create a central repository for all users.