Apple will continue to pay contract Apple Park workers, including janitors and drivers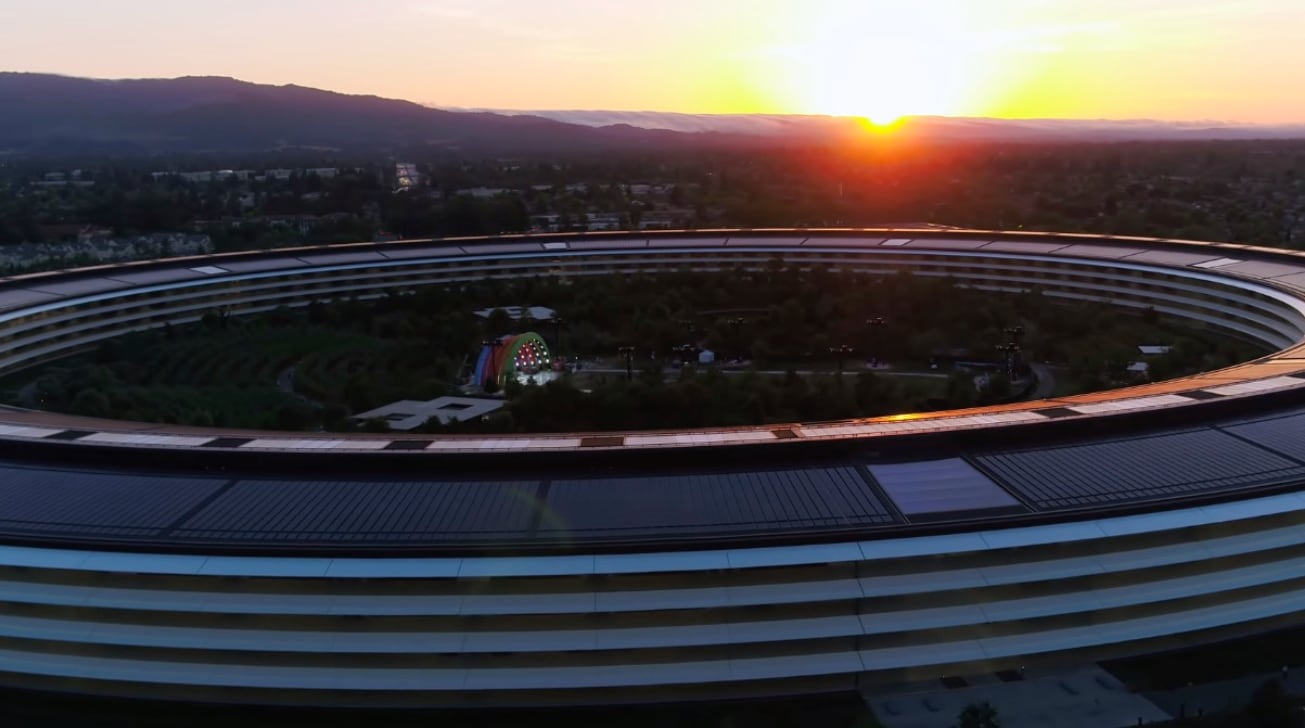 AppleInsider is supported by its audience and may earn commission as an Amazon Associate and affiliate partner on qualifying purchases. These affiliate partnerships do not influence our editorial content.
Janitors and other contracted hourly workers at Apple Park will continue to be paid throughout the coronavirus pandemic, with Apple ensuring that they will get their wages despite contractor announcements that jobs would be suspended.
In early March, Apple advised it would continue to provide full wages to retail and service employees affected by store closures around the world, prompted by the coronavirus pandemic. While this has led to Apple Park employees working from home with their usual pay intact, it seems that contractors working at the Cupertino campus were not subject to the same measures.
The Wall Street Journal reports hundreds of contract workers were informed over the weekend by firms contracted by Apple that their jobs were suspended without pay and health-care benefits. The suspensions were due to reduced numbers of employees working in Apple's offices, because of the work-from-home policy.
According to Denise Solis of the SEIU United Service Workers West union, three-quarters of unionized janitors were informed of the suspensions over the weekend. Solis claims many workers had started preparations to file for unemployment on hearing the news of the suspensions.
While other tech companies including Facebook and Alphabet paid hourly contractors, the contractors were apparently told over the weekend that it wouldn't continue paying contractor wages. "We were really taken aback," Solis said.
Apple spokeswoman Kirstin Huguet informed the report on Monday that the pay would continue for janitors.
"We're working with all of our suppliers to ensure hourly workers such as janitorial staff are being paid during this difficult time," Huguet said. She added that she wasn't aware why some contractors were informed of the suspensions.
Unionized bus drivers were also undergoing a similar problem, with shuttle service providers WeDriveU and Hallcon Corp informing drivers 100 of them would be laid off over the course of the week.
Contractors billed Apple at the end of the month, but were apparently unwilling to take the risk of paying staff without a guarantee that Apple would reimburse the firms, Teamsters vice president Stacy Murphy suggested. "Apple was being non-responsive about it, pushing it off," said Murphy.
Apple again told the report the drivers would continue to be paid, with transportation service Lux Bus America offered as an example of its payments. Lux Bus CEO Matt Brown confirmed Apple committed to paying the wagers of 140 people working for the contractor, and that the firm was told to continue billing as usual.