Everything Apple is doing to deal with the coronavirus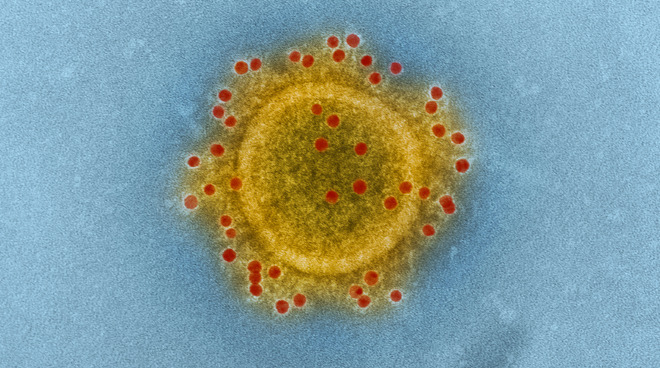 The coronavirus has become a global pandemic, and Apple has taken several steps to help combat the outbreak from closures to donations. Here is everything the company has done so far.
From an isolated event in China to a global outbreak, the 2019 Novel Coronavirus has become a pandemic that impacts us all. In order to fight the spread of this flu-like virus, Apple and other mega-corporations have taken precautions in accordance with the CDC and WHO, as well as taking a step further in humanitarian efforts.
The coronavirus timeline
AppleInsider has been covering the spread of the virus and how it has affected Apple since January. We predicted that the virus would have wide spread effects on the supply chain, and ultimately impact global shipments and sales of products.
Apple's immediate reaction was to warn investors of a drop in sales from China, but as things evolved, supply shortages and device availability became more scarce. Even in light of this, Tim Cook remained optimistic, citing that the spread of the virus had been slowed in China, and should see similar results around the globe.
As the coronavirus began to spread in the US, cities and counties started to shut down public gatherings. This lead to cancellation of major events like Mobile World Congress and Google I/O. Apple suggested that its engineers work from home when able to, as many schools and offices around the US began doing the same.
The Apple fan base waited anxiously for any news of WWDC, since it was historically announced in March to run the first week of June. Apple finally announced that WWDC was in fact happening, but taking on a totally new online-only format.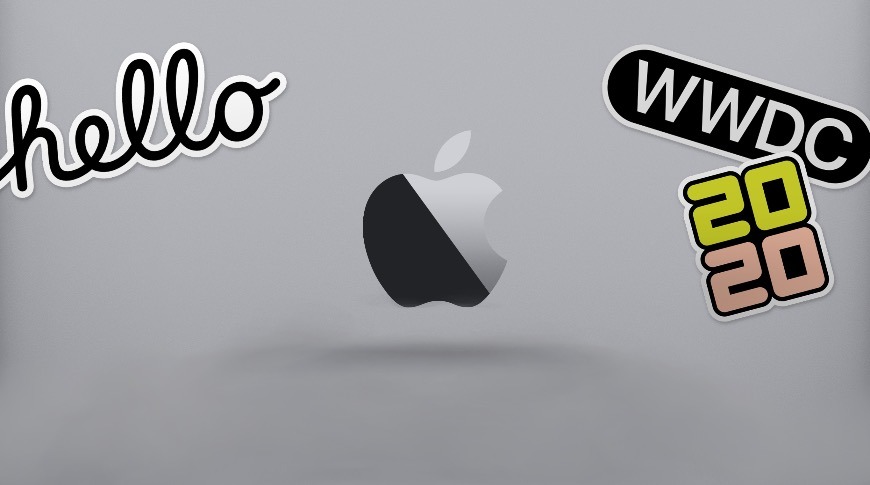 This announcement came at no surprise to those paying attention. WWDC needed to happen, as Apple would need to inform the developers of iOS 14 and macOS 10.16 before their fall release. Apple promises a keynote, sessions, and even the ability for developers to engage with Apple engineers. What form this could take is unknown, but will surely change the way Apple approaches the conference in the future.
Apple Store and retail services coronavirus impact
Apple retail stores outside greater China will be closed until March 27 as of a report early Saturday morning. This news comes on the heels of the WWDC announcement and reflects CDC guidance.
Retail and service employees will continue to receive full wages, and Apple will accommodate any employee directly affected by the virus. AppleInsider has been told that some retail employees will return to work periodically during the hiatus to handle in-store pickup and repair pickups already scheduled. It isn't clear yet how repairs in the depot now will be handled in regards to pickup, however.
Apple's humanitarian efforts have been expanded during the outbreak as well. Apple already promised $1 million dollars to the city of San Jose to help compensate business lost due to cancelling WWDC. And now, with the retail closure, Apple also announced the total contributions they have made have reached $15 million worldwide.
Any donation made by an employee will be matched by Apple, two to one.
The most recent effort announced by Apple is a program for Apple Card holders. The "Customer Assistance Program" will allow users to file a hardship claim which will let them miss the March payment interest free. Users can utilize this service via the Apple Card support page.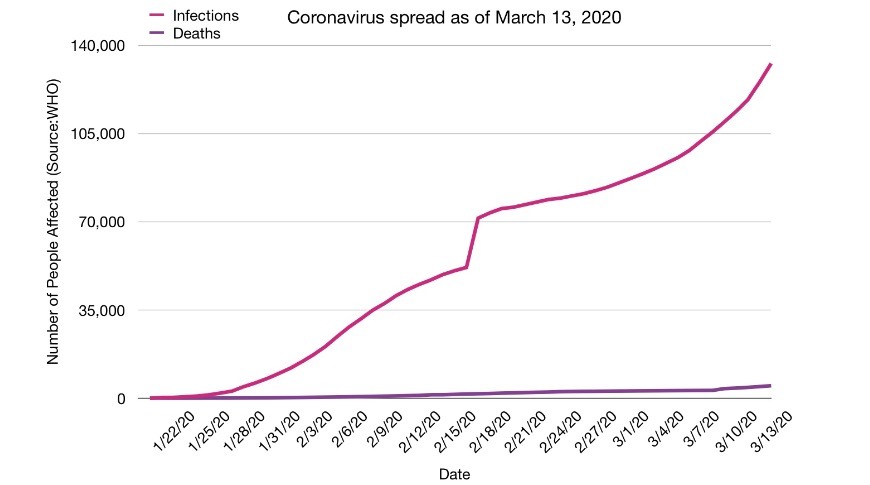 The services side of Apple have also seen impacts from the coronavirus. Apple TV+ shows that were being filmed or soon to be filmed have been put on a complete production halt during the outbreak. It is unknown if these developments will impact the fall release dates of the shows.
In an interesting turn, production companies seem to be attempting to help consumers ease the stress of being stuck at home by moving up content release dates. Disney pushed "Star Wars: The Rise of Skywalker" out onto iTunes on Friday night, and announced that "Frozen 2" would stream on Disney+ sooner in light of coronavirus. Likely these are not the last announcements of their kind.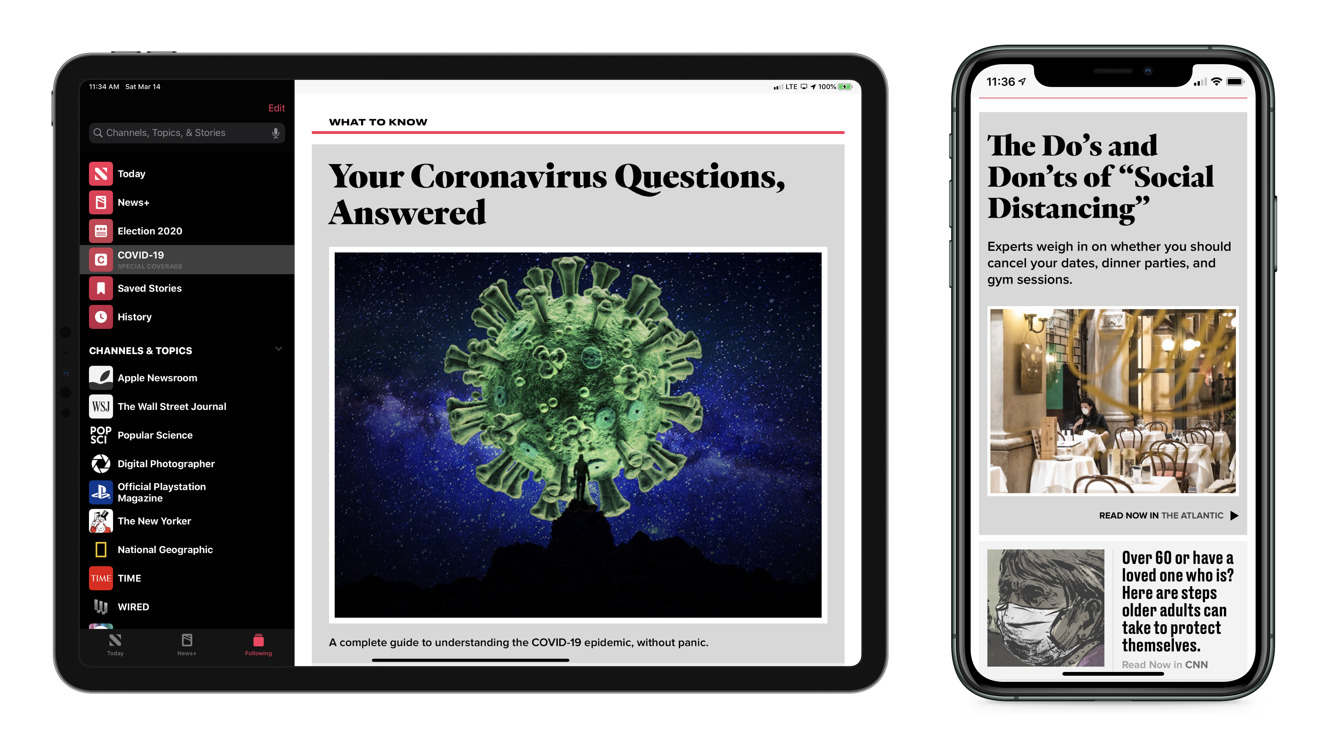 From here you can see a live map updated with the latest on coronavirus case density per country, get up to the minute coverage on the outbreak, and see tips direct from reputable sources on combatting the virus.
Apple has advised users to wash their devices as well as their hands. They updated their device cleaning guidelines and support pages to include information on using disinfectant to clean devices like iPhones and keyboards.
AppleInsider will continue to cover the coronavirus outbreak as it continues. Keep an eye out for our tips on staying sane and safe throughout, like how to work from home and attend school online.